Montana Capital Car Title Loans in Yucaipa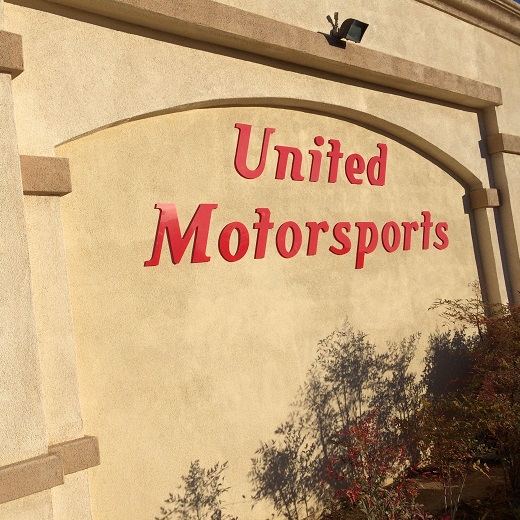 What Our Clients Say
I had a very positive experience with them and I'm glad I chose them to get approved for my loan. They did a great job in getting me the bad credit loans in Yucaipa. I am amazed at their customer service.
Excellent customer service. I always knew exactly where we were at any time in the process, and was given great advice all along the way. I can't recommend Montana Capital Car Title Loans highly enough if you need a loan with bad credit contact them.
Nicholson Leonidas
08:30 27 Jun 21
Must say they are quick and professionally dedicated to help you in need. I was looking to get easy title loans the same day. These guys came up with the solution and enlightened me about every aspect of the loan I am about to borrow. Everything was easy and smooth and every question was answered by them so patiently and professionally. Thank you so much for the loan.
Evangelina W. Horton
17:43 01 Jun 21
Patient and helpful, helped me navigate the auto pawn shops near me. They explained the process without a hitch. A great employee!
Darlene Rice
10:35 29 May 21
Patient and very helpful. Easy to work with easy title loans. I was able to complete the process flawlessly thanks to them.
Joy Mcguire
15:02 28 May 21
The manager is extremely knowledgeable and helpful. It's always a pleasant experience. Highly recommend them if you need a loan with bad credit.
A Google User
12:15 26 May 21
I feel like Montana Capital values their customers and are not looking to waste anybody's time... Service is fast, efficient, and it all goes so easily.
Paul R. Sorrell
05:56 12 Mar 21
Wonderful service! helpful, informative, quick to respond and knowledgeable. Montana capital made the process very smooth and easy for me. Thanks again.
Otelia Brannon
05:28 09 Feb 21
These guys help you get same day title loans which fit your needs and finanical standing. I would have liked a higher loan amount but I thought their service was good so still chose them.
David Stringfellow
12:49 25 Nov 20
Jesse Moreno
22:16 16 Oct 19
This was my second time returning to Montana Capital for a loan. The customer representative Ivan was fast and very professional. I will recommended anytime.
Patricia Fabela
21:11 04 Apr 18
About This Location
United Motorsports provides GPS installation and removal services for Montana Capital Car Title Loans customers. The store is located at 35321 Acacia Ave,near the intersection with Bryant St. If you live in Yucaipa and in need of installation or removal of GPS device, stop by United Motorsports that works with Montana Capital Car Title Loans in Yucaipa. United Motorsports provides our clients with unmatched customer service. Montana Capital Car Title Loans does not issue loans at this location.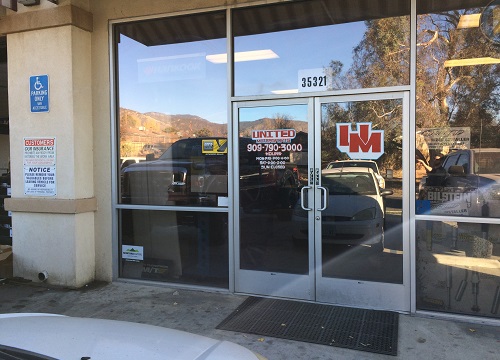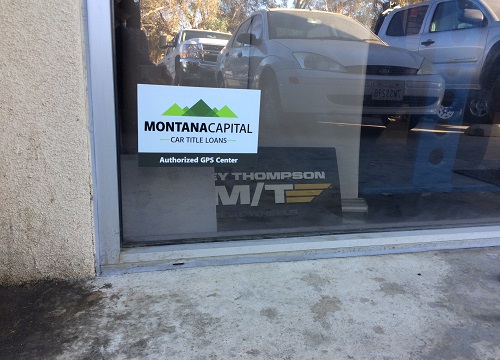 Yucaipa, California
Yucaipa, with San Bernardino Peak hovering in the distance, is a short distance to the east of San Bernardino. THe are before the Spanish conquest and way before the Europeans ever arrived was inhabited by Serrano Indians. Some say they made the Yucaipa Valley their home for as long as 1,000 years. With the springs and creeks running down from the mountains, the area was fertile. The Serrano probably hiked up into the mountains to gather food during the season of harvest. The name given to the valley, the "Yucaipat" means "green valley." Today, the Yucaipa Rancheria, which might be the oldest dwelling in all of San Bernardino County, is referred to as California HIstorical Landmark #620.
Living in Yucaipa
Unless you grow your own food and scavenge the mountains for acorns and nuts, you might have a hard time getting by in Yucaipa. As beautiful as the valley is, cash can be hard to come by for some folks. If you're stuck between a rock and a hard place trying to get some extra cash, you can apply for a car title loan from Montana Capital Car Title Loans in Yucaipa. We give quick cash loans to the residents of Yucaipa who own their own cars and have the ability to repay the loan. Contact us today for more information.
Cash in Yucaipa
If your car has a decent amount of value, we will check if we can use it as collateral to prepare a cash loan beginning at $2,600. Besides the value of your car, you need to be able to handle the monthly loan payments and meet our credit criteria. If you've had money troubles for a while now and your credit is bad, it won't stop you from getting a car title loan, so go ahead and send us your application today! At Montana Capital Car Title Loans in Yucaipa, we are waiting to serve you!
Pre-Approval for Cash Loans
If your request is approved and you meet with us to finalize the loan process, you will still be able to keep your car while making the loan payments. To secure the cash loan, all we need to do is add our name, Montana Capital Car Title Loans in Yucaipa, to the title of your car. Then you're free to drive your car to work, to do errands, into San Bernardino or anywhere you want!
Apply for your cash today!
Near Locations