Car Title Loans in Arizona
If only there was an easy way to get quick cash...Oh, wait! There is! CAR TITLE LOANS! Make use of any vehicle that you own and get money from it NOW. Don't know how?
Check this out and learn more about the piece of cake process in getting car title loans in Arizona with Montana Capital Car Title Loans!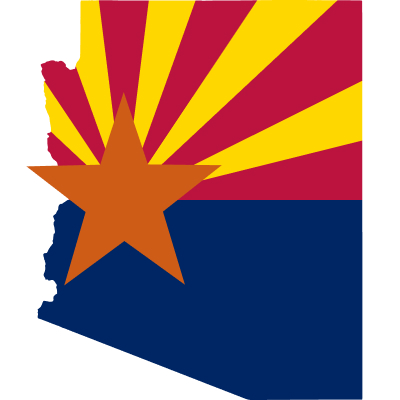 Arizona, known as "The Grand Canyon State," features a depiction of a copper star and rays on its flag.
---
The One-Stop Application Process for Title Loans in Arizona
If getting money from your car already surprised you, you know what else will? How QUICK and EASY it is, especially in Phoenix!
Are you ready? Come on, Get a title loan!
#1 Connect With a Loan Lender
Check on the condition of your car and connect with a lender. Do your best in seeking a registered title lender [R] that will meet your needs.
Look for a loan company and make sure they are capable of giving you the best service when securing a title loan in Arizona.
#2 Submit Application Online
Once you've dealt with that matter, you can visit your loan company's website and fill out their online application.
Or another option you could do is give your loan company a call and tell them about your application.
#3 Submit Title Loan Requirements
As to any application process, there are needed requirements. Although we promise you these will give you NO SWEAT!
There are a few requirements to get a title loan in Arizona, but it depends on the loan company if they have additional requirements or not. But, You'll do anything to get the cash you need right?
Anyway, here's the list of loan documents for title loans in Arizona:
Clear Arizona Title
A car title loan allows you to use the equity value of your car, truck, motorcycle, or any type of vehicle as a means of collateral.
Although the year, make and model generally does not matter when acquiring an auto title loan.
You need to have a vehicle with a completely lien-free title. This means you own the vehicle entirely outright, and your name needs to be listed on the title as the owner.
Current Arizona Registration
Proof that the car or vehicle has a current registration.
Proof of Residence
Could be a utility, bill, or lease.
Proof of Income
This is required such as a pay stub, pension statement, etc.
Some lending companies do not offer title loans to those with no proof of income.
Vehicle MUST be Present
The owner and the vehicle must be present for the inspection.
Other Requirements
Valid ID
MUST BE 18 YEARS OR OLDER
Title owner must have their driver's license.
The vehicle needs to be paid off.
Your vehicle needs to be fully paid for. If it is not, go check out registration loans.
#4 Double-Check Payment Terms and Conditions
Now, hold on! We know you're eager in getting cash but auto title loans come with terms and conditions.
After submitting the loan documents, a customer representative will guide you through payment terms, and possible payment plans before letting you sign any paperwork.
Some loan companies in Arizona might have strict payment terms, bank statements, high title loan rates, and require prepayment penalties, and it's our job to keep you out of that rabbit hole!
#5 Get Your Cash
The sole purpose of getting a car title loan! The last step is to simply receive your cash. The loan company will also list down some other options on how to claim your cash.
And just like that, you've secured a title loan in Arizona! Now you have cash when you need it!
FAQs About Getting a Title Loan in Arizona
Are There Any Mileage Limits on My Vehicle for Auto Title Loans?
No, there are no mileage limits.
Your loan amount is based on your vehicle's value, credit rating, and your application information.
Does a Bad Credit Score Affect My Application?
Many people who need fast cash cannot get a loan because of having poor credit ratings.
However, title loans are NOT about low credit scores or bad credit histories. There is no risk to your credit score when applying for a loan either.
But Keep in Mind
This MAY NOT be applicable to all loan companies in Arizona. In fact, some MAY still check your credit scores and credit history.
The reason being:
Your ability to pay is a crucial factor in your loan approval. If your credit history shows you don't pay on time, this might make it harder for your loan to be approved.
Furthermore, poor ratings also mean higher interest rates. It's best to keep your credit scores at average when you want to get cash off from these types of loans.
How Much Can I Borrow With a Title Loan?
An auto title loan in Arizona allows you to borrow from $200 – $100,000 depending on your vehicle's value, your application, and the amount of cash you want.
One thing's for sure, it can definitely suffice your desired loan amount. The greater the condition of your car, the greater the loan, MORE cash!
What if I'm in the Military? Can I Still Apply for a Title Loan?
Yes, you can do your part in serving your country, and still, be able to get financial assistance from a title loan!
A title loan is covered by the MLA( military lending act), as well as payday loans and deposit advance payments.
If you have more questions about the MLA, you can read more here.
How Do I Pay For My Car Title Loan?
You actually have several options. You can pay for your loan through:
Online payments
Phone payment
Cash and Check
Money order
How Long Do I Have to Repay the Loan?
This will depend on your chosen loan company and how flexible their terms are, but usually, they require the loan to be repaid in a month's time.
You also may opt for installments in repaying your loan. There are also single-payment and multi-installment loans.
However, if you want a longer repayment period, take note this also means paying higher interest long-term. Make sure to discuss all these BEFORE signing the contract.
Bottom Line
With this well-grounded information and a decent amount of convenience, it is still up to you to secure a title loan in Arizona.
Don't let yourself be stuck in financial ruts any longer, the solution is here! If you find this article helpful, let us know!