How much cash can i get
Find out now. It's fast, secure & free!
Are you facing a financial emergency? Are you considering personal loan or a quick cash loan?
The pros and cons of car title loans are important to consider before choosing a lender or applying for financing. While car title loans may be useful in emergency situations, they can also be expensive.
Could this be a smart move?
You should weigh the pros and cons of a car title loan before taking one out to decide if it's right for you.
In a Nutshell: What Are Car Title Loans?
One of the most popular types of title loans is a car title loan, where the car title is used as collateral. Car title loans approval process focus more on your ability to repay the loan and your vehicle's value instead of your credit score.
A title loan from most lenders allows you to borrow between 25% and 50% of the value of your vehicle at the same business day. The interest rate on title loans is high, and if you don't make payments, you may lose your car. Therefore, title loans are typically taken out by people with bad credit who are in need of fast cash for an emergency.
How Do Car Title Loans Work?
Car title loans uses three eligibility factors to determine if you qualify for a loan and how much you can borrow when using your car title as collateral.
Car Title Loan Eligibility
You must provide the necessary documentation to gain approval for a car title loan. If you apply for a car title loan online, you can upload the documents or you can choose to apply in person at a location near your home.
Here's what you'll need:
Government or State-Issued Photo ID. Proof of your identity can be provided by a driver's license, passport, or other government-issued photo identification. Applicants under 18 are not eligible for these types of loans, so you'll need a valid ID provided you are an adult.
Proof of Vehicle Registration and Insurance. Your vehicle must be kept up-to-date with all local law requirements.
Proof of Lien Free Title. You must have a vehicle title in your name or be close to paying off your vehicle to be eligible for a car title loan. You will need to visit your local Department of Motor Vehicles if the title is not in your name.
Proof of Residence. It is not necessary to live near an office that offers car title loans, but you will need to prove your address. An official document, like a utility bill, credit card statement, or bank statement, will work.
Proof of Income. Applicants must demonstrate that they are able to repay a car title loan serviced by Montana Capital. The proof can be pay stubs, disability checks, retirement/pension income, or even bank statements proving self-employment.
Photos of Your Vehicle. Most title loan lenders require an in-person vehicle inspection. You can, however, opt for an online vehicle inspection. Use your smartphone or camera to take a few pictures of your vehicle so we can estimate the appraised value.
Your Ability to Repay the Loan
Your ability to repay the loan is the most crucial factor when applying for a car title loan. Lenders use your car's equity to guarantee the loan, but they need proof you can repay the loan, including the high-interest charges.
Lenders put more emphasis on your ability to repay than your credit score, allowing people with any credit score to qualify.
The good news is the income doesn't have to be from an employer. You can prove that you have a steady income with the following documents and more:
Paystubs
Bank statements
Check copies
SSA statements
Retirement documentation
Investment documentation
Unemployment benefits letter
Court-order documentation
The key is that your documentation can prove your income and ability to make payments as outlined in the loan agreement.
Your Vehicle's Equity
Your vehicle's equity is also important. It determines if and how much you can borrow.
Your car must be worth at least enough to cover how much you want to borrow. In other words, you may be eligible to borrow 25%-50% of your car's value.
How Much Cash You Can Get?
In the broader title loans industry, some lenders may offer loans up to $50,000, and in some states, the minimum borrowing amount can be as low as $1,000. However, at our company, the range for loan amounts you may be eligible to borrow is from $2,600 up to $20,000. If you aren't sure how much your car is worth, use tools like Kelley Blue Book to determine your car's value. Always remember to borrow responsibly and ensure the loan terms align with your financial capabilities.
How Are Title Loan Interest Rates and Fees Calculated?
The annual percentage rate for auto title loans varies by state, how much you borrow, and your ability to repay. However, it's common to see an APR well over 100% on car title loans of $500 to $5,000.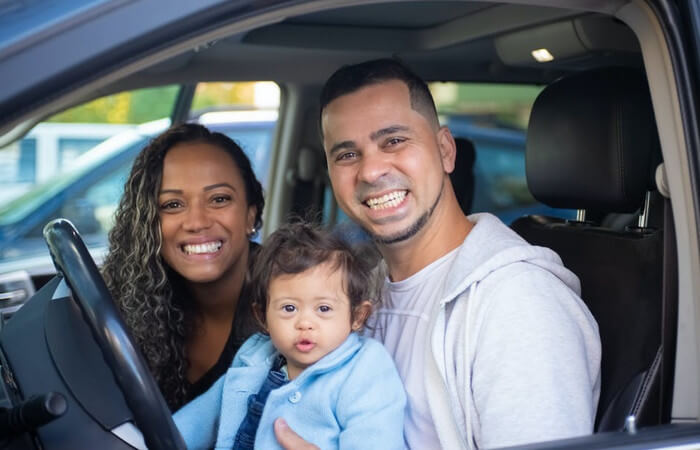 ---
Title Loan Payment Calculator
Knowing ahead of time how much your payment might be if you borrow a car title loan can help you make an informed decision. A title loan payment calculator can help you estimate these payments. Of course, there's no guarantee the payment will be exactly the same, but you'll have a ballpark estimate of what to expect.
Just enter the amount you wish to borrow, the term length you can repay within, and the estimated interest rate to determine your estimated payment.
Here's an Example of How a Typical Car Title Loan Works:*
| Examples | Ram 1500 pickup truck 2010 | Ram 1500 pickup truck 2018 |
| --- | --- | --- |
| Vehicle Value | $14,142 | $24,900 |
| Title loan Amount | $4,000 | $10,000 |
| Loan Term | 24 Mo. | 36 Mo. |
| APR | 84.49% | 88.61% |
| Fees | $90 | $90 |
| Monthly Payment Amount | $350 | $800 |
*Our repayment schedules don't have prepayment penalties or hidden fees.
Let's say you want to borrow $4,000 on your 2010 Ram 1500 pickup truck and pay it back over a period of 24 months.
Your vehicle's value is determined to be $14,142
You have $90 fee (Processing Fee+ Lien Recording Fee)
Monthly interest rate of 7.04%
APR of 84.49%
Your monthly payment is calculated at $350
If you use the entire 24 months to pay back the loan, you would have paid $8,500 on the loan.
$350 x 24 months + $100 in fees = $8,500
As soon as the loan is fully paid off, you will receive your vehicle's title back.
The Process for Obtaining Car Equity Loans
The process to get car equity loans is simple. You can do the process entirely online and have an answer quickly. However, you can also visit a store near you if you prefer. No matter how you apply, if you provide the necessary documentation at the time of application, you may have your funds within 1 business day or even sooner.
Here are the steps:
The application process
You must start the process by completing a simple application. On the application, you'll provide your personal identifying information, income, and details about your car that will help us determine its value. You'll receive a pre-approval answer within minutes to help determine the next steps.
Provide documentation
If pre-approved, you must provide documentation discussed above to prove your identity, residence, income, proof of vehicle ownership, and your car's condition and value. You can upload the documents securely if you apply for a title loan online or visit a store in-person to handle the transaction.
Sign the contract
After providing your documentation and getting approved, you'll sign a loan agreement and receive your cash.
Pay the loan
Once you pay the loan as agreed, you'll receive your title back, free from any liens, and you can do with the car what you want.
Car Title loans Locations Near Me
We can help you with title loans in over 30 states across the US. You can search our locations, or we also offer the title loan application process completely online. If you submit your documentation online, including pictures of your vehicle, you never have to visit a store and can have fast cash.
Completely Online Title Loan Options With No Inspection
The best part of working with Montana Capital is you may be eligible for a car title loan without an inspection. If you apply for a title loan online, you can provide clear pictures of the interior and exterior of the car from all sides to prove your car's condition and value.
As long as we can determine the car's condition from the pictures and you're approved for financing, we can fund the loan without seeing the vehicle in person.
Once we approve your loan application, you'll send the title via FedEx, and we'll send your cash quickly.
Online or In-Person Loans: Which Is Better?
At Montana Capital Car Title Loans, we realize some clients prefer to do business online, and others want that in-person touch.
That's why we offer the option for either online car title loans or an in-person process. If you want the comfort of applying from your home, you can also call us at 1-888-700-8900 and speak to a loan agent to complete your application.
There isn't a "best" way to complete the application process. Instead, choose the option you're most comfortable using, as you'll receive your funds as quickly as possible.
How to Receive Your Title Loan Funds
The most important part of a car title loan for borrowers is receiving the funds. Fortunately, it easy and fast to receive your cash.
Payout Options
Once your loan is approved and you've sent your car title via FedEx as confirmation, there are several ways you can receive your funds. Here are a few common options:
Direct deposit
Check in the mail
Check at your local branch
Prepaid card or debit card
Remember, the options available to you may depend on the specific lender and your personal circumstances. Always ask your lender about your options for receiving your loan funds.
How Long Does It Take To Get Money From a Car Title Loan?
The time it takes to get money from a car title loan can vary depending on the lender and your individual circumstances. It's important to note that while some lenders may offer same-day or next-day funding, others may take longer. Always ask your lender about their funding timelines.

We can often fund loans quickly, usually within 24 hours. If you have a major emergency and need funds fast, you can apply at one of our stores in person and receive the funds in as little as a few hours if you have all the necessary documentation, and we can approve your loan.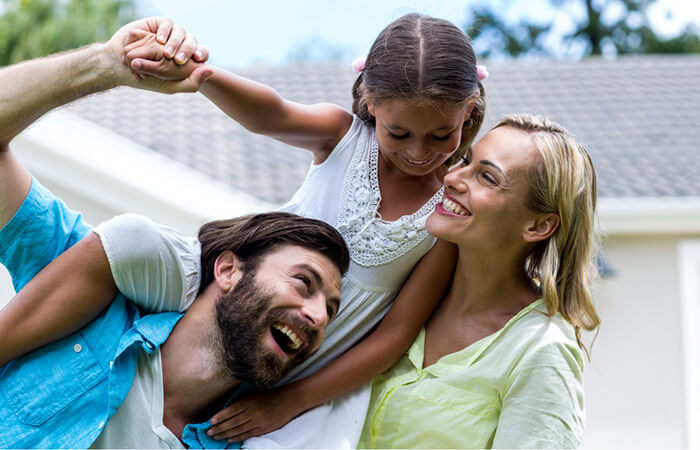 ---
Can I Qualify for Title Loans With Bad Credit?
You don't need perfect credit to qualify for a title loan. So yes, even with bad credit, you can apply! This is unlike personal loans from your local bank or credit union, which typically require great credit.
title loan lenders focuses less on your credit score and more on your car's value and ability to repay the loan. If you prove these factors, you may qualify for a title loan with bad credit.
Does a Title Car Loan Affect Your Credit Score
A car title loan can potentially affect your credit score in the following ways:
Reporting to Credit Bureaus: If the lender reports to the credit bureaus, your payment history on the loan could impact your credit score, either positively with timely payments or negatively with late payments.
Credit Inquiry: The lender may perform a credit check when you apply, which could temporarily lower your score.
Default and Repossession: If you fail to repay the loan and your car is repossessed, this could significantly negatively affect your credit score.
Montana Capital does not report your payments to the major credit bureaus. Taking out a title loan with us should not affect your credit score. However, it may with some other lenders.
Payday Loans vs. Car Title Loans
Payday loans and car title loans often get compared because they are both loan options when you have an emergency.
However, a payday loan is much different and riskier than a title loan. Payday loans are typically for amounts of $50 to $500 maximum, and repayment is required by your next payday, usually within two to four weeks. Read more about payday loans here.
Title loans have longer terms, usually up to 36 months, and they allow you to borrow up to $20,000 depending on your car's value and your ability to repay.
Main Advantages of Using Instant Title Loan
Car title loans make it easy to get the cash you need fast, using your vehicle title as collateral. Some of the top advantages of using this instant title loan include the following:
Borrow up to $20,000
100% online application process
Bad credit – OK
There are no hidden fees
Keep driving your car
Get your funs quickly
6 Need-To-Know Facts
Before using your car as collateral for an auto equity loan, consider these seven need-to-know facts.
70% Borrowing Power
You may borrow up to 70% of your vehicle's value if you qualify. For example, if your car is worth $10,000, you can borrow up to $7,000 if your income supports the payment.
High-Interest Rates
Interest rates on title loans are high. The average auto title loan is between $500 to $5,000 and has an APR of over 100%.
You Can Still Use the Vehicle
You don't have to give up your vehicle to borrow money from it! You can still drive your car like you normally do. The only difference is you'll give up possession of your title until you pay the loan in full.
Bad Credit – OK
You don't need good credit to qualify for a title loan. While car title loan lenders like us pulls your credit, we don't use the score as your main determining factor. Instead, we focus on your income and car's value.
Repossession Risk
The downside is you risk losing your vehicle. This is because you turn over your title as collateral, and if you don't follow the loan agreement, car title lenders can take possession of your car.
Keep in mind that lenders typically prefer to work with borrowers who are having trouble making payments. Speak to your lender if you need help with repayment or need to change the terms of your loan. They may be able to help.
Reliable Source of Income
Since your credit score is only a small consideration when qualifying for a title loan, you must have proof of income. Fortunately, it can be from almost any source, not just an employer, giving you more ways to get approved.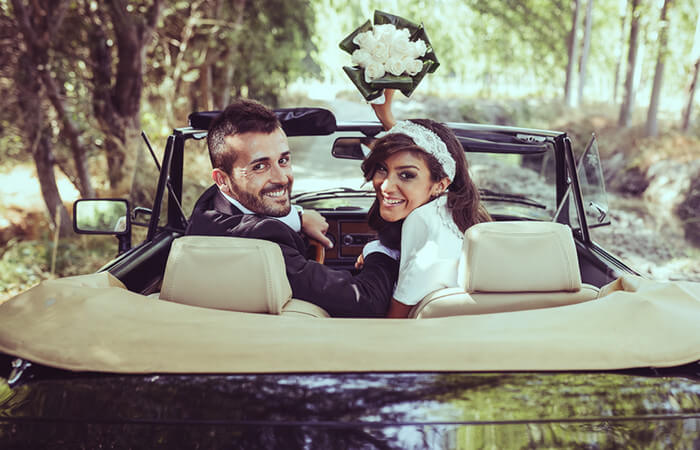 ---
Car Title Loans FAQs
Can I Get a Title Loan Without a Bank Account?
We doesn't require borrowers to have a bank account to qualify for a title loan. Approved borrowers can receive their funds via prepaid card or check.
How Do I Make Payments on My Online Loan?
You can pay online or over the phone with a debit card to make payments on your online title loan. You can also pay via cash at any 7-Eleven store.
Can You Get a Title Loan on a Financed Car?
We can help you pay off your lien and access the funds you need if you have a financed car. Find out what we can do for you by talking to a representative.
Can You Help if I Already Have a Title Loan With Another Company?
We can help you if you have a title loan with another company. We may be able to help you pay off that loan and potentially secure better rates and terms on your new title loan. Call us now for more details at 1-888-700-8900.
How Can I Pay Off My Title Loan Early?
You can repay your loan as early as you want and with many different options that are available. There aren't any prepayment penalties or hidden fees at our company. Simply use the same method of payment you use for your monthly payments, but for a larger amount.
Do You Need Insurance to Get a Car Title Loan?
How Do I Get My Title Back After I Have Paid off the Loan?
After you pay the loan as agreed, We will automatically return your title.
Once you have fully paid off the loan, the lien is removed and you receive your car title back. You'll receive your title lien-free. Sometimes we may return a lien-release form rather than a signed-off title.
Shop Around for the Best Rates and Terms for You
Before selecting a car title loan lender, we encourage you to do your research. After all, this is your vehicle title and money on the line; you want to make sure you're getting the best terms for your situation. It is imperative that you understand the loan terms, interest rate, and that you're forfeiting your title as collateral in exchange for the funds.
Before signing a loan agreement, ensure you get the best rates and terms. Shop around if you need to!
Montana Capital Car Title Loans is a licensed title loan lender and is here to help. You can apply however you feel most comfortable, including online, over the phone, or in person, to get the answers you need when using your car as collateral for a car title loan. Get started on your application here or check out our title loans FAQ page to learn more!