Title Loans By Montana Capital
How much cash can i get
Find out now. It's fast, secure & free!
A car title loan may help you get the cash you need fast. However, you can use more than a car as collateral as long as the title is lien-free, in your name, and has the necessary equity.
The nice thing about car title loans is you don't need perfect credit to apply. The application process is simple, and some approved applicants get their funds in as little as 24 hours. The key is providing the necessary documentation to prove you can afford the loan and have enough collateral in your car.
We'll explore this documentation, Montana Capital Car Title Loan's application process, and answer your title loan questions below.
In a Nutshell
Title loans are an option that helps people in need of cash fast by putting up a title in their name as collateral. They are secured loans that hold the collateral in case you are unable to make your payments.
Rather than focusing on your credit score and history like most lenders, Montana Capital Car Title Loans focuses on your collateral's clear title, your ability to repay the loan, and the equity in your collateral.
This means even if you have poor credit, you may still qualify for a loan of up to $20,000 within 24 hours while continuing to drive your car. Keep in mind that the interest rates are high, and you risk losing your car if you don't make your payments.
What Is a Title Loan?
A title loan is a secured loan for people with any type of credit to get the funds they need. This includes bad credit. The amount you can borrow is based on your ability to repay the loan and the car's market value. While you will have to turn over your title to the lender, you get to continue driving your vehicle for the duration of the loan.
Title Loans Example
Many factors affect your payment*, including your vehicle's value, how much you borrow, interest rate, APR, loan term, and fees. Let's take a look at an example on how these factors can affect your bottom line.
| Examples | Ford F-Series XL 2012 | Ford F-Series XL 2020 |
| --- | --- | --- |
| Vehicle Value | $7,245.00 | $19,845.00 |
| Title Loan Amount | $2,600 | 8,000 |
| Loan Term | 24 Mo. | 36 Mo. |
| APR | 67.47% | 81.56% |
| Fees | $100 | $100 |
| Monthly Payment Amount | $200 | $600 |
*Our repayment schedules don't have prepayment penalties or hidden fees.
Car A: Ford F-Series XL 2012 – With a value of $7,245, loan amount of $2,600, 5.62% interest rate, 67.47% APR, and a term of 24 months, your monthly payment amount would be $200.
Car B: Ford F-Series XL 2020 – With a value of $19,845, loan amount of $8,000, 6.8% interest rate, 81.56% APR, and a term of 36 months, your monthly payment amount would be $600.
Monthly Payment X # of Months + Fees = Final Cost

---
What Your Title Loan Amount Is Based On?
We base the amount you can borrow in a title loan on several factors to ensure you can afford the monthly payments and have enough collateral in your car to guarantee the loan.
Your ability to repay the loan
Of course, determining what you can afford is the most important factor in choosing your loan amount. You don't want to borrow something you can't pay back. So we'll evaluate your income to determine what you can afford. Fortunately, it doesn't have to be employment income. You can qualify with other income types, including Social Security, investments, disability income, and more.
Your vehicle's equity
The market value of your vehicle is important. This is how much your paid-off vehicle is worth based on its condition, make, model, mileage, after-market products, and more.
Credit
Your credit score and history are considered during the application process. However, your ability to repay the loan takes precedence over these factors.
5 Steps to Apply for Fast Title Loans with Montana Capital
At Montana Capital Car Title Loans, we make it easy to get approved for a car title loan, regardless of your credit score or history. During the application process, if you provide everything we need quickly, you can complete the loan process in as little as 1 business day. Below is how our car title loans work in 5 easy steps.
Complete the Loan Application
The loan application only takes a few minutes to complete. You will need to provide the following information:
Residency
Birthdate (must be 18 or older)
Social security number
The vehicle's make
The vehicle's model
The vehicle's year
The vehicle's mileage
Receive a Decision
After we receive your application, Montana Capital will review it to determine if you're pre-approved. If we approve your application, a loan representative will provide you with a quote that includes the:
Loan Amount
Interest rate
Fees
Monthly payment
Loan term
You aren't under any obligation to accept the new car title loan. We encourage you to ask any questions you have to determine the best financing option for your situation. Our representatives are happy to help.
Upload your Documents
If you accept the loan terms and move forward, we'll need you to upload the necessary documents. These include:
A government-issued ID
Proof of insurance (some states)
Proof of income
Clear title in your name
If we need any further documentation, your loan representative will contact you immediately to move your loan through the loan process.
Take Pictures of your Car
Your car can be inspected in 2 different ways – online or in person.
Online – If you apply online, you can send us pictures of the interior and exterior of your car from all sides and angles for evaluation. The pictures should include all car details, including the VIN number and odometer reading.
In-Person – If you apply at one of our branches, we can inspect the car in person. Inspectors will evaluate your vehicle for any damage and note your VIN number and odometer reading.
Finalize the Loan Agreement and Get the Cash!
After we review your documentation and car images, if we decide we can approve your loan, we'll draw up the loan agreement that includes the rate and terms of the loan. Please contact us immediately if you have any questions about the loan agreement.
After you sign the loan agreement, either online or at a local Montana Capital store, we'll transfer the funds to your account.
Types of Collateral We Accept
Secured loans often allow many types of collateral. At Montana Capital Car Title Loans, we typically allow any type of qualifying vehicle, including:
How Much Money You Can Get With Montana Capital
At Montana Capital, we have loan amounts ranging from $2,600 to $20,000. As mentioned before, this value is based on multiple factors, including your ability to repay the loan and your vehicle's current market value
How to Receive Your Title Loan Funds
Visit a branch store
You can visit a branch location to receive your check in-person
A prepaid card or debit card
If your bank allows it, we can direct deposit the funds to your prepaid or debit card
Direct deposit to your bank account
Your funds can be deposited directly into your account if you provide your bank's name, type of account, account number, and routing number.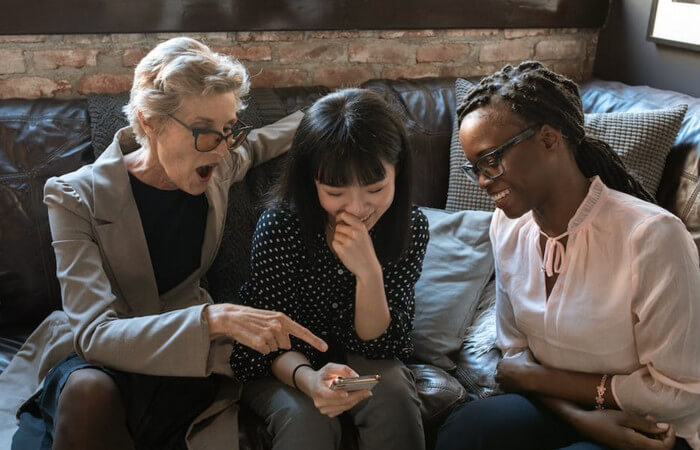 ---
Getting Title Loans: In-Person vs. Online
At Montana Capital Car Title Loans, we make it easy to get the cash you need in person or online.
In-Person Locations Near Me
Montana Capital helps applicants in over 30 states. While we can't offer title loans in all states, we might be able to connect you with a lending partner. If you prefer to work with a representative in person, visit one of our branch locations!
Some of the states where you can utilize Montana Capital's assistance include the following:
Was your state on the list? Check out our state locations page to learn more about Montana Capital's loan options
Online Title Loans No Store Visit
If you prefer to handle your loan process from the comfort of your own home, Montana Capital offers a completely online, no-store visit process.
You can complete the application in a few minutes and get a pre-approval answer quickly. If you're pre-approved, you can continue the process online, making it easy to get the funds you need in as little as 24 hours.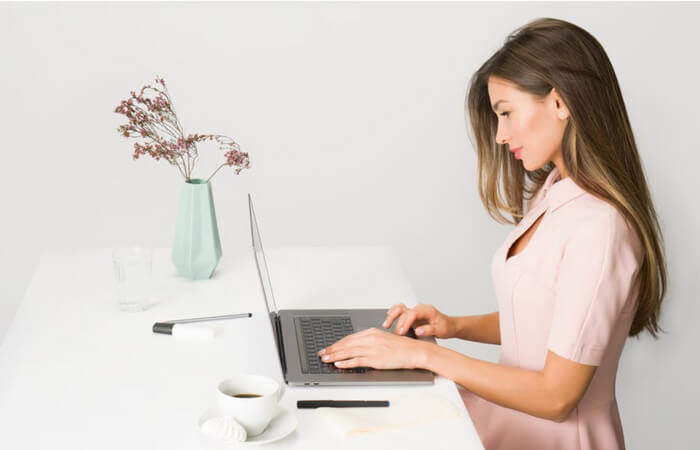 ---
Title Loans Laws and Regulations
Car title loans are regulated by strict laws and regulations to protect consumers. Every state has different regulations, and some states don't allow car title loans at all. The goal is to protect consumers from predatory lending on short-term loans. Take a look at our map to see which of our loan services are offered and where throughout the United States.
Some states limit the interest rates lenders can charge, and federal law requires that title loan lenders are transparent with all rates, fees, and penalties before signing the loan contract.
That is why we suggest doing your due diligence and researching multiple lenders before making a decision. We also recommend using a licensed lender, specifically, to prevent any avoidable problems. It is important to only use title loans as a last resort, short-term solution during a financial emergency.
Title Loans Aren't Available in Every State
Not all states allow title loans; they are illegal in 25 states. If they are illegal in your state, there are other ways to get the money you need. Call us for more information about how we can help you with financing in your state at 800-700-8900.
Title Loan Risks
Understanding a car title loan's risks is essential to ensure you know what you're getting. These risks include:
Paying high-interest rates – Title loan interest rates can be over 100%. While they are short-term loans, some consumers prefer not to pay high-interest rates.
Repossession – The lender could repossess your car if you don't make your payments. While most lenders try to avoid it and would rather work out a payment arrangement with you, repossession is always possible.
Hurt your credit – If you don't make your payments on time, it could negatively affect your credit score. Your payment history is the largest contributing factor (35%) to your credit score. Even one payment more than 30 days late can hurt it.
What if I Can't Afford My Title Loan?
You shouldn't borrow more than you can afford. However, sometimes life happens, and your finances change. If you can't afford your title loan, you put your car at risk of repossession. Fortunately, you may have options. We recommend contacting your lender directly before falling behind on payments to work out a plan such as a payment arrangement or refinancing your title loan.
What Happens if You Don't Pay a Title Loan?
If you don't pay a title loan, the worst-case scenario is you lose your car in a repossession. But, because lenders aren't in the car-selling business, that's the last thing they want. So instead, many lenders will try to work out a plan with you to get current on your loan.
Refinancing Your Car Title Loan
If you can't afford your car title loan's payments, you might consider refinancing it. When you refinance, you might get better rates or terms than you have currently, making it easier to get your payments in on time.
Alternatives to Title Loans
Car title loans aren't the only option when you need cash fast. Here are some alternatives and what to consider.
Personal loans – If you have good credit, you may qualify for an unsecured personal loan of up to $50,000. The interest rates can be high on personal loans but not as high as car title loans. Many personal loan options are unsecured, making them more challenging to get.
Payday loans – A payday loan is a short-term loan for $50 – $500. Rather than making payments over a couple of years, you repay the loan in one payment on your next payday. The interest rates on payday loans are usually very high and should also only be used in a financial emergency.
Need-To-Know Title Loan Facts
70% Borrowing Power and Maximum Loan Amount of $20,000
Title Loans Fees and Interest Rates
The average car title loan is between $500 and $5,000, with an APR over 100%. It's important to consider the fees and total interest costs before borrowing the funds to ensure it's worth it.
Good Credit Not Required
Perfect credit isn't necessary to get a car title loan. You might even qualify with no credit or bad credit if you can prove you have the collateral and can afford the payments.
You Can Still Use the Vehicle
While the lender holds onto your car's title until you fully repay the loan, you can continue driving your vehicle.
Potential Repossession
You risk losing your car if you don't make your payments. Do not borrow more than you can afford to avoid putting your car at risk.
Why Choose Montana Capital?
With Montana Capital, you have access to multiple benefits, including:
Funding – You can borrow money against your car's title starting at $2,600 and up to $20,000.
Process Options – We offer both an in-person and online application process to help you quickly get the money you need.
Flexible eligibility criteria – We work with borrowers in many situations, including those with bad credit or no job.
Keep driving – You get to keep your car for the duration of the loan.
No effect on your credit – If you make your payments on time your credit score won't be negatively affected.
Title Loans FAQs
Do I Need a Bank Account for a Loan?
No, a bank account is not required! Instead, we can provide the funds via check or MoneyGram.
Can I Get a Title Loan Without Bringing in My Car?
In some cases, you won't need to bring your car in. Please speak with our loan representative about this option.
Can I Get a Title Loan if the Car Is Not Paid Off?
We prefer that the car is paid off before providing funds, but if you're in a situation that doesn't allow that, we may be able to help. Speak with a representative to see how we can help!
Do I Need to Be Currently Employed?
You don't have to be employed to get an auto title loan. However, you must have a stable income from another source, such as disability payments, social security, investments, and more.
What if I Don't Have Car Insurance?
You may not need car insurance to get an auto title loan, depending on your state, but we recommend having it. Insurance will help keep the collateral (your vehicle) safe in the event of an accident. If you need help securing it, our professionals may be able to help.
What if I Already Have a Title Loan With Another Company?
If you have a title loan with another company, we may be able to help you pay it off and get better terms.
Can I Get a Title Loan With a Salvage Title?
You may be able to get a title loan with a salvage title. The requirements vary by state and lender.
---
Final Thoughts
Title loans can be a solution to access funds in an emergency. At Montana Capital Car Title Loans, we can accept many types of vehicles, including cars, trucks, boats, RVs, and motorcycles. You may be eligible if the title is in your name, you prove that you can make your payments, and your vehicle's value is high enough.
Title loans come at a price and should, therefore, only be used in extreme emergencies because of their high-interest rates and the potential for repossession. If you've exhausted your options to handle your financial emergency, the application process at Montana Capital is simple, and you could have access to your funds within 24 hours if approved. Apply here today!