Online Title Loans No Store Visit
How much cash can i get
Find out now. It's fast, secure & free!
Nowadays, when more and more vendors are offering online services without having to leave your house, getting a title loan with no store visit also becomes a viable option.
Montana Capital Car Title Loans is offering you the option to apply online for a title loan with no store visit. If you need emergency cash, but don't want to leave the house, you can apply for title loans online and skip all the waiting. Of course, you can also call us and have a customer service representative help you through the application process via phone.
All you need to know about title loans with no store visit
But it's not just the application process we're talking about. Once you get approved for a title loan, you can also get the money with little to no hassle: it can be done either by a direct deposit to your bank account, or you can get it at any MoneyGram location, which includes the local Walmart.
The information provided below will help you understand how the online title loan process works. If you're ready to get started right away, you can jump right to our online application.
How To Get Online Title Loans With No Store Visits
To get an online title loan, you only need to use our online form or click "call us now" from your mobile device. If you choose the form, you'll be taken to the application page. If you call, we can help take you through the application.
Thanks to upgrades to our services, our online application requires no store visits. Let's explore what you'll need to apply online in a little more detail.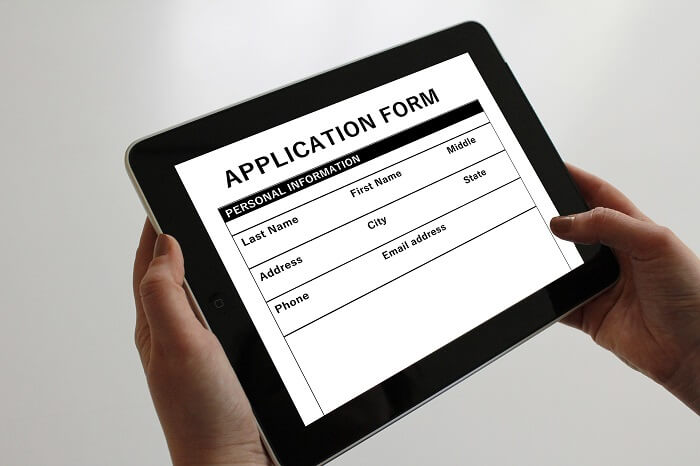 Easy title loans online application
Start the online title loan application here. Starting from that page, there are three steps that you'll need to complete before you can be fully approved. The steps require no store visits at any point.
Step 1: Provide standard loan information
The form for our online title loans will ask you some basic questions about your identity, vehicle, and financial situation. You'll be asked to provide some standard contact and income information, including your name, address, phone number and income.
Then, you'll need to provide accurate information about your vehicle, including its make & model, mileage, and insurance information. As soon as you're done, the application will go to our team for review.
Step 2: Wait for one of our team members to reach out to you
One of our team members will contact you as soon as your application has been fully reviewed. If you are approved, you will be asked to send images of documents that we need for full approval.
In some cases you will be asked for images of documents to prove your identity, address, income, and ownership of the vehicle. You can scan the documents using a scanner, or simply use a cell phone camera to take well-lit photos.
We might also need recent images of your vehicle. We may need to ask you to take different pictures depending on the quality of the images. Following instructions you are given about the images will help you get your loan faster.
Step 3: Sign and choose how to collect your money
When the items that you send are verified, the loan application can be completed for signing. We will provide you with a link where you can place a verified electronic signature.
You can choose how you would like the money. You don't need a bank account for our title loans. You can choose to receive the money by check.
Benefits of online title loans with no store visits
There are many reasons to consider online title loans with no store visits.
Safety first
Applying online can help you avoid public health dangers such as pandemics. It may also be safer to apply online if you have a health condition or if you are recovering from an illness and need to avoid walking.
Keep everything documented
No need to worry about losing documents. Everything you've shared or signed is available for review. You can always find out what information you provided and make fresh copies.
Apply right from your couch
Applying for online title loans couldn't be more comfortable. Enjoy the benefit of getting your loan wherever you are, whether that's relaxing at home or while you're out doing errands.
Other benefits of car title loans
There are many reasons to consider online title loans with no store visits.
Keep driving your car
Unlike other types of collateral loans, car title loans allow you to keep driving your car during the loan period. The only thing that changes is the lien holder since the loan provider will be the one with his name on the title. Once you finish paying off the loan, the title returns to be listed under your name.
Bad credit isn't a deal breaker
We know that having bad credit can be like a mark of Cain when it comes to getting a loan from the bank. With title loans, your credit score isn't necessarily a deal-breaker. You can apply for a loan with all sorts of credit score. If you prove the ability to repay the loan and meet the lender's credit criteria, there's a good chance you'll get approved for a fast title loan.
No prepayment penalties
Got ahold of some cash earlier then you would expect? That's great. You can use this money to pay back the loan earlier, and there will be no prepayment penalties. That's right. We have no will in dragging our customers across endless months of payment. The sooner you are able to pay off the loan, the sooner you can get back on track.
Requirements for title loans (online only)
Ready to get started? Here's a quick checklist that might help you get the items you need for title loans (online only):
A steady internet connection (some images may take time to transfer)
A clean title with no holds
A photo of your title
Phots of your vehicle
Proof of identity
Proof of registration & insurance
Proof of income
If you have all these items ready, you can start your application right away.
Getting the car inspected with visiting a title loan store
Usually, the title loan application process involves running an inspection of your vehicle. So, you must be asking yourself, how is that possible when there's not store visit? Well, the answer is simple: During the loan application at Montana Capital Car Title Loans, you will have the option to send us several photos of your vehicle. These photos will include the exterior and interior of your car, the VIN, and the odometer. Attach the photos to the online application form or send them via text message, and in most cases that should do the work.
Using the photos, we can evaluate the car's value, make sure it matches the info in the documents, and take you the next step of the application without having to visit a title loan store.
Apply for title loans online with no store visit
As you already understood, the answer to the question "Can I get a title loan with no store visit" is Yes. It's definitely possible to apply for a title loan and even get approved and get the money directly from home. You will have to comply with all the requirements and provide the needed documents in time, there's a good chance you can complete the whole process online without any store visit. How's that for a convenient and safe application process?
If you still have questions about anything, our friendly staff is waiting to help you and answer any question you may have about applying for a title loan with no store visit.