Title Loans Online – Fast & Easy
3 easy steps to get your cash:
Keep the keys, get the cash!
How much cash can i get
Find out now. It's fast, secure & free!
Montana Capital Car Title Loans
How much cash can i get
Find out now. It's fast, secure & free!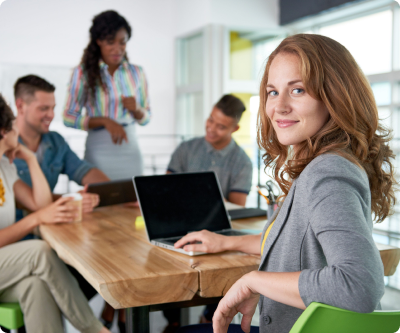 About Us
Montana Capital Car Title Loans has been helping consumers get ahead since 2007. We began with just one office in the San Fernando Valley, but have since expanded and opened several title loans branches and service locations in many cities across US. Our goal is to provide you the maximum cash value with a payment plan that works for you, along with the an outstanding customer service.
Montana Capital is proud to have assisted many other people just like you in different occupations and many income levels. Our title loans have helped give them the boost they need to get ahead in life. Contact us today for a no-obligation title loan offer. You'll be glad you did!
products
Products we
offer
Montana offers different products for you. We can offer almost every type of title loans, depending on your situation. Below you can see some main title loans types we offer out clients
services around usa
Title Loan Near You
Montana Capital offer title loans across the United States. Learn more about the various title loan services and cash options near you.
Title loans
Installment loans
No service
480+
Metropolitan areas served
46
States served
24/7
Online application
Features
How are we different
than the rest?
Montana Capital Car Title Loans serves applicants from nearly 30 states! By connecting with a trusted title loans lender, we help people apply for a title loan safely and quickly.
Collaboration
Montana Capital Car Title Loans® has teamed up with affiliate and 3rd party lenders to provide our customers with the finest auto title loans experience.
Dozens of location
We have dozens of branches which operate in cooperation with affiliates or 3rd party lenders to provide our customers from anywhere in United States with a great experience.
Lots of customers
Montana Capital Car Title Lonas® has provided a convenient title loans service to thousands of customers. So no matter where you live, we have the personal finance solution for you.
Steps
How do title loans work
The process of getting the perfect title loan is not that difficult as you have thought! Go ahead!

Apply today
Call 800-700-8900 to speak with one of our professional agents to see how much you're prequalified for.

Provide details & get approval
Your application includes information such as the make, model, mileage of your car and your credit profile. We use these to determine if you qualify.

Get the cash you need
Once qualified, stop by your nearest Montana Capital Car Title Loans® location to pick up your check. And enjoy your car – That's right! You get to keep driving your car during your loan.
Benefits
Title loans benefits
Our goal is to provide you the maximum cash value with a payment plan that works for you, along with the an outstanding customer service. Our title loans have helped give them the boost they need to get ahead in life.

No prepayment penalties
There are no prepayment penalties and no hidden fees. We don't believe in these! Payoff your loan whenever is best for you. Your first payment will only be due 30 days from the day of your contract and in monthly installments afterward.

Bad credit is okay
Bad credit title loans are a possibility for people with bad credit. Our loan approvals are based more on your ability to pay back the loan. Read here what can be use as proof of income. We believe in helping everyone get ahead, regardless of credit! Check us out Today!

Best customer service
we have attentive title loan agents waiting by to help you today. So if a title loan is the answer to your needs, simply apply online and get a loan approval decision within 24 hours or less! Give us a call at 800-700-8900 and get your money loans!
payment methods
How to pay your loan

Phone payment
Call our main headquarters at
800-700-8900 to make a debit/credit card payment over the phone. Our agents will assist you and answer any questions you may have.

Cash payment
We partnered up with 7-Eleven Store to help you make cash payments fast. For Cash payment simply stop by your local 7-Eleven Store and make your payment using the "PayNeraMe" link provided to you via SMS or email.

Check / money order payment
Mail your check/ money order to our main office: Montana Capital Car Title Loans 16255 Ventura Blvd Suite 1100, Encino, CA 91436
more
Information about Montana
Going through financial trouble is never easy. Whether it's having unexpected bills or going through a medical emergency, we've been there and we know how stressful it can all be.
That is why Montana Capital Car Title Loans® strives to help families and individuals through these difficult times. Since opening in 2007, we've served thousands of customers by providing each of them with a title loan that is best suited for their needs.
Our customers are our top priority which is why we spend plenty of time training each and every one of our title loan team members. And it's why we've opened dozens of locations and created a process that is quick, easy, and efficient for every single customer.
Bad Credit Auto Title Loans
We believe financial difficulties can be overcome with the right solutions. Our car title loans are available to many customers, regardless of their credit types, as long as they meet our credit criteria and show the ability to repay the loan.
It doesn't matter if you have good credit or bad credit, you can still apply for a Car Title Loan. Montana Capital Car Title Loans® issue bad credit loans to applicants with a bad credit score.
What do we offer?
No hidden fees
No pre-payment penalty
You get to keep driving your car
Bad credit score applicants are welcome
We don't believe in a one-type-solution-fits-all system, which is why when you call us, our representatives will be able to provide you with expert, fast advice that is tailored to your situation. Even if you have bad credit, we may be able to provide you with a bad credit loan, as long as you show the ability to repay the loan.
And we make sure that our service does not end when you walk out with your money. Our customer service representatives are just a phone call away to assist with anything you need for your loan- from making a payment to answering any and all questions. So, when you need a place for bad credit loans, your one-stop location will be Montana Capital Car Title Loans®!
Get Approved for Auto Equity Loans
If you need a loan but your credit score keeps you from getting approved by your bank, then an auto equity loan is the best solution for you. This secured loan will be based on your ability to repay the loan and your car's equity, which is generally the amount that your vehicle is worth.
Other factors that the amount may include are:
Total mileage of the car
The popularity and demand for the model
The condition of the car's interior
The make and model of the car
When you're approved for secured loans, you will get a breakdown of the interest, fees and principal that you can expect with the secured loan.
Nowadays it is easier than ever to apply for online title loans. This means you can get the process done from the comfort of your own home, without needing to step into a local title loan shop near you.
If you meet all the requirements and have the necessary collateral, you'll be able to access the money you need quickly and easily by applying for title loans online.
Clear vehicle title, an internet connection and proof of identification is the basic requirements needed to be able to get online title loans no store visit.
How Collateral Loans Can Help You
If you need a fast loan and can put up security for the money and show the ability to repay, then collateral loans might be for you. They're really on a kind of personal loan, but it's important to note that with collateral loans you are obligated to put up some sort of security.
Whether it's a piece of exquisite jewelry, some property or a vehicle that you own, it must be of a high enough value that if you are unable to finish making all the payments on collateral loans, the loan company can come in, grab your security item and sell it. With the money from the sale, the lender can finish paying off collateral loans.
To apply for collateral loans, you only need to complete an online application and send it in. If you live near one of our collateral loans offices, you can visit us.
What Are Installment Loans?
Installment loans are one of the main types of personal loans that borrowers look for when making a big purchase or when they need to borrow money in the near future. One of the main features of installment loans is that the money all comes in one swift chunk, but the borrower gets to takes weeks, months or even years to pay it all back.
Once it's all been paid back, the borrower is given back whatever security item was left as collateral. Sometimes that can be jewelry or real estate, but more often it's a car that's been paid for. Installment loans can be used for anything, but since they tend to have a long payback period, they are most appropriate for purchases that are bigger than the normal everyday purchase.
To apply, you can send in an online application or visit our local loan branch near you.
We work towards expert personalized service that is centered around you – the customer. This has always been our goal and we guarantee that this will not change. If a title loan sounds like a good solution for your financial needs, give us a call today and find out for yourself why Montana Capital Car Title Loans® is unlike any other company.
How Can You Get a Title Loan Without Title?

Do you need quick cash? Are you considering a title loan on your vehicle?Car title loans are popular options for those in need of cash quickly, but what if you don't have your vehicle's title? Is a title loan still possible? The answer is yes, there are a few scenarios where you can get a …

Can You Get a Title Loan Without Registration?

Even if your car isn't registered, you can apply for a car title loan. While car registered it's not required to get a title loan, it is necessary to drive your car in most states. Be Aware: Driving a car without a valid registration can be dangerous. You could face serious legal trouble, and it's …
Questions
Have questions? We are happy to answer
Here you can find frequently asked questions by our customers. If you don't find the answer, click on the link below and visit our FAQ page.
What are car title loans?
Car title loans are secured loans where borrowers use their vehicle title as a collateral.
How do car title loans work?
By using your car title as collateral, you can get approved for a loan of $2,600 to $20,000 from Montana Capital Car Title Loans, depending on the value of your car, your ability to repay the loan and other criteria. Once the loan is paid off, the title returns to you.
How much money can I get by taking a car title loan?
Our title loans range from $2,600 to $20,000, mainly depending on your car's value, your needs and your ability to repay the loan. Use our Online Form to apply for a title loan.
Are car title loans legal?
Car title loans are legal in some of states. Any State laws determine whether car-title loans are authorized. Lenders must hold a finance lender's license issued by the US Department of Business Oversight. Call us at (888) 700-8900 to find out more.
What is the interest rate of title loans?
Our interest rates vary according to specific criteria, but we offer very competitive rates. Apply online or give us a call to find out more.
Why is an Auto Title Loan better than a payday loan?
As opposed to payday loans, which are short term loans that offer a small amount of money, title loans can be payed over a longer period, and the amount you can get is substantially higher. Another advantage is that if you make the car title loans payment on time, after the final payment you will owe nothing. Payday loans, however, start over every time you take a new loan.
Have a bad credit score?
We will help you!
It's not that hard as you think! Getting started
is just one click or phone call away
A few simple steps for a free quote
Select the amount of cash you want