About Us
Montana Capital Car Title Loans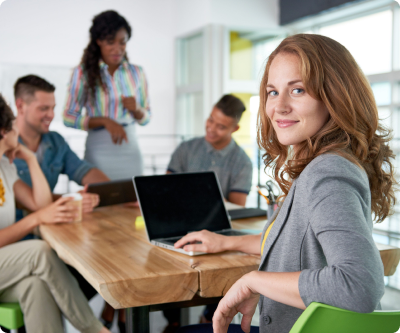 Montana Capital Car Title Loans has been helping consumers get ahead since 2007. We began with just one office in the San Fernando Valley, but have since expanded and opened several branches and service locations in many cities across California. Our goal is to provide you the maximum cash value with a payment plan that works for you, along with the an outstanding customer service.
Montana Capital is proud to have assisted many other people just like you in different occupations and many income levels. Our loans have helped give them the boost they need to get ahead in life. Contact us today for a no-obligation offer. You'll be glad you did!
products
Products we
offer
Montana offers different products for you. We can offer almost every type of title loans, depending on your situation. Below you can see some main title loans types we offer out clients
services around usa
Title loan services near
your home
Montana Capital offer title loans across the United States. Learn more about the various title loan sevices and cash options near you.
Title loans
Installment loans
No service
480+
Metropolitan areas served
46
States served
24/7
Online application
Features
Montana capital car
title loans
Montana Capital Car Title Loans serves applicants from nearly 30 states! By connecting with a trusted lender, we help people apply for a title loan safely and quickly.
Collaboration
Montana Capital Car Title Loans® has teamed up with affiliate and 3rd party lenders all across California to provide our customers with the finest auto title loans experience.
Dozens of location
We have dozens of branches which operate in cooperation with affiliates or 3rd party lenders to provide our customers from anywhere in California with a great experience.
Thousands of customers
Montana Capital Car Title Lonas® has provided a convenient title loans service to thousands of customers. So no matter where you live in California, we have the solution for you.
Steps
Fast & simple loan process
The process of getting the perfect loan is not that difficult as you have thought! Go ahead!

Apply today
Call 800-700-8900 to speak with one of our professional agents to see how much you're prequalified for.

Provide details & get approval
Your application includes information such as the make, model, mileage of your car and your credit profile. We use these to determine if you qualify.

Get the cash you need
Once qualified, stop by your nearest Montana Capital Car Title Loans® location to pick up your check. And enjoy your car – That's right! You get to keep driving your car during your loan.
Have a bad credit score?
We will help you!
It's not that hard as you think! Getting started
is just one click or phone call away
A few simple steps for

a free quote
Select the amount of cash you want