Montana Capital Car Title Loans in Tulare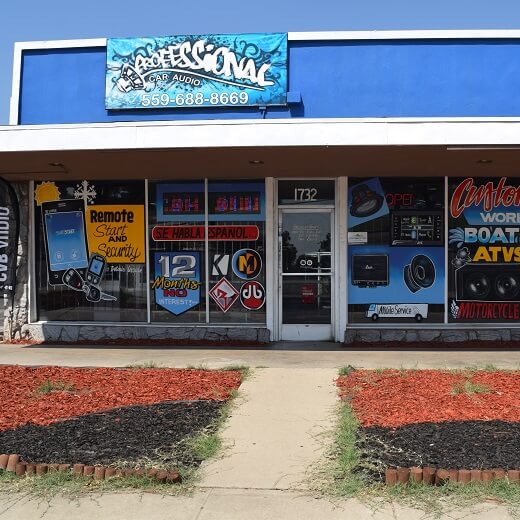 What Our Clients Say
Their staff is friendly and helpful. They will come to your house to obtain the title loan. Their customer service staff is reliable, courteous, and dependable.
Maribel King
09:18 03 Nov 21
Great to see such hardworking staff doing things just to make you comfortable. They take responsibility and try to help you in every way possible. They helped me in getting a online loans instantly. I am really thankful to these guys.
Stevenson Jayson
11:12 14 May 21
Thank you for your help with a fair credit loan. Needed it to clear my master card outstanding and this sure helped me an excellent deal. it had been also an excellent deal. Thanks tons . Cheers!
Cadence Kaila
10:57 13 May 21
Thank you to everybody at Montana Capital. I cannot recommend this company enough. They were knowledgeable, very professional, and quick to answer any time I had a question!
Steven Farnsworth
03:52 12 Mar 21
Montana Capital in Tulare are Amazing! Very helpful, punctual, good communicators. You won't go wrong with Montana Capital CTL!
Atich Cassel
00:31 16 Feb 21
They seriously make you feel like family here I am so glad I found them. I can call up with any concern and they will take the time to really help out. If you need installment loans in Tulare, these are your people!
Gregory J. Denman
06:44 07 Jan 21
I've been to different loan companies in Tulare. Some of them have slow processing; others just have lousy staff. I didn't have that kind of experience with Montana Capital Car Title Loans.
linsey Shipp
11:53 05 Mar 20
I am pretty good with a budget and my income is stable. But unfortunately my expenses are not always known in advance. I had too many expenses last month so instead of not paying them or paying them late, I applied for a title loan from Montana Capital Car Title Loans in South Gate. That solved my problem then and there.
Lecia Ralston
04:49 18 Feb 20
Kiara is great She provides excellent customer service. She is very knowledgeable and responsive. Her maintains a high level of professionalism and represents the company very well. I would refer this company to family and friends in need of their services.
Trina Edwards
06:23 21 May 19
Great place to do business they helping me out tremendously especially when I was in a time of need thank you so much
Dave Fletcher
00:42 21 May 19
Great place to do business they helping me out tremendously especially when I was in a time of need thank you so much
Dave Fletcher
00:42 21 May 19
Thank for all your help...couldn't ask for a better person to help me out of a jam....much love Kara your the best!!!
Trevor Marcelin
22:20 20 May 19
I don't normally spend the time to write a review about any service from anybody but this is an exception to say the leastKiara was most helpful, the most pleasant, the most diligent customer service rep that I've had in a very long time.She followed through with everything. She did most of the work for me and she was there all the way from the beginning to endThank you kiara
jimmy reece
02:38 16 May 19
Kiara was really helpful and polite thank you so much for helping me out
pablo castillo
01:04 15 May 19
Quick and easy. Friendly people. Can't ask for more!
Kiara helped us with our application and she was so helpful and professional! I highly recommended this place. Terika. H.
Kevin Figueroa
21:46 03 May 19
Moses Wakabi
01:14 05 Feb 19
Montana capital title loans was very helpful and quick! Thank you for your services!
About This Location
Professional Car Audio provides GPS installation and removal services for Montana Capital Car Title Loans customers. The store is located at 1732 E Tulare Ave, near the intersection with N Laspina St. If you live in Tulare and in need of installation or removal of GPS device, stop by Professional Car Audio that works with Montana Capital Car Title Loans in Tulare. Professional Car Audio provides our clients with unmatched customer service. Montana Capital Car Title Loans does not issue loans at this location.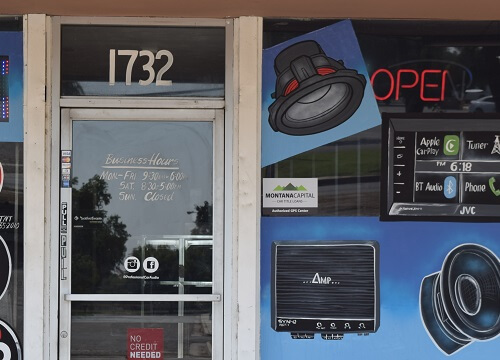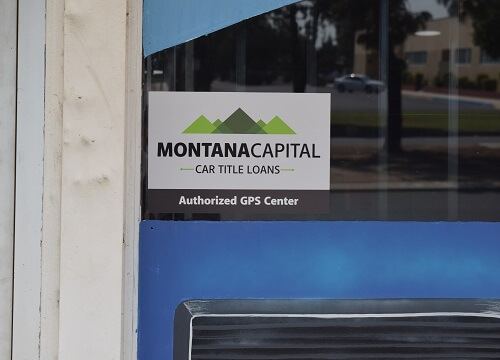 Tulare, California
The main source of income in Tulare, CA is agriculture. The city is located on land that is extremely productive as farmland since irrigation was brought to the area in the early 1900s. Of all the farming products, the economic backbone of Tulare is dairy and agriculture. One thing that drives this economy is its strategic location and good supply. Nearly ten billion pounds of milk are produced each year and Land O'Lakes operates the largest dairy complex in the entire nation which is in Tulare. The top three employers in Tulare, Saputo Cheese, Land O'Lakes and Haagen Dazs are all dairy-related.
Not Enough Cash in Tulare
Even though the farmland is fertile and the dairy business is doing great, there are still times that the residents of Tulare don't have enough cash to get by. If you don't know how you'll be able to repay the loan the bills do this month or pay your rent or mortgage payment on time, we might have the solution for you. Car title loans use the equity of a car that you own as collateral for a quick cash loan. If you own a car and have the ability to repay the loan, apply for fast cash to help you get caught up with bills, while avoiding late fees and penalties. Send in your application to Montana Capital Car Title Loans in Tulare. We have staff waiting to help you.
Cash in Hand
To find out if you qualify for a loan from Montana Capital Car Title Loans in Tulare, we will first need to check to find out how much your car is worth. If your car has value, if you can pay back the loan in timely monthly payments and if your situation agrees with our criteria for giving credit, someone from our staff will contact you to continue the process. In some cases, applicants can be pre-approved from home.
Credit Problems? No Problem
It's true that since we base your eligibility on our own criteria, your ability to pay and the car you own, even applicants with bad credit can be accepted for a quick cash loan from Montana Capital Car Title Loans in Tulare. If you are approved for a title loan, you will still get to keep your car. No problems there. Just let us write our name on your car title and we're good to go.
Apply for your cash now!
Nearest Locations