Montana Capital Car Title Loans in Visalia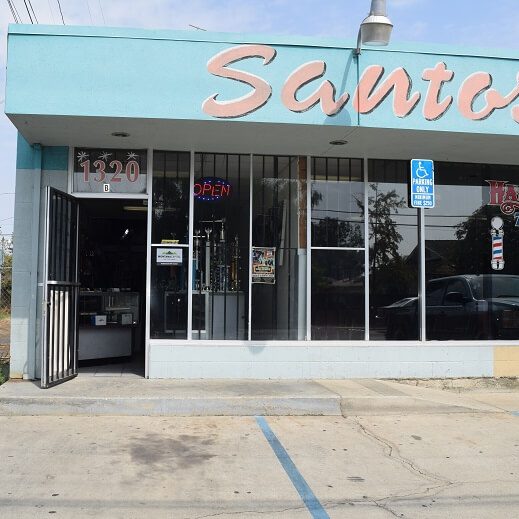 What Our Clients Say
They were a great help with my loan process to borrow money against the car. I highly appreciate their help. I will certainly use them again if I ever experience a financial problem in the future.
Erika Thompson
13:13 28 Oct 21
They work hard to make sure you are satisfied and you truly feel in good hands with them. This company provides the best personal loans for bad credit. I recommend them for their professional services and positive attitude!
Aracely Darius
07:31 27 Jun 21
I wanted to make a second floor but due to less credit unable to thought again. I just shared this problem with my friend, he understands the situation and gave me the solution. I was got a title loan instantly and the best thing is that they gave me a quick and positive response. Happy to see the message of credited. Thank you, guys!
Akeem McClure
12:57 01 Jun 21
This is the best title cash near me. All things were clear and easy to understand. Excellent value, definitely returning and recommending!
breanna alana
07:57 29 May 21
Excellent customer service and value for fast payday loans online, I'll be back and recommending your services!
Lora Cohen
13:13 28 May 21
I need money for my sister's marriage then they help me to get a loan now she is happily married so thanks for helping me getting personal loans for bad credit.
Michael M. Gobin
14:08 25 May 21
It truly doesn't get any better than this and if you need a small or big auto title loan, Montana Capital is the place to go. Thank you, much appreciated!
Michiko Wade
10:50 12 Feb 21
The guys here are pleasant and nice... Love how they handle tough requests with such grace and patience... I would recommend to anyone.. Wonderful choice for a loan in Visalia.
Valentina Kory
06:55 07 Jan 21
The quality service provided by Montana Capital Car Title Loans is the main reason why we always take our car title loans with them.
Gregory Lewis
11:42 05 Mar 20
I never wanted to borrow money from anyone. So when I found out that I had some major damage to the house that I had to pay for, I started asking around for loans. Well in short, no one wanted to give me any money, so I used my own car as collateral and got fast cash like that. I only had to submit my car title after my request was approved. Then I got the money.
Paul Hardy
10:36 17 Feb 20
Ive been working with Miguel since almost day one he's helped me a long the way, I appreciated his honesty and patients with me. Thank you Miguel!!.
Anthony Hernandez
02:13 10 Jan 19
Bea Martin
00:35 10 Jan 19
Excellent customer service thanks Mayra you made my day much easier!!!
Mario Gonzalez
23:03 22 Feb 18
About This Location
Santos Auto Stereo provides GPS installation and removal services for Montana Capital Car Title Loans customers. The store is located at 1320 W Houston Ave Suite B, near the intersection with N Giddings St. If you live in Visalia and in need of installation or removal of GPS device, stop by Santos Auto Stereo that works with Montana Capital Car Title Loans in Visalia. Santos Auto Stereo provides our clients with unmatched customer service. Montana Capital Car Title Loans does not issue loans at this location.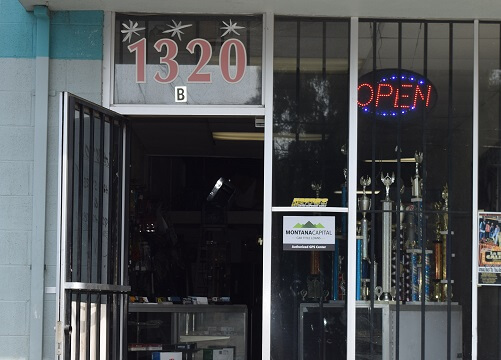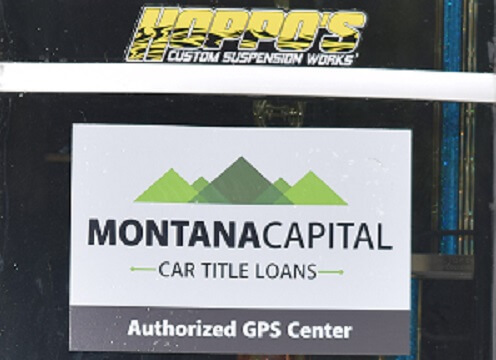 Visalia, California
Visalia CA is home of one of the nation's most productive agricultural counties. That could be in part due to the number of sunny days in that area of California. In fact, on average it gets only 26 days of rain with a climate that is classified as cold and semi-arid. While the area is covered in native plants, the city especially protects the Valley oak trees. In fact, there are strict rules governing the pruning or chopping down of these trees. It is the goal to preserve an urban forest as well as areas outside the city as a forest of Visalia oak.
Extra Cash in Visalia
Visalia is such a beautiful area of California to make your home, but it can be tough if you're living from paycheck to paycheck. Things happen, and just when you think you're on top of your bills something will happen to set you back. That happens to everyone, but it can be quite stressful. If you have payments that need to be made, emergency purchases or unexpected bills that you were not prepared for, maybe we can lend a hand. If you own your own car, then fill out an online car title loan application and send it to us. At Montana Capital Car Title Loans in Visalia, we are in the business of helping people who are experiencing financial difficulties with a cash loan to get them going in the right direction again.
Apply for Cash Today
It's pretty easy to apply for a car title loan, since the application is short and it's online. Whenever you want to you can send it in to us. When we see it we will evaluate your car, using the details you provide. If the value is of your auto is adequate, we'll verify that you meet our credit specifications and can make the payments. Then we'll contact you to continue the process. At Montana Capital Car Title Loans in Visalia, we are sometimes able to preapprove applicants while they're still at home.
All Credit Types can Apply
Even people with bad credit can get car title loans if their details check out. Once approved, you can still keep driving your car. Montana Capital Car Title Loans in Visalia will use the value of your car as security by becoming a lien holder. When the contract is complete, you'll get a new car title.
Cash can be yours!
Nearest Locations