Montana Capital Car Title Loans in Salinas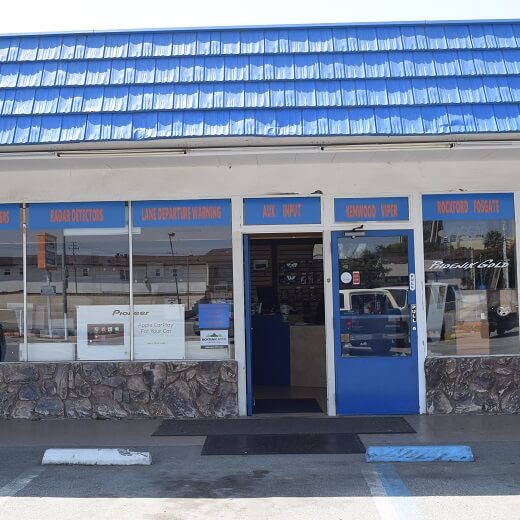 What Our Clients Say
The lender works tirelessly to assist us in getting a loan at reasonable interest rates. We appreciated their speedy responses to all our questions. They went above and beyond to assist us.
Christine Hayes
11:59 01 Nov 21
After paying on our mortgage for so many years, it seemed like the right thing to loan ourselves money when we needed it. A reverse mortgage seems to be one of those well-kept secrets that more people should know about. They give really great knowledge about direct lender installment loans for bad credit.
James Sydnee
19:02 09 Jun 21
Great place for both personal and commercial loans. They do not need a credit check. They are very nice, helpful people. They provide the online loan instantly.
Perla Page
19:16 05 Jun 21
Montana CTL are the best, very professional and attentive to the customers, good communication and super fast, thank you for getting us this money it was needed.
Outstanding professionals! This was the best loan experience I have had in the past few years! Thank you Montana Capital car title loans!!
Christina Wycoff
02:43 13 Feb 21
"I'm from Salinas I Just finished getting loan through Montana. The lady I spoke with was cool and really understanding of my situation after I experienced an emergency. I would give this company five stars!"
Bridgette Carver
04:46 24 Jun 20
The last time I got in over my head with bills that were due I ended up paying lots of late fees. I got stuck again with too many bills due but this time I was smarter. I used my smartphone to apply for a pay off title loan.
Messmer Northrup
07:47 19 Feb 20
Finally someone will give me money even though I don't have credit anywhere! A no credit loan is perfect for me. It fits into my motto of no credit cards ever.
Adam Coleman
12:10 30 Dec 19
I thought that pawn shops and title loans were kinda the same sort of deal. You give them something and they give you back money. Well, I was able to get the money I needed by using my car, but I didn't have to give them the car. They only kept my car title until I paid back the money. I thought you all would want to know.
Martin Sherwood
11:38 22 Nov 19
hareth ajwad
01:08 15 Jan 19
hareth ajwad
01:08 15 Jan 19
SWEET APPAREL
21:52 11 Jan 19
Artemio Pabros
01:21 27 Feb 18
I will say this miguel is my go to guy with montana capital his customer service is excellent. I think when someone is good at what they do its not a job your going to because enjoy What you do.what miguel does is make you feel at ease. Hes really there to help you. He will tell you ways to pay off faster . If you need a few more days as well hes there to let you know its ok it happens ..other companys need people like him.
Karen Tumasyan
20:18 22 Feb 18
Fast and great customer service at My City Title
About This Location
Mobile Audio and Electronics provides GPS installation and removal services for Montana Capital Car Title Loans customers. The store is located at 44 John St, near the intersection with Pajaro Street. If you live in Salinas and in need of installation or removal of GPS device, stop by Mobile Audio and Electronics that works with Montana Capital Car Title Loans in Salinas. Mobile Audio and Electronics provides our clients with unmatched customer service. Montana Capital Car Title Loans does not issue loans at this location.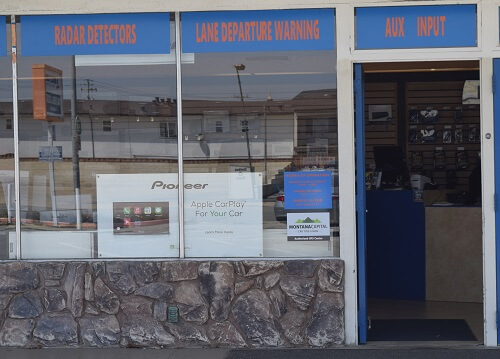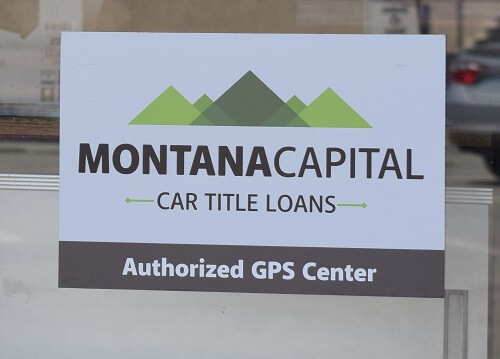 About Salinas
Salinas, California is a city just outside the greater Bay area; about 10 miles from the Salinas River. The housing ranges anywhere from low apartments and single family homes from the 20th century to the large and luxurious style of homes. Salinas has been nicknamed "The Salad Bowl of the World" because of its marine climate that is perfect for growing vegetables. The area is also planted with grape vines and flowers. Besides being known for its agriculture, it has gained great fame as being the birthplace of author John Steinbeck, who wrote a few of his novels there.
Welcome All Credit Types
If you need some instant cash in Salinas but you got turned down by the bank, then you've come to the right place. Montana Capital Car Title Loans offers auto title loans, which are a unique type of personal loans. Yes, we approve loans to applicants even if their credit score is bad or they don't have a score at all. If you can manage monthly loan payments and you want to find out more, either call us or fill in the online form on this page and find out how much cash you can get once approved.
Paying Bills With Car Title Loans
If you have old bills that have gone unpaid or you're paying too much on credit card fees, consider applying for a car title loan. If you are approved, then you will have a sum of cash that you can use to pay off old debts that have become expensive. The amount of money depends on our credit criteria, which includes your ability to pay back the loan and the current value of your car. Our minimum loan is $2,600. It might be a good way to get rid of those unpaid bills.
Online Application
If you own a car with some unused equity and you can pay off a loan, then you are welcome to contact us. We appreciate applicants with poor credit. Even if you don't have a credit at all, we might be able to help you. Please fill in an online application form and send it to us with the detail of a vehicle that you own. We will contact you as quickly as possible. If your application is approved, we only put a lien on your car, so you can keep driving your car around the city of Salinas.
Near Locations