Montana Capital Car Title Loans in San Jose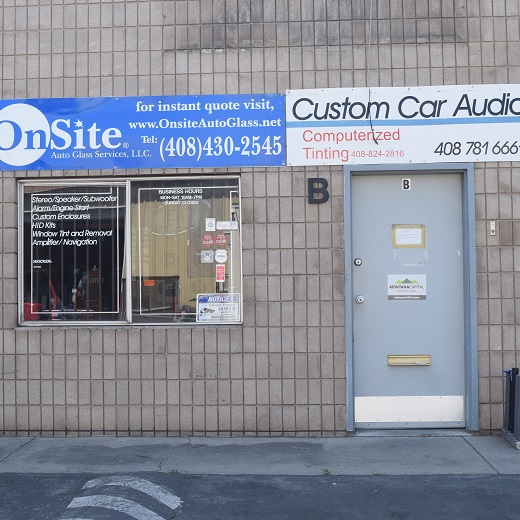 What Our Clients Say
Using these guys was so quick and easy.. excellent simple to apply for the secured loans for bad credit and very customer-focused staff made it a pleasure to deal with them to get a loan.
I'm so glad I was able to get an fast loans online so quickly; it saved my home from foreclosure. Thank you so much, Montana Capital Car Title Loans!
Maci Giada
16:58 28 Jun 21
I got extraordinary client support from them for quick loans bad credit. They were well disposed and accommodating.
lynda banks
07:19 24 May 21
This company cannot be beat! I've taken several loans in the past but the service here is just un-comparable. Seriously awesome people who know how to run a business successfully for their customers.
Baird Santino
15:48 12 Mar 21
Needed some quick funds to help me get through the month so turned to Montana Capital. It was a wise choice & they were able to help me in no time.
Habbel Keis
08:11 10 Feb 21
Out of all the stores to get title loans in San Jose this one is the best one I went through. Thank you!
Ina Ransom
04:31 30 Jun 20
I've had my company car and a private car for years now. I didn't know that I could get a commercial vehicle title loan and still keep my car. The money came when I really needed it bad.
Margit Speer
05:10 11 Feb 20
This was the fastest easy Lian experience I've ever experienced in my entire life. No joke. Thank you Montana Capital
Rosie Ibarra
09:22 13 Feb 19
Fue una trato amable y rapido fue mas sensillo de lo que me imagene muchisimas grasias Brayan Soliz por tratarme como familia
Vania Aleman
15:22 31 Jan 19
Angie and Bryan were really thorough with explaining the whole process and I was able to get the money the same day!!
Rattanak Muor
03:52 31 Jan 19
Angie and Bryan were really thorough with explaining the whole process and I was able to get the money the same day!!
Rattanak Muor
03:52 31 Jan 19
sky mccloud
23:54 30 Jan 19
Bryan was fast and Professional, I needed a short term loan for my business in a pinch, the whole process took less then 2 hrs. and my financial problem was fixed . . . Super easy !
Steve Hunt
22:51 30 Jan 19
I was in need of a loan to be able to fix my car. I was frantically searching for ways to do so. Luckily Gabe at Rapido title loan was able to write me a check. I was very happy that I could fix my car as well as continually with my daily life. Walking is not fun. If anyone is ever need of help. This is the place to go.. Took 45 mins to receive my loan of 2600$ The customer service was great!!! Thanks Rapido.
Donald Hudgins
19:11 18 Jul 15
Best car title service! In and out with no hidden gimmicks. They are informative and provide you with many different options. You won't be disappointed!
Very helpful and they patiently handled my account
Michael Lockett
22:10 29 Apr 15
Oscar Chavez
18:32 24 Apr 15
I came to 5 star loans after finding them on the internet when I was searching for a no credit check, no hassles, minimum paperwork, fast, emergency loan. The staff was friendly and Gabriel answered all of my questions. He was very informative, non-pushy, and friendly. I needed a quick cash infusion for my business and I had a check in my hand within an hour and 20 minutes. Since a loan officer was not available in Hayward, they offered me a gas card for going to Berkeley instead of the location near me in Hayward. What I like most is that if they ever have to repossess your vehicle, they will give you the difference of the sale price once they fulfill their balance (amount you owe them). I will definitely come back here for any future emergency loans.
Fleet Express
21:25 21 May 14
About This Location
Custom Car Audio provides GPS installation and removal services for Montana Capital Car Title Loans customers. The store is located at 210 San Jose Ave Suite B, between Little Orchard St and Pomona Ave. If you live in San Jose and in need of installation or removal of GPS device, stop by Custom Car Audio that works with Montana Capital Car Title Loans in San Jose. Custom Car Audio provides our clients with unmatched customer service. Montana Capital Car Title Loans does not issue loans at this location.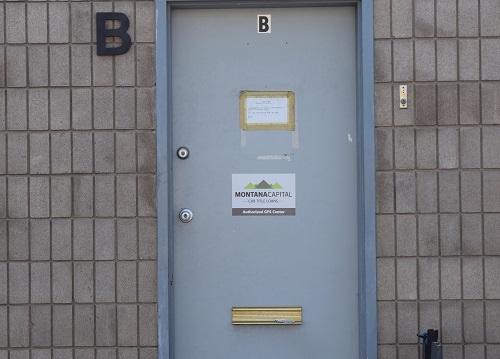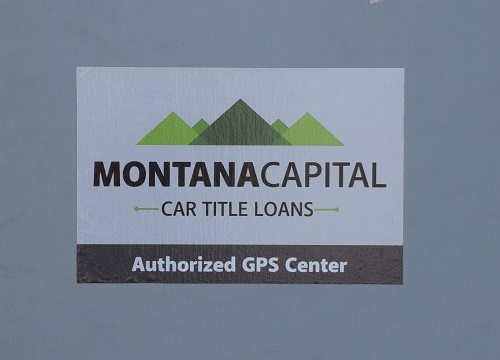 About San Jose
Before the conquistadores, the Ohlone populated the green, fertile valley in and around present day San Jose. Founded in 1777 as the Pueblo of San Jose de Guadalupe, San Jose was the first non-military town as well as the first state capital of California. Today San Jose is known as "the Capital of Silicon Valley" and is one of the wealthiest cities in the world. Home to some of the most well-known high tech companies in the world, including PayPal, Adobe Systems, Cisco Systems and many more, San Jose is also an educational powerhouse which turns out many hundreds of highly qualified engineers, programmers and lawyers each year.
San Jose Area
San Jose is said to be the cultural, political and economic stronghold of the Silicon Valley. It also happens to be Northern California's largest city. Those two facts mean that a lot of people in San Jose are taking advantage of all the city should offer. But if you're lacking cash, it can be a lonely existence. Whether you're employed or looking for a new job, you can run into times where you need a bit of extra cash. It happens to people in San Jose as well as all over the country, but you might not have to stay in need of cash if you own a car and have the ability to repay the loan. Montana Capital Car Title Loans in San Jose has a GPS center aims to serve San Jose residents. Our collateral loans starting at $2,600 to all applicants. The application process is readable and user-friendly. If you need help filling it out, don't hesitate to call us.
You're invited to call us or come into our office in San Jose to learn more, but you can also stay at home and send us your application online. Fill in the details of a car that you own, so that we can find out how much it is worth. Only after you've confirmed that your name is listed on the title as the owner, we'll continue to reevaluate your application. Submit that information to us and one of our staff members will review it during office hours. If you are eligible, they will contact you for more information. To be eligible for an auto title loan from Montana Capital Car Title Loans, you must prove you can pay back the loan and your car must have value.
Near Locations