Montana Capital Car Title Loans in San Jose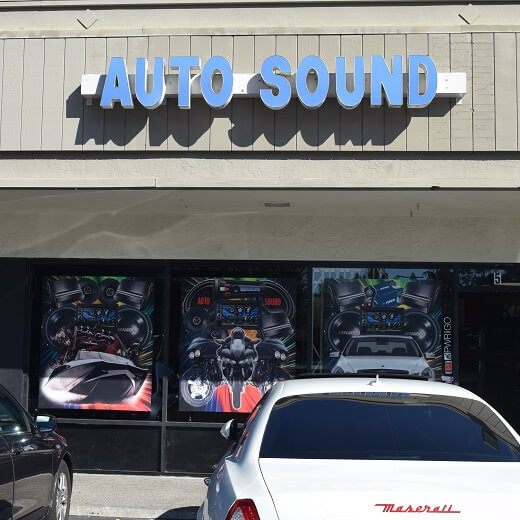 What Our Clients Say
Friendly staff and a straightforward really bad credit loans process. The ease of everything made Montana Capital Car Title Loans my choice and I will continue to use them in the future if I need it.
Jaioaigso Yohsrsi
22:06 11 Jun 21
After the excellent and simple experience we had with Montana CTL we will definitely be referring anyone who's looking for instant loans to Montana CTL! Thank you so much!
Blackwell Walker
12:04 07 Jun 21
Very responsive and respectful of customer needs and time. I appreciate their help with this loan since I was really desperate for the money. Overall positive experience.
Brittany Axel
23:33 11 Mar 21
Without the help of Montana in navigating the hurdles of the loan application process it would have been far more difficult to achieve getting approved for this loan. Thank you guys so much!
Robert J. Osborn
13:34 09 Feb 21
These guys are the best car title loans company. I had previous loans in places in San Jose Montana is light years better I would highly recommend them to anyone.
Menachem I Matty
13:07 19 Jun 20
Thanks to those people at Montana Capital Car Title Loans in San Jose, I got the money I needed really fast. I'd never applied before so they helped me and now I see how easy it is. I'm pretty sure I can do it by myself next time.
Anderson r blair
11:43 31 Jan 20
I just had the most amazing experience. I applied for a loan and managed everything without leaving my home! I work from the house so stayed in my jammies all day and got the money without a hitch!
Gordon Ford
12:41 21 Nov 19
kim bishop
04:22 05 Jan 19
Mary Laureta Madayag
03:58 05 Jan 19
Janalyn Sullivan
00:10 05 Jan 19
Jonathan was very helpful! He was very courteous and understanding of my financial situation, he allowed me to make a partial payment and then catch back up by the next pay day.
David Patterson
17:23 02 Mar 18
About This Location
Auto Sound & Security provides GPS installation and removal services for Montana Capital Car Title Loans customers. The store is located at 1029 Blossom Hill Rd. Suite #5, near the intersection with Sanchez Dr. If you live in San Jose and in need of installation or removal of GPS device, stop by Auto Sound & Security that works with Montana Capital Car Title Loans in San Jose. Auto Sound & Security provides our clients with unmatched customer service. Montana Capital Car Title Loans does not issue loans at this location.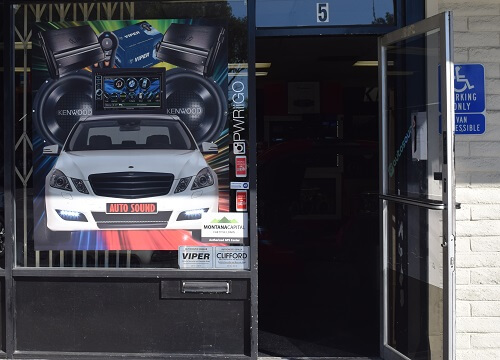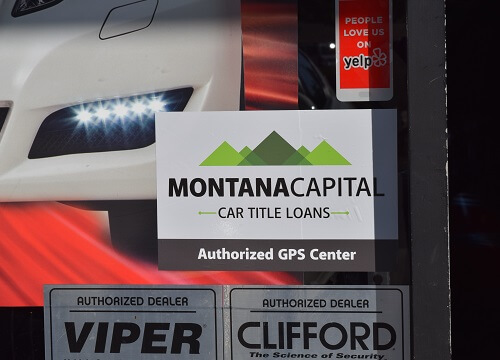 San Jose, California
San Jose is named for the Spanish word Saint Joseph. Considered the Silicon Valley's cultural, economic and political center, it is also the biggest city in all of Northern California. As the county seat in Santa Clara County, it's California's most affluent county and one of the most in the entire U.S.  However, the Ohlone people were the first inhabitants of the San Jose area. In 1777, it was founded as Pueblo of San Jose de Guadalupe. At the time, it was the first civilian area that was founded in what was called Spanish Alta California. In 1850, after California became a state, San Jose was the first capital in CA.
Needing Cash in San Jose
San Jose has a long and interesting history, which makes it an exciting city to live in. But for anyone who has financial woes, it is difficult. If you're not sure how you'll get through till your next paycheck comes in, where you'll come up with money to pay your bills or how you'll make your next mortgage payment, you are probably pretty stressed out. If you own a car, then you can set your mind at ease. A solution to your current cash crisis that you can seek is a car title loan from Montana Capital Car Title Loans in San Jose. We are here to help people who qualify with fast loans beginning at $2,600. Send in your application and let's see how we can help you!
Getting a Car Title Loan
The way you begin the process is by sending in an online application. Just fill it out and then send it to us whenever you can. We're waiting to receive your information so that we can see if you qualify for a fast cash loan. As soon as you let us know what type of car you own, we'll find out how much it is worth. If it's enough, we'll go on to confirm your ability to pay the monthly payments and that you are within the parameters of our credit requirements. At Montana Capital Car Title Loans in San Jose, we want to help.
Getting the Cash
If your request is granted, you can still keep driving your car because our name will be on the car title. Call us or come in to Montana Capital Car Title Loans in San Jose.
We have cash for your car!
Near Locations