Montana Capital Car Title Loans in South Gate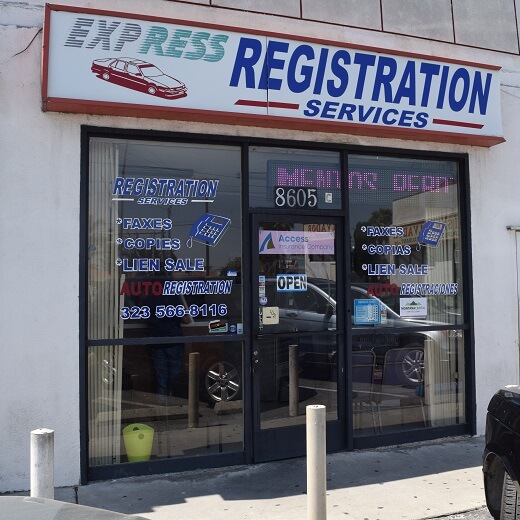 What Our Clients Say
I enjoyed getting a personal loans for bad credit from them since they have mature, experienced staff who understand my needs.
Shane E. Johnson
10:27 21 Oct 21
Throughout the MCCTL process, they provided me with genuine guidance and answered all my questions regarding my loan application. They helped me understand the process and helped with the paperwork, saving me so much hassle.
journee emrey
05:15 03 Jun 21
I haven't had any issues with MCCT Loans they are always nice and helpful when I need some extra cash before payday. I will absolutely recommend them to other people
marty elliott
20:03 26 May 21
The online process is so easy anyone can get it done really quickly. I was treated like family here so I will be sure to recommend them to others
everett reeves
20:00 26 May 21
Let me tell you one thing, this company Montana Capital is FAST. After a weekend casually looking at title loans lenders we found Montana which we liked. And boy, they do NOT disappoint!
Humberto Kamryn
20:23 09 Mar 21
I really enjoyed the clarity in any questions/issues I had about the online loan application. Will continue to work with Montana Capital Car Title Loans in South Gate.
Jessica Springer
09:23 11 Feb 21
I am pretty good with a budget and my income is stable. But unfortunately my expenses are not always known in advance. I had too many expenses last month so instead of not paying them or paying them late, I applied for a title loan from Montana Capital Car Title Loans in Tulare. That solved my problem then and there.
Monserrate Gray
08:50 19 Feb 20
Kiara was very professional and knowledgeable when helping me out. She made the process very easy and made me feel comfortable while speaking with her. Kiara is a great asset to your company.
Yesenia Garcia
22:17 30 May 19
Arnold Lopez
23:00 28 May 19
Excellent service unlike another company i attempted to use my rep was very quick and she did everything she said thank you very much....
Myra was very thorough and offered solutions for me to try to bring my account up to date. Customer service like this makes me feel comfortable in working with Montana Capital and helps me keep up on my feet.
Jane Griffin
20:18 20 Mar 18
About This Location
Viveca's Auto Registration Services provides registration services for Montana Capital Car Title Loans customers. The store is located at 8605 Long Beach Blvd Unit C, near the intersection with Ardmore Avenue. If you live in South Gate and in need of registration services, stop by Viveca's Auto Registration Services that works with Montana Capital Car Title Loans in South Gate. Viveca's Auto Registration Services provides our clients with unmatched customer service. Montana Capital Car Title Loans does not issue loans at this location.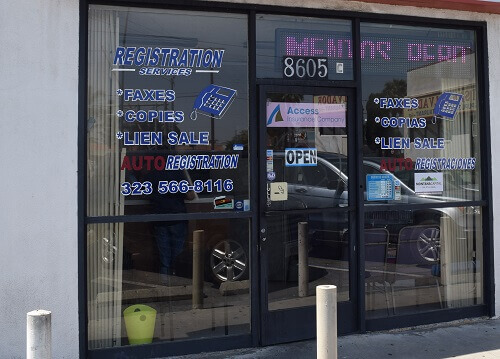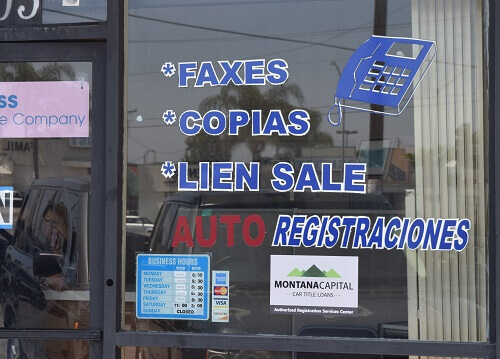 About South Gate, California
Known as the "Azalea City", South Gate is in the region known as the "Gateway Cities" part of Los Angeles County. The Gate part of the name comes from the fact that it was one of the gates leading into a large ranch at the site, the Cudahy Ranch. Built in 1936, a GM assembly plant was a major employer in the area for many years. After 1940 the assembly lines produced aircraft engines for military aircraft for the duration of the war. After the war the factory went back to producing automobiles.
Cash for Your Car
If you're down and out in South Gate, without enough money to pay your bills or cover urgent purchases, Montana Capital Car Title Loans in South Gate might be able to help you out with a quick cash loan. If you qualify and meet our credit requirements, you can get a loan in the minimum amount of $2,600. Once you get the money, you can use it for anything you want or need.
Apply Now for Cash
On the application, you'll need to give us your full name and some basic details about the car that you own. If it has enough unused value, we will still need to confirm your ability to repay a loan. If you meet our credit requirements, your car has a high enough value and you can make the loan payments, we will contact you to get more information and continue the loan application process.
Securing a Cash Loan
The way we secure your car title loan is by using the value of your car and confirming your ability to repay the loan. To do that, we can put Montana Capital Car Title Loans in South Gate as the lien holder on your car title. By doing so, you don't need to give up your car. Keep it in your driveway and use it whenever you want to. Of course, we do this all as quickly as possible.
All Credit Types Welcome to Apply
If you've had a problem with your credit rating in the past, you might be turned away from getting a bank loan. However, at Montana Capital Car Title Loans in South Gate it is not such a problem. We are more interested in your ability to pay, how much your car is worth and that you meet our credit requirements.
Send us your application today for a quick cash loan! Don't miss out on your money!
Near Locations