Montana Capital Car Title Loans in Gardena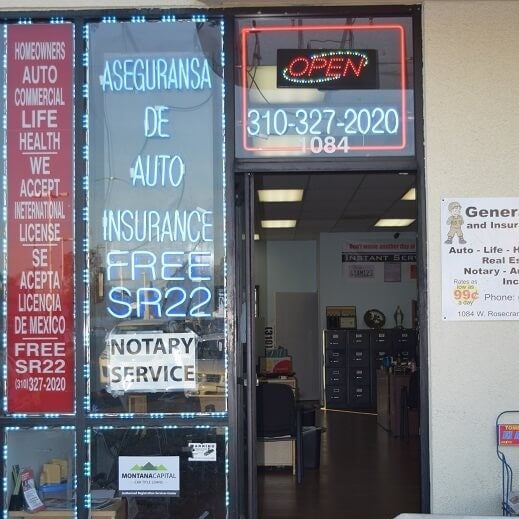 What Our Clients Say
One of the best title loan companies. Seeing the high ethical standard with which the company and its team work was a great surprise. I will definitely use them for any loan needs I have.
Earl Gordon
11:51 02 Nov 21
Fast and good experience. Everything happened in the matter of hrs and secured loans for bad credit. Overall very happy.
Sophia Melanie
17:08 05 Jun 21
I have done several loans with Montana Capital Car Title Loans over the years. They make the process as simple as possible, and especially the online process is very fast and easy.
Freddie Elliott
13:11 28 May 21
Everything was extraordinary. Top exhortation and incredible correspondence! Energetically suggested this payday loans near me company.
arielle melissa
07:00 20 May 21
Ok so everyone here, literally every. single. one. , is absolutely awesome!! They are helpful, respectful, and always always have your back! This is exactly what you need when getting a loan!
Oleta Galloway
05:22 15 Mar 21
Everyone that helped me were extremely responsive and helpful in our application efforts. We were approved quite quickly and had a great overall experience. Thanks!👍
index cancer
09:33 09 Feb 21
They run a fair business here in Gardena. They don't try to sell you anything, just get you the best loan possible that suits YOUR NEEDS. I will be a returning customer.
Letty Neidhart
05:48 05 Aug 20
Thanks to this insurance I got a very good deal like no other , Thanks to Fred on helping me out and family !!!!! You won't regret it
Fantasma 13
02:06 06 Nov 19
Ivan was very helpful and got me cash the same hour
Joseph Villegas
23:34 10 Jul 19
Amanda Bidwell-Albright
21:55 10 Jul 19
I had a pleasant experience with the Loan Representative. he was very helpful. The loan process was easy, smooth and very quick to fund Thank you for your services
Eleanor Jackson
00:14 10 Jul 19
Steve Minder
22:44 26 Jun 19
Denise Miranda
00:22 23 Jun 19
Shannon Hoyle
17:23 21 Jun 19
Ralph Martinez
20:21 19 Jun 19
Great services helped me out within little time very professional
Shieda Anderson
20:44 05 Jun 19
Thanks to rep Jonathan for his great services at Montana capital loan . Was able to provide me with a great discount when I was in super need. Thanks for your services . Hope their will more reps like him ..
gloria huerta
21:06 14 Mar 18
Leydi Frias
17:35 14 Mar 18
Me siento muy contenta y satisfecha con el servicio y amabilidad del Señor Jonathan de la compañía Montana Capital! Gracias por sus servicios!
Yaneth Guzman
16:36 14 Mar 18
About This Location
General Insurance Services provides registration services for Montana Capital Car Title Loans customers. The store is located at 1084 W Rosecrans Ave, near the intersection with Berendo Ave. If you live in Gardena and in need of registration services, stop by General Insurance Services that works with Montana Capital Car Title Loans in Gardena. General Insurance Services provides our clients with unmatched customer service. Montana Capital Car Title Loans does not issue loans at this location.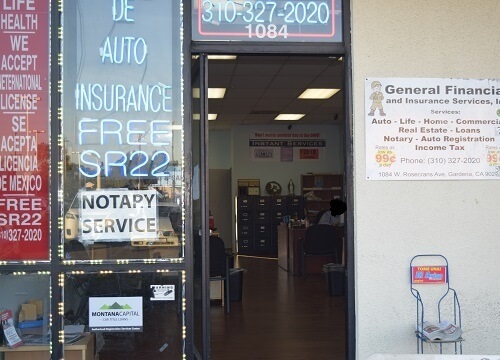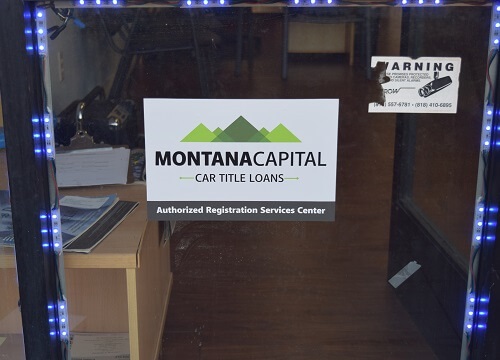 Gardena
The city we now know as Gardena, CA was once the hunting grounds for the Tongva people. Also called Gabrielino Indians, the Tongva fished and hunted. Later a Spanish soldier named Fernando Rivera y Moncada received 43,000 acres of that land in a Spanish land grant and part of that land later became known as Gardena Valley. Subsequently, it was parceled out and many ranches were built, but the real boom came in the 1880s thanks to the railroads. Today it is known for the large acres of berries that are grown and is nicknamed "Berryland." The berries are honored every May in the Strawberry Day Festival.
Not Enough Cash
Gardena, CA is seen as a green spot between Los Angeles and the sea. As lush as it sounds, it's not always easy to live there without enough money. Sometimes people find themselves temporarily unemployed, or the season for strawberries hasn't arrived yet so there's not enough work to go around. It could also be that you just have too many bills that came due at the same time and you are feeling overwhelmed by it all. Don't be stressed out too much, because if you own your own car we might be able to help you at Montana Capital Car Title Loans in Gardena. Read on for information on how you can get fast cash!
Car Title Loans
Car title loans are fast loans that use the value of your car as collateral. You don't have to go to a bank and to apply, you don't even need to go outside of your home. Fill in an online application and send it in to us at Montana Capital Car Title Loans in Gardena. When we see your request, one of our friendly staff members will go over the details of your vehicle. If it has a high enough value to secure a loan, we will also determine your ability to pay and if you meet our credit criteria. If everything works out we will be happy to contact you to meet for more details. If your loan request is approved, you will get a quick cash loan beginning at $2,600.
Cars and Cash
You can keep and drive your car after getting your cash. We will put Montana Capital Car Title Loans in Gardena as a lien holder on the car title.
Contact us for cash today!
Near Locations