Montana Capital Car Title Loans in Gardena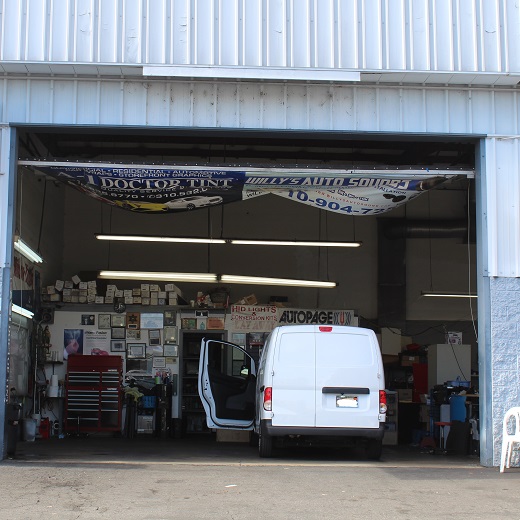 What Our Clients Say
For the first time in my life, I applied for a loan. I am extremely pleased with the excellent service provided by Montana Capital Car Title Loans. I would recommend it to anybody who needs financial assistance.
M. Cottrell
06:26 25 Oct 21
For unsecured personal loans document collection, I got doorstep service. Their team of professionals is very responsive. Best wishes to all the success of the company. 👌👌
paige raelynn
11:50 03 Jun 21
I just closed a loan with Car title loans. It was a very smooth process from the beginning all the way to the end. The team always kept me updated on where things stood and things got done quickly. 👌👌
Val Herrera
17:26 27 May 21
I am pleased with the service from MCCTL. They are extremely knowledgeable and explained everything I needed to know clearly.😍
Enrique Tribble
17:23 27 May 21
Great experience working with Montana Capital and their wonderful loan experts! Thank you for the much needed financial assistance! I'll make sure to pay you back ASAP.
Casie Frizzell
10:23 09 Feb 21
I got money from title loans to use so I could enroll in night classes, but I didn't tell them that. I didn't tell them because they didn't ask! Evidently, you can use the money for anything - you don't need a reason to apply.
Sarah Robertson
06:06 27 Dec 19
Another great experience with Montana Capital. I had a small issue I was confused about, I called and within minutes I had my answer, quick, easy, precise like usual. Thank you
Mechele Lewis
04:34 20 Oct 19
Cindy is very nice & helped me with a password that still unfortunately only works on het computer. I wanted to let her know as she was great at helping me.When I called back Kyle answered & gave me a new PW which still didnt work...& because it still didnt, he offered to take payment over the phone. He as well worked hard & pleasantly toward solving my personal payment problem.
Valli Aman
22:26 18 Oct 19
Alyssa Lozano
18:25 17 Oct 19
Daniel from Montana Capital was very helpful and was very understanding of my situation. So comforting to be able to speak to someone who understands! Thank you Daniel for your help!
Angelica P. Bedolla
21:19 23 Apr 18
Daniel from Montana Capital was very helpful and very friendly in helping me with my situation. Pleasure to deal with.
Joseph Ignacio
16:52 23 Apr 18
About This Location
Willy's Auto Sound provides GPS installation and removal services for Montana Capital Car Title Loans customers. The store is located at 1610 W Artesia Blvd,near the intersection with Main Street. If you live in Gardena and in need of installation or removal of GPS device, stop by Willy's Auto Sound that works with Montana Capital Car Title Loans in Gardena. Willy's Auto Sound provides our clients with unmatched customer service. Montana Capital Car Title Loans does not issue loans at this location.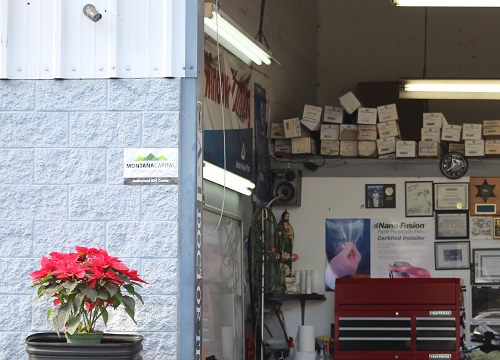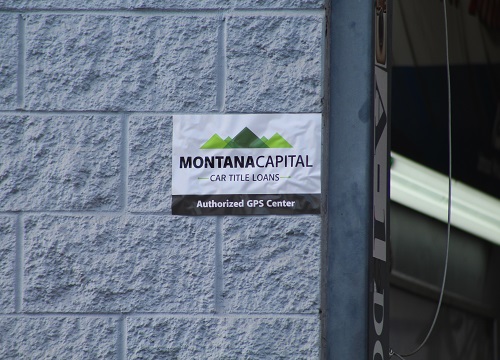 Gardena, California - The City of Opportunity
The first settlement located in Gardena was in 1887. That is mainly due to the real estate boom resulting from the railroad lines that were installed in the 1880s. In the early days, the region was named "Berryland" because of the acres of berries that grew there. Still to this day the Strawberry Day Parade and Festival is an annual event held in May. While the city's population expanded, there was a constant influx of Japanese Americans who settled in the city, which was the subject of a 60 Minutes article that aired in 1970. Another interesting bit of Gardena history is that during the years 1936 through 1980 the city held a monopoly on legalized cardrooms. These cardrooms were an important asset to the city's economy, with taxes accounting for almost one third of the annual budget.
Cash Opportunities in Gardena
While the nickname for Gardena might be "The City of Opportunity," you might be one of those residents who are feeling down and out because  of lack of cash. No one likes that feeling of needing money and not knowing where they can get it. But what do you do if you have bills hanging over your head that need to be paid, emergency expenses and you need to put food on the table while waiting for your next paycheck to arrive? If you own a car then you can apply for a car title loan, which uses the value of your car to secure a loan without taking your car. For more information or to get started with your application, contact us at Montana Capital Car Title Loans in Gardena.
Applying for Cash Loans
Everything you need to apply for a car title loan is online, so do it as soon as you can. We'll make a decision regarding approving your loan based on the value of your car, the ability for you to pay and fitting the credit criteria. If we find that the car you own is valuable enough to be used as security for your fast cash loan, we'll contact you. Send in your application to Montana Capital Car Title Loans in Gardena.
All Credit Types Accepted
It doesn't matter if your credit is good or bad, you can still apply for a personal loan from Montana Capital Car Title Loans in Gardena. Go ahead and send in your request today!
Near Locations