Montana Capital Car Title Loans in Compton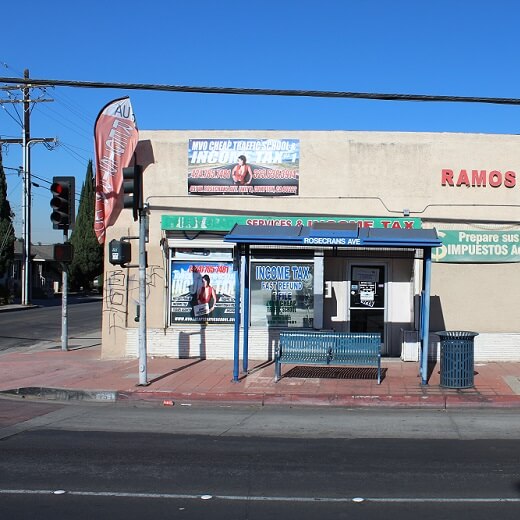 What Our Clients Say
I had no issues getting my secured loans for bad credit, the rates were very competitive, and there was no fee. You guys are great!Thank you so much!
Very helpful for getting me the loan. Never a bad experience. And if you have a personal issue, they make it easy for you.
Jensen Lilah
20:16 30 Jun 21
I'm so thankful for this place they are helping me get a loan and some of the nicest people I came in contact with. Thank you and keep up the good work.
Oliver Emmy
15:46 30 Jun 21
Thank you for your exceptional customer service and for explaining all the little details in a way the customer can understand. They all do an outstanding job and are quick to help you get your loan. 👍
anne figueroa
20:30 09 Jun 21
This was an easy and hassle free loan process because of the friendly and professional staff. I highly recommend them... Really their service is best!!!
candice cain
19:04 09 Jun 21
If you ever need a MCCT loan these are your people. Professional, honest, fast. It's not surprising they have so many customers around here they're just a level above others. 👍
Kulas Elaine
14:16 08 Jun 21
It was easy dealing with Montana Car title loans and I would recommend them if you need some extra cash and have bad credit. getting a title loan with this company is very easy!!! 👍
Bins Toccara
13:56 08 Jun 21
Montana CTL in Shawnee made it an easy refining. No hurdles no roadblocks just a good transaction. Grab the great rates and go home. You won't regret contacting them! This is the best title cash near me!!!
Johnathan Gertrude
13:51 08 Jun 21
Just follow Montana Capital's lead and they will get you to the finish line with some extra cash in your hands!
Cathy J. Jantzen
11:00 08 Feb 21
This is a great place to get a quick title loan without much hassles. It's all very personable which is their best quality over other companies in my opinion.
Daniel Harrison
07:08 27 Oct 20
Cc Anderson
01:00 18 Sep 19
Sutavut Gopal
18:26 17 Sep 19
Kiara, hope i spelled that right, and Rosie were very helpful, nice and efficient.
Paula Trujillo
21:47 24 Mar 18
About This Location
MVO Cheap Traffic School & Income Tax provides registration services for Montana Capital Car Title Loans customers. The store is located at 451 W Rosecrans Ave, near the intersection with N Aranbe Ave. If you live in Compton and in need of registration services, stop by MVO Cheap Traffic School & Income Tax that works with Montana Capital Car Title Loans in Compton. MVO Cheap Traffic School & Income Tax provides our clients with unmatched customer service. Montana Capital Car Title Loans does not issue loans at this location.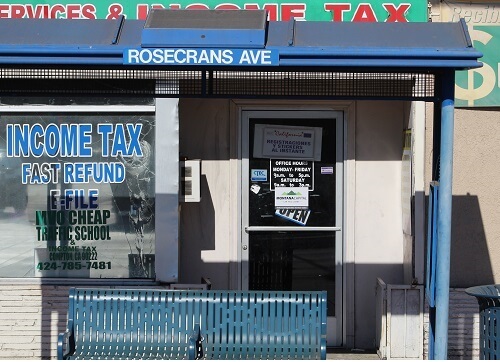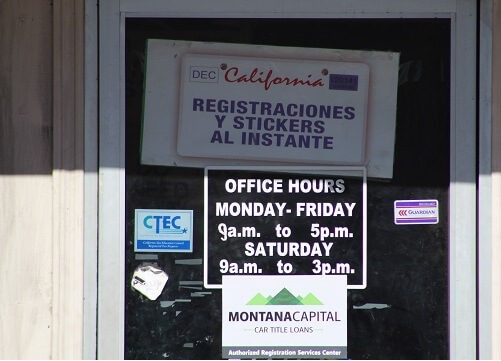 Compton - Hub City in California
Situated in the southern region of Los Angeles County, Compton, California is one of the county's oldest cities. In 1888 it was incorporated and is referred to as "Hub City" because it's so central to Los Angeles County. With relatively young residents, the average age is around 25 years old, as opposed to 35 years old in the rest of the country. Compton has recently been called an "Entrepreneurial Hot Spot" and is recommended as one of the better places in the nation to begin and grow a successful business. Out of 88 cities in the Los Angeles County area, Compton received a rank of Number Two for business.
Making it in Compton
That's quite an honor for a small city like Compton to be known as a great place to begin a business. If you are thinking of starting your own company but are lacking money, we might be able to help you if you own your own car. Actually, if you need money for any reason you can contact us for a cash loan. It doesn't have to be to begin a business. You can use the personal loan for anything you need. Our loans begin at $2,600 and can go higher, depending on your personal situation and you vehicle. Turn in your request to Montana Capital Car Title Loans in Compton.
Car Title Loans
Once we see what kind of car you own we can determine your eligibility for a car title loan. We will use the value of your car (if it's worth enough money) as security for a quick cash loan. Besides the value of your car, you need to be able to meet our credit standards and assure us that you'll be able to repay the loan. If all pans out, one of the workers at Montana Capital Car Title Loans in Compton will contact you to continue the loan process.
Keep Driving
If you are pre-approved for a quick auto title loan from Montana Capital Car Title Loans in Compton, you don't need to hand over your car. We know it's important for you to keep driving to work, school errands or wherever you need to go. Rather than taking possession of your vehicle, we can use its value as collateral only by putting our name on the car title.
Don't hesitate – we're waiting to hear from you!
Near Locations