Montana Capital Car Title Loans in Pico Rivera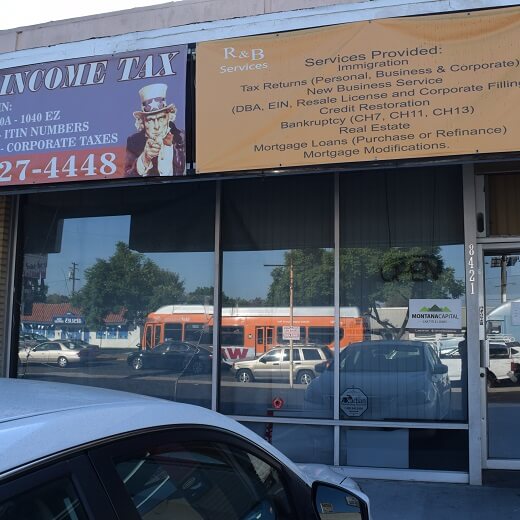 What Our Clients Say
We are thrilled to have chosen them to apply for a cash loans for bad credit and are impressed by their professionalism. Definitely glad we chose them. They have a team of very polite and supportive staff.
Myra Ramirez
05:41 27 Oct 21
We worked with Montana CTL after I was referred by a friend to them. Montana CTL were extremely helpful and efficient. They explained and clarified the details of the transaction and were always responsive. This is best company who need poor credit loans.
Leonard Greer
11:30 08 Jun 21
Everyone at Montana CTL were great to work with! Could not have been a smoother process overall. Best place to get online pay day loans.
Perla Ayden
16:25 05 Jun 21
I worked with Montana CTL a few times now and they were fantastic! Whether it was the quick response or the informative website which helped me understand these loans better.. Everything was great!
Pedro Rohan
12:50 15 Mar 21
A great big Thank you to Montana Capital Car Title Loans for getting our auto loan processed in record time!! Highly advise to contact Montana Capital!!
Malcolm Anderson
12:59 12 Feb 21
I would like to say that I have it together and never get behind on my bills, but that wouldn't be exactly true. The real truth is that if I get behind I apply for title loans. That's how I get the money to keep my bills paid up.
Richard Phinney
08:06 18 Feb 20
Monica Delgado
18:57 18 Apr 19
Jonathon was very helpful and will stay with you through the process. easy to contact. straightforward.
Troy Traskal
02:14 30 Mar 19
Jonathan was extremely helpful and patient with me. Guided me from beginning to end and assured me that I was in good hands.
Briana Baltodano
01:30 30 Mar 19
Very fast an polite individual thanks Jonathan
Mark Milton
23:35 29 Mar 19
Very fast an polite individual thanks Jonathan
Mark Milton
23:35 29 Mar 19
LOOK FOR JONATHAN GUYS! HE WILL ASSIST YOU WITH ALL YOUR LOAN NEEDS! I GOT APPROVED IN EXACTLY MINUTES! AGAIN, LOOK FOR JONATHAN! 😉
ARNEL JAMIN DE LEON
23:02 27 Mar 19
nalisha taylor
00:37 21 Dec 18
Carolyn Flowers
09:30 18 Dec 18
Major Blue
10:41 30 Dec 17
I have had multiple car title loans with Montana capital and each time I have been more than satisfied. Bianca helped me this last time and she was amazing.
Courtney Brown
18:49 19 Jun 17
About This Location
The Rosemead Blvd Montana Capital Car Title Loans in Pico Rivera Branch has been providing the residents of Pico Rivera with car title loans since June 7th 2017. We rented a place in R&B Income Tax store. The store is located at 8421 Rosemead Blvd. between Terradell Street and Telegraph Rd. If you live Pico Rivera and in need of quick cash, call us to set an appointment at the 8421 Rosemead Blvd. Montana Capital Car Title Loans in Pico Rivera branch. We are obligated to provide all our customers with unmatched customer service.
* This location moved to 1234 N Santa Fe Ave Suite 118 Vista, CA 92083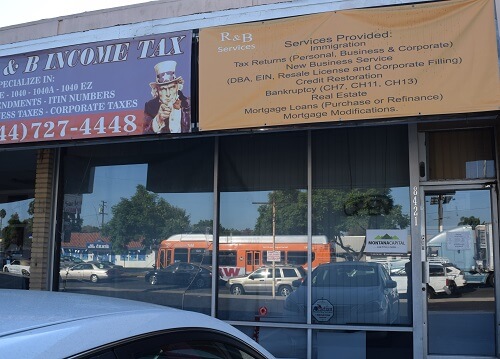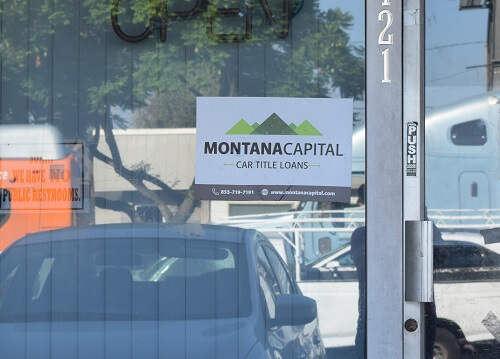 About Pico Rivera
In 1958, the two unincorporated communities of Pico and Rivera merged into one city called Pico Rivera. Lying below the Whittier Narrows, Pico Rivera is one of the "Gateway Cities." What started out as agricultural communities ended up being residential and industrial after the end of WWII.
The city is now home to the Pico Rivera Sports arena, which hosts both sports events and concerts. There are nine playgrounds and parks scattered throughout and public recreational facilities spread throughout 120 acres. In addition, there are 18 sports fields, four community centers, a golf course, two gyms a skating park and aquatic centers.
Providing a Financial Aid
If you live in Pico Rivera, you can apply for a quick cash loan from Montana Capital Car Title Loans. Our auto title loans are available for all credit applicants, so even if you have bad credit you can still apply for a secured loan.
The pink slip loan pre-approval process is very fast, usually lasting no more than a couple of minutes. Want to know more about our car title loans in Pico Rivera? Just call us or fill in the online form on this page and one of our representatives will contact you as soon as possible.
Cash for Cars in Pico Rivera
If you need some quick cash and you own a car, it will be worth your while to consider car title loans. At Montana Capital Car Title Loans in Pico Rivera we loan people just like you who are in difficult financial positions money to use for any need.
To find out if you can qualify for auto title loans, just take a minute to fill in the contact form at the bottom of this page. Be sure to send us your personal details as well as the information regarding a car that is in your name. We will check the value of your car to see if it is high enough. We will also need to confirm that you will be able to make the payments on the loan. If you fit into our credit criteria, we will contact you to proceed with your auto equity loan application process.
Keep Driving Your Car
Even if you do fit the requirements for Montana Capital Car Title Loans in Pico Rivera, and your application for a title loan is approved, you still get to keep your car. You can pay the loan back in convenient monthly installments and drive your car whenever you need to at the same time. We only use your car title as security for a loan beginning at $2,600.
Near Locations