Montana Capital Car Title Loans in Banning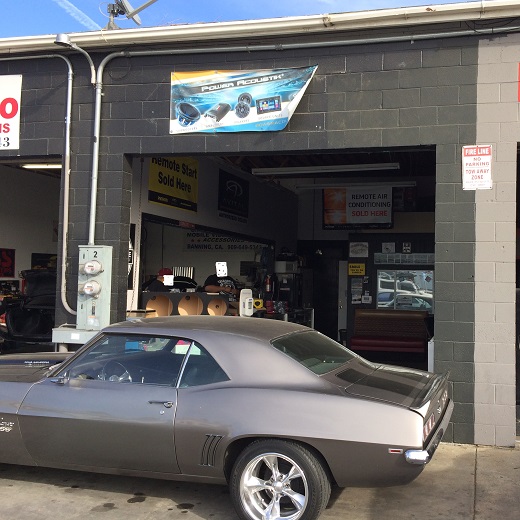 What Our Clients Say
Their rates are very competitive and the fees are reasonable. Thanks for the title loans in my area!
Robert F. Hershberger
09:58 11 Oct 21
It was a pleasant experience with a very comfortable atmosphere. I got my loan quickly. I recommend it to anyone who needs financial assistance during tough times.
Sanai Korbin
05:30 05 Jun 21
Great place! My agent is wonderful and was super helpful during the entire process. Would definitely recommend them for very bad credit loans.✌👍
Erma Stevens
20:32 28 May 21
Honestly, my agent is the sweetest and I couldn't have asked for more. He made my instant loans process so smooth. I highly recommend!👍👍
Tasha Vargas
15:35 28 May 21
It's such a relief when you need a loan and you are able to be helped out so immediately as is done with Montana Capital. They are great...
Moshe Heath
21:12 09 Mar 21
The people at Montana Capital are consummate professional from A to Z, and graciously helped me throughout my loan application and process.
Linda H. Conner
09:32 14 Feb 21
I will recommend this lender to anyone looking for car title loans in Banning. They are honest, FAIR, and extremely friendly. Great company.
Doris Real
07:30 20 Dec 20
"I thought getting a loan in Banning would be difficult but I called Montana and the whole process was done with my phone. The customer service representatives walked me through the process and I got the money in about an hour. They were great!"
Mcneill Vanwormer
04:35 22 Jun 20
I needed money but I was afraid if I applied for title loans that I'd have to give up my car. It turns out they only needed my car title. It was a win-win for me. They gave me money and I kept my car.
Arlie k parker
11:47 31 Jan 20
With car title loans, who needs a bank? I just got money from a car title loan for the first time ever, and I am still smiling at the experience. Nice people, easy process and quick money!
John Tilton
13:01 21 Nov 19
Bryan was very helpful in getting me the title loan was helpful and quick and worked with me since I'm a truck driver so only could talk when parked for the day. So thank you for the help
michael harris
04:05 05 Jan 19
Nic Johnson
21:45 05 May 18
About This Location
Hi Tech Car Audio provides GPS installation and removal services for Montana Capital Car Title Loans customers. The store is located at 4097 W Ramsey St, near the intersection with Omar St. If you live in Banning and in need of installation or removal of GPS device, stop by Hi Tech Car Audio that works with Montana Capital Car Title Loans in Banning. Hi Tech Car Audio provides our clients with unmatched customer service. Montana Capital Car Title Loans does not issue loans at this location.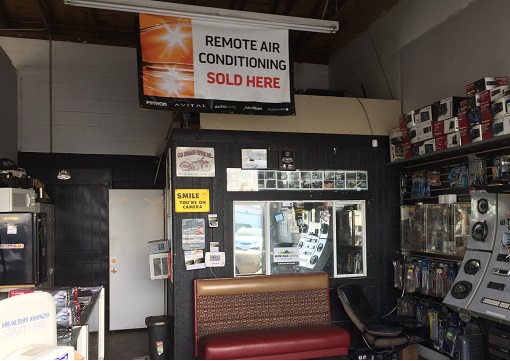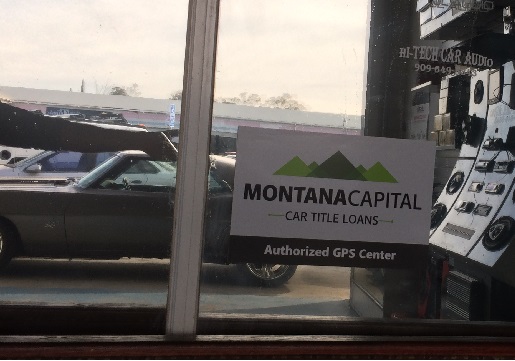 Banning, California - Proud History, Prosperous Tomorrow
At the time of the Colorado River Gold Rush, the Bradshaw Trail passed through the area now known as Banning, California. In 1862, it was a wagon trail that lead to the boomtown gold regions of the Arizona Territory. The station that served the stagecoach lines along this road was called Gilman's Ranch. This brought many new people into th area. The settlement at one time was called Moore City, after Ransom B. Moore, who had a big cattle ranch. But when the region was incorporated in 1913, it was under the name of Banning. From the 1880's until the 1980s, it was the biggest city in the area stretching from the Colorado River to the Redlands.
Prospering in Banning
At one time, you could call the residents of Banning, California prosperous. But is it still true today? Does everyone who makes their home in Banning have enough money to pay for day to day expenses, bills that are due monthly or for emergencies that arise? Unfortunately, there are people who are struggling to get by, through no fault of their own. Whether it is from a short period of unemployment, the salary delay caused by changing jobs or just some hard times, there are people that need a little cash to keep their head up and keep going. In those types of situations, car title loans can be a welcome source of cash. Car title loans are personal loans against the value of your car. The main stipulations are that you must own a car with adequate value and have the ability to repay. If this sounds good to you, send an application to us. At Montana Capital Car Title Loans in Banning, we're waiting to see how we can help you.
Cash Loans
Car title loans from Montana Capital Car Title Loans in Banning start at $2,600 and can be even more if your car is especially valuable. After we check that your auto has enough value, that you can pay back the loan and that you fit into our credit expectations, we'll contact you to go on with the application process. Since we base our loans on how much your car is worth, your credit status is less important to us. Anyone who owns a car can apply for quick cash relief.
Get money and keep driving your car!
Near Locations