Montana Capital Car Title Loans in Hemet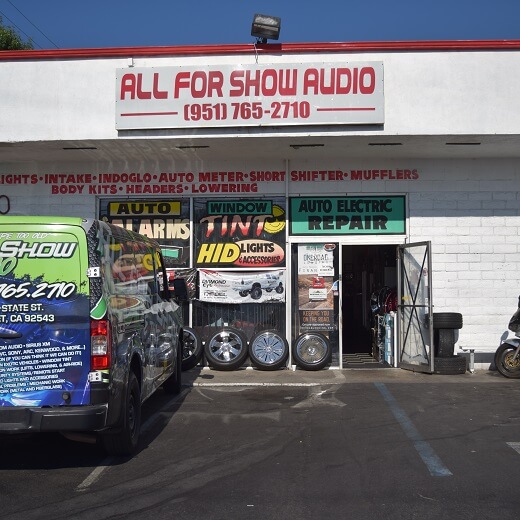 What Our Clients Say
Very fast response and helpful information provided. I recommend anyone who needs a fast loans advance to contact Montana.
Great place to get a loan. They give the small personal loans for bad credit. Very easy to work with. By far the best lender in the area.
Zhang Bass
18:50 05 Jun 21
Fantastic, thorough, and seamless process. I was surprised at how quickly it all just went by. Got the money in my hand and ready to go! Thank you!!!!
Kirby Colligan
06:03 09 Mar 21
This is a high quality loan lender. Process was easy and quick. And they have great communication and constant updates about the application and where it's at.
John Matthews
01:27 13 Feb 21
"Just finished getting my loan with Montana capital. I live in Hemet I was really surprised how fast and clear it went over the phone. They really helped me out during a short financial difficulty."
Frank Morrison
04:22 30 Jun 20
I needed to figure out how to get some quick cash so I called Montana Capital Car Title Loans in Hemet. Turns out I was able to get title loans without income.
Maira Paine
05:07 11 Feb 20
Helpful!!!! Had a bind they got me out spoke to Daniel about another issue and he helped my out again!! Would recommend if you really need cash
I worked with Kiara on my loan with Montana Capital and she made the process very quick and easy from start to finish by setting up an appointment for me and guiding me through everything. My loan was completed very easily --- I was in and out in a flash with repayable terms!
Marina Morse
03:34 30 Jan 18
Marcos Ulloa
01:00 30 Jan 18
Michael Juarez
19:57 29 Jan 18
Bianca was very reassuring and helpful. The process was easy and efficient. I would recommend them to friends and family.
C Schneider
19:55 08 Aug 17
About This Location
All For Show Audio provides GPS installation and removal services for Montana Capital Car Title Loans customers. The store is located at 280 N State St. If you live in Hemet and in need of installation or removal of GPS device, stop by All For Show Audio that works with Montana Capital Car Title Loans in Hemet. All For Show Audio provides our clients with unmatched customer service. Montana Capital Car Title Loans does not issue loans at this location.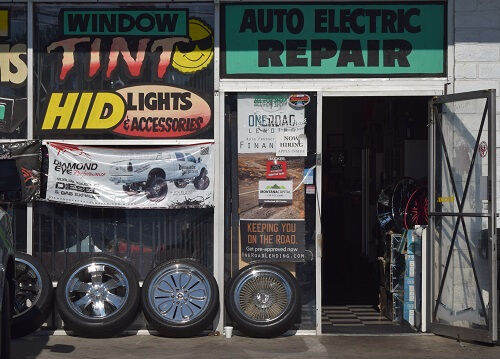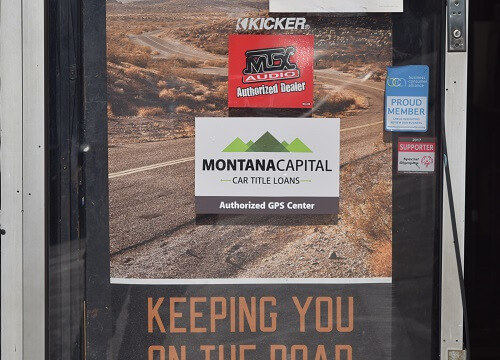 About Hemet
Hemet, California covers roughly half of the San Jacinto Valley, which is in Riverside County. Even before Riverside County existed, Lake Hemet was formed. With a beautiful lake gracing the rolling hills, the city began to grow and agriculture bloomed. But the city might be best known for The Ramona Pageant, which is the official outdoor play of California. It began back in 1923 and is known across the US as being the longest running venue for outdoor plays. Besides that, it was put on the list of Tree City USA for its conservation of the surrounding local forest.
Extra Cash
It's a pretty common thing to run low on money from time to time – it can happen to anyone. But if you're caught in that boat, you're surely looking for a way out. Montana Capital Car Title Loans in Hemet is one way to get extra cash in your pocket. If you own your own car, you can apply today for a car title loan. These loans begin at $2,600 and go higher, depending on the value of your car and your ability to pay. If you meet our credit criteria, you could have the money you need to pay your old debts, go on a vacation or cover some extra expenses this month.
Send in Your Request
There's a simple request form at the bottom of this page that you can fill out with information about yourself and the car that you own. Send it in to Montana Capital Car Title Loans in Hemet and one of our agents will go over it during work hours. We'll find out the value of your vehicle, confirm that the car title is in your name and determine if you can repay the loan. If you meet our credit criteria, then we will contact you to go on to the next step of pre-qualifying for a car title loan.
All Credit Types Welcome to Apply
Do you have a great credit status, or is it not so good? Whatever it is, you can still go ahead and apply for Montana Capital Car Title Loans in Hemet. That's because what we will really check is if you meet our credit specifications. If your car has sufficient value and if you can pay the loan back then you might be able to get a title loan even with a bad credit score.
All credit types can apply for cash today!
Near Locations