Montana Capital Car Title Loans in Moreno Valley, CA 92553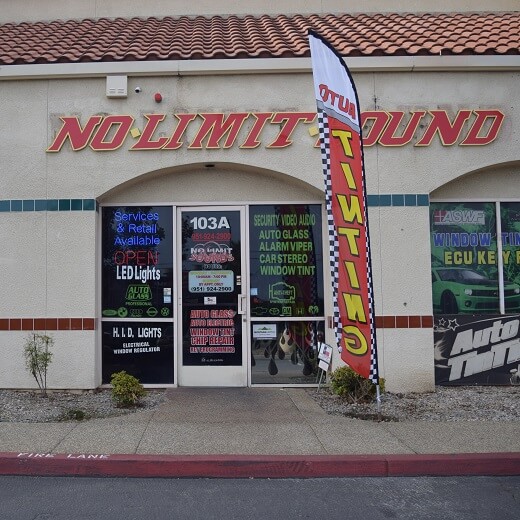 What Our Clients Say
It only took me a few minutes to send in my application. Really a quick and easy platform for bad credit loans
Joseph Borja
06:25 13 Jun 21
If you are looking for car title loan near Moreno Valley then go for this company. They are superb!!!
Roselyn Rinehart
22:46 10 Jun 21
Their customer service is outstanding!!!!! They treat you like family when you come to their office. In addition to making you feel welcome, they go out of their way to ensure you are also taken care of and meet your loan needs! I surely recommend Montana if you want payday loan.
Fay Howard
09:39 08 Jun 21
Everyone here is very professional and helpful. Highly recommend this company for best car title loans.
Carty Whitefield
18:17 01 Jun 21
Great experience having Montana CTL as our loan lender. They are courteous, worked well with us, and helped in every way to secure and complete the loan process.
Selena Branden
06:56 30 Apr 21
This is a really painless process that can be completed fast. They do loans right and are such experts seriously... Thank you for all you've done for me!!
Sarah Robertson
00:58 13 Mar 21
This is my second title loan. I worked with Montana Capital CTL both times and both times have been positive. I would recommend them to anyone.
Gusseppe Kirwan
18:36 12 Feb 21
I am writing this review in order to recommend Montana Capital for title loans in Moreno Valley. I am a satisfied customer and will use their services again if needed.
Even though I really love my daughter and I'm pleased for her that she's engaged, she's making plans for a wedding that is way out of what I can afford. I think the best thing is to let her plan the wedding of her dreams and then I'll take out a title loan to pay for it.
Julieanna E Inessa
06:29 14 Feb 20
Very helpful and I was able to answer any questions I had and didn't hesitate to answer them . And I thank him for that . He was also very polite and courteous ball on the phone
John Mcnemar
22:42 04 Mar 19
Ramon Jr. Salcedo
23:32 13 Jan 18
Ronald Redmond
23:41 12 Aug 17
About This Location
No Limit Sounds and Auto Glass provides GPS installation and removal services for Montana Capital Car Title Loans customers. The store is located at 24320 Sunnymead Blvd Suite 103A. If you live in Moreno Valley and in need of installation or removal of GPS device, stop by No Limit Sounds and Auto Glass that works with Montana Capital Car Title Loans in Moreno Valley. No Limit Sounds and Auto Glass provides our clients with unmatched customer service. Montana Capital Car Title Loans does not issue loans at this location.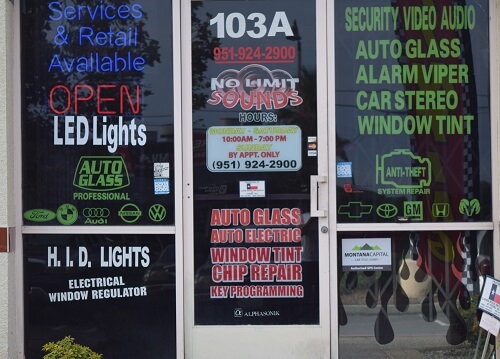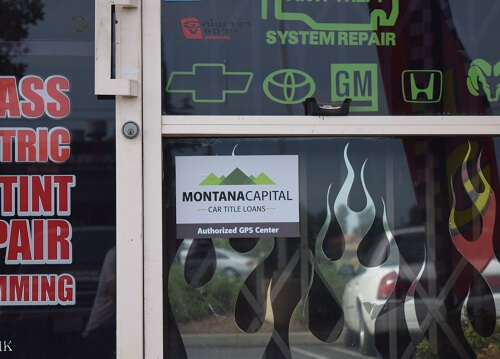 About Moreno Valley
The city of Moreno Valley, California is named after a Mr. Frank E. Brown, who owned the Frank E. Brown Bear Valley Land and Water Company. His company supplied water to the farmers arriving in the area that we know today as the Moreno Valley. The word for Brown in Spanish is moreno, and this is where the name came from. When a court battle ended in the loss of water service to the valley, most of the inhabitants fled the area. It was only in 1918 that the Moreno Valley was populated again. This was after the US Army built an airfield in the area for the training of fighter pilots.
Money Challenges in Moreno Valley
Moreno Valley residents are fortunate to enjoy all that Southern California has to offer. With enough money in your pocket, life in California can be very good. But if you don't have enough money to pay your bills, get out of debt, make important purchases or cover expenses, then it can be somewhat rough. Montana Capital Car Title Loans in Moreno Valley has helped Moreno Valley residents get back on their feet with quick cash loans. These are title loans that are secured by the car that you own.
Applying for a Car Title Loan
To find out if you are eligible for a car title loan, send in your completed request form to Montana Capital Car Title Loans in Moreno Valley. You can easily find it further down on this page. Fill in your personal details and complete the questions about the type of car that you own. With this information, we can evaluate your vehicle to see how much it is worth in today's market. If your car has sufficient value, if we can confirm your ability to pay the loan back in monthly payments and if you meet our credit criteria, then one of our representatives in Montana Capital Car Title Loans will contact you to continue the loan application process.
Who Can Apply
If you have a bad credit history, that shouldn't keep you from applying for quick cash from Montana Capital Car Title Loans in Moreno Valley. We are more concerned about you meeting our credit requirements than about your credit history. If you are pre-approved, we will put our name on your car title and process a car title loan in an amount beginning at $2,600.
Don't wait another minute – contact us today!
Near Locations