Montana Capital Car Title Loans in Moreno Valley 92553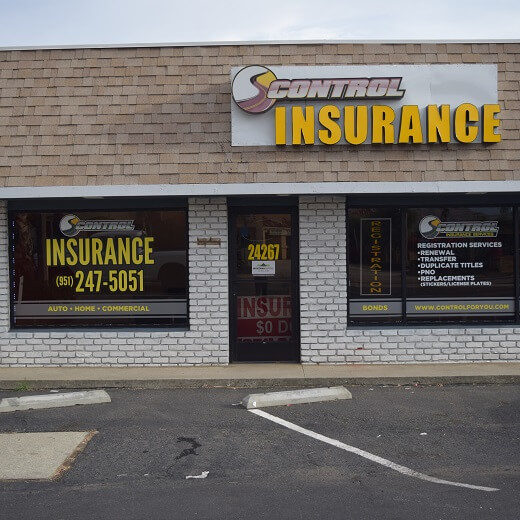 What Our Clients Say
The customer service I received throughout the best title loans process was excellent, and everyone was friendly and helpful throughout.
MICHAEL PAUL
05:21 19 Oct 21
Those in need of instant loans bad credit can turn to it for a one-stop solution. This saves time and effort that would have been consumed when visiting several lenders. They are the ones you should turn to.
finley hailey
07:00 03 Jun 21
If you need an emergency loan these are your people! They are quick and efficient, you will love it!!
francis lee
21:08 26 May 21
I have tried other companies but none compare to Variety loans! They are a huge help when you need to borrow some cash for whatever needs. I love getting the process done online
edward joseph
21:06 26 May 21
We recently had the pleasure of working with this company on our first ever loan! It was great and allowed us to buy a car that we desperately needed. Thank you!!
Mauricio Robert
16:03 12 Mar 21
Thank you Montana Capital Car Title Loans!! I want to give a special shout out and a huge thank you to the ladies that helped me out during the loan!!! You ladies are on fire!!
Sheilans Pressley
02:55 13 Feb 21
My friend did not pay the money she borrowed from me. It was supposed to be the payment for my electricity bill. So I went to Montana Capital Car Title Loans Moreno Valley to process a quick title loan.
Phil Hicks
12:15 05 Mar 20
After I got a pay off title loan and paid all my bills, I felt like a new person. I was finally able to start over with a clean slate.
Pamela Graham
04:44 20 Feb 20
Received really good service from jonathan , he walked us through the whole process . Kept it quick and simple .
GRUPOVIP VIDEOS OFICIALES
22:17 24 Apr 19
Colvin Arnold
22:13 24 Apr 19
Colvin Arnold
22:13 24 Apr 19
Jonathan was so fantastic, professional and so patient with me. His communication skills are on point! If any one has questions or is looking into car title loans Jonathan is your guy! Thank you, Jonathan.
Alheli Hocker
00:38 24 Apr 19
Griselda Arellano
11:36 29 May 18
Kiara was great with helping me to get the loan I need. She did everything she can to make the process quick. Awesome lady with awesome service. Thanks again for the quick and easy process! You rock!!
jim salgado
23:58 23 Apr 18
About This Location
The Sunnymead Blvd Montana Capital Car Title Loans in Moreno Valley Branch has been providing residents of Moreno Valley with title loans since May 2019 . Our office is located at 24267 Sunnymead Blvd near the "Espinoza's Automotive" between Indian St and Heacock St. If you live in Moreno Valley and in need of quick cash, stop by the Sunnymead Blvd Montana Capital Car Title Loans in Moreno Valley Branch. We are providing all our customers with unsurpassed customer service.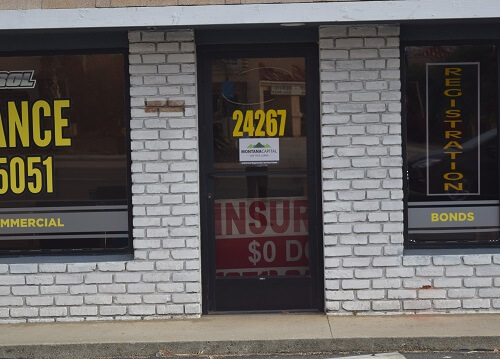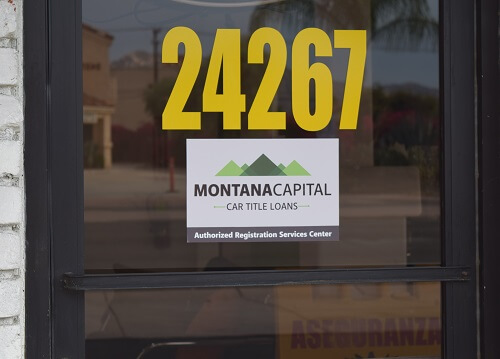 About Moreno Valley
Today's residents in Moreno Valley, California number about 200,000. The city itself is 51.5 square miles. Since the recession that took place in 2000, the city has come back with a brand-new wave of development. Besides a new train link that has been installed to the south of the city, there are plans to build a freeway of four lanes. In the recent years, there have been more business parks, corporate offices and industrial regions springing up, but city residents are mostly looking forward to bringing the minor league baseball, of the California League to Moreno Valley.
Getting By in Moreno Valley
It's really good for everyone that the city of Moreno Valley, California is experiencing an economic comeback. With the new business parks and industry, that should mean everyone can find a good job, but if you're stuck between paychecks it can be hard to make ends meet. And once you get a little behind on bills, well don't you know that it can be hard to catch up again. Instead of getting behind, reach out to Montana Capital Car Title Loans in Moreno Valley. We have experience helping folks just like you get through a financially rough spot.
How To Apply
The way to apply for some quick cash from Montana Capital Car Title Loans in Moreno Valley is to send in the form at the bottom detailing out the type of car you own and its condition. When we get that information in Montana Capital Car Title Loans in Moreno Valley, we'll get the ball rolling by finding out exactly how much your vehicle is worth. If the value is high enough, if your situation fits into our credit requirements and if you can confirm your ability to pay, then one of our agents will contact you to set up a meeting.
Poor Credit Applicants Can Apply
We're not a bank, so we will not turn you away if you have a bad credit history. No matter what your credit rating is, you can still apply for quick cash from Montana Capital Car Title Loans in Moreno Valley. We will review your details to see if you meet our credit criteria and determine if we can approve your request. If approved, we'll put our name on your car title as a lien holder. You can still keep your car though.
Contact Montana Capital Car Title Loans in Moreno Valley today!
Near Locations