Montana Capital Car Title Loans in Moreno Valley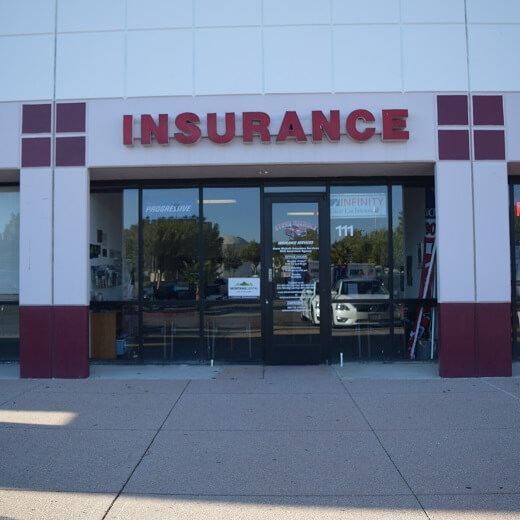 What Our Clients Say
Thank you for your fast response to my installment loan application & easy going manner. I will definitely be back for more loans. Thanks you so much!!
Billie Dunn
11:39 28 Oct 21
The monthly installment loan for bad credit process from start to finish has been seamless even when I have run into problems. Very professional and helpful.
Carleigh Deon
17:39 29 Jun 21
There were some obstacles out of their control (my own issues), but they worked through them regardless and kept me updated throughout the whole process. In the end I was approved and got the cash same day! I would highly recommend Montana to anyone!
stuart cunnin
16:26 03 Jun 21
These guys helped me out after my bank rejected me due to my low credit. They literally saved me and I am forever grateful for their help and kind service!
A Google User
22:47 26 May 21
You can't beat the service you receive at Montana CTL. They save you time, money, and lots of headaches with their seamless process that is really the best I've experienced.
Eric Walker
17:59 15 Mar 21
This was my second round with you guys and I am now a loyal customer and will refer people who need title loans to you guys!
Georgette Courtois
09:35 12 Feb 21
"Best title loans company is Montana! It's my third loan with Montana they are the nicest people. If you're looking for a loan in Moreno Valley don't call any other company."
Mikylee Wanda
04:50 22 Jun 20
I don't know why I waited so long to apply for a bad credit loan from Montana Capital Title Loans in Moreno Valley. I guess I was afraid I'd be turned down.
Allan x davis
11:57 31 Jan 20
I was in really bad shape with money problems. I don't want to go into the details, but if I didn't get money fast, my goose would be cooked, so to speak. Good thing my bike is expensive. It didn't take me long to get the money I needed when I sent in a request for motorcycle title loans. All done. Went good.
I've needed personal loans a few times throughout the years, but through experience I found out that the best ones or those you can get online.
Hilary Redd
10:55 25 Dec 19
I prefer to get loans that use my car as collateral. That way, I can still keep my car and drive it, but I get the money faster and easier than other ways of getting money.
Gerald McGregor
13:07 21 Nov 19
Kiara had great and very fast service with quick updates. I was very pleased with the services that I recieved today!
Binh John Nguyen
01:27 09 Jan 19
Kiara is amazing. So easy to work with. Quick and efficient and helped every step of the way.
Brandi Parker
19:59 08 Jan 19
Amazing customer service... Thank you Kiara
Marlene contreras
16:01 08 Jan 19
was very nice and helpful..
camille duncan
23:17 09 Oct 17
very helpful and nice , helped me with a rewards loan.
Alyssa Hardin
19:57 19 Sep 17
Awesome place to get a title loan. My experience was easy and very nice people . Kiara was very professional and knowledgeable.
Troy Banks
18:32 19 Sep 17
Great customer service and made everything very easy and stress free. Recommend their services 100%!! Thank you so much!!
nestor ramirez
22:44 22 Mar 16
Very good service and very competitive rates. The staff was friendly and knowledgeable.Check them out!
Juan Garcia Valenzuela
19:56 27 Jan 16
The staff here are AMAZING!! I came in and they helped me with everything, I couldn't recommend them more. It was a fast and easy process - it's never any easy decision to get a title loan but if you absolutely have to, like I did, then I couldn't advise you to do it here any more!!!
Excellent customer service. Very professional staff. I'm very happy with the services provided.
David Perez
00:00 25 Aug 15
About This Location
The Elsworth Street Montana Capital Car Title Loans in Moreno Valley Branch has been providing the residents of Moreno Valley with car title loans since June 7th 2017. We rent a space inside the store of Steven Nichols Insurance Services. The store is located at 14420 Elsworth St Suite 111 between Goldencrest Drive and Cactus Avenue. If you live in Moreno Valley and in need of quick cash, stop by the Elsworth Street Montana Capital Car Title Loans in Moreno Valley Branch. We are providing all our customers with unsurpassed customer service.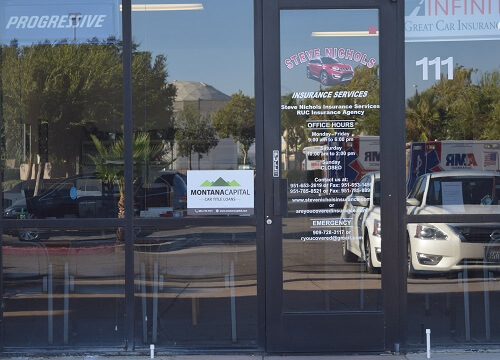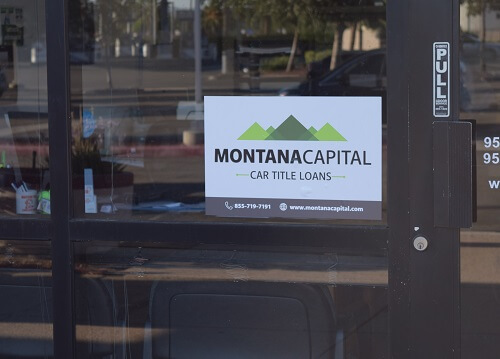 About Moreno Valley
Moreno Valley CA, belongs to the metropolitan area of San Bernardino-Riverside. Only in the 1980s until the 2000s it became the 2nd largest city located in Riverside County. Prehistoric archaeological finds conclude that there were an abundance of milling stations, where chaparral seed was dominant. Rock art, with pictographs and petroglyphs were also found. Americans began to inhabit the area in 1850, when California was admitted as a state into the US. After that time, farmers began to appear and settle the land. In 1918, the area was revived when March Field was constructed as an expansion relevant to WWI. Although it was only used for the training of pilots, it was expanded in 1927 to become a full Air Force base
Use Your Car as Security
It can be really frustrating to wander through the shops in Moreno Valley if you're between paychecks. But don't resort to using expensive credit cards for your new purchases. Instead, use your car as security for a car title loan. Send in your online application to Montana Capital Car Title Loans in Moreno Valley. If you can prove the ability to repay the loan, you might be qualified one. These car title loans are simple to apply for and bad credit applicants are welcome.
Apply for an Auto Title Loan
No matter what your current situation is, if you own a car then you can apply online to Montana Capital Car Title Loans in Moreno Valley. If you have a computer at home then go online right now, no matter what time it is, and fill out the online application. We need to know your basic information for identity purposes, but pay special attention to the questions about your car. We approve auto equity loans application based on our credit criteria, which include your ability to pay the loan and your car's value. Apply today for secured loans in Moreno Valley, CA.
Car Title for Cash
Send in your car title loan application online. During our regular office hours, one of our staff members will go over your application and let you know if we can help you with an auto title loan. If you are approved, we will process the cash as quickly as possible so that you don't need to wait long. Our minimum pink slip loans amount are $2,600 and can be used for any purpose whatsoever.
We have a staff waiting to hear from you! Contact us and let's see how we can help you with a cash loan.
Nearest Locations