Montana Capital Car Title Loans in Riverside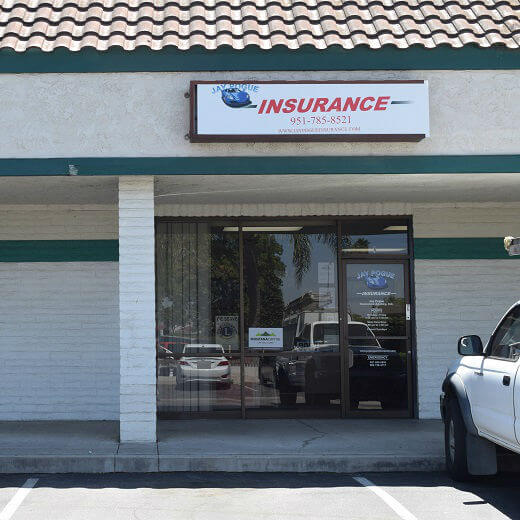 What Our Clients Say
Great customer service. The team was extremely helpful throughout the online installment loans process. I would highly recommend them to anyone. Great loan rates and overall A-grade service.
Ada Fedorczyk
10:04 13 Oct 21
I worked closely with Montana Capital Car Title Loans on my bad credit loans with monthly payments and am extremely pleased with the results. Surely, I'll be able to repay you soon.
Mylee Hope
16:36 28 Jun 21
In these trying times of economic hardship, there's been a serious drop in turnovers for every organization in the world. Small and large businesses alike however an entrepreneur like me can't keep taking such financial hits, it's the recipe for bankruptcy coupled with the mortgages and the debt piling up. its a scary proposition but I thank my stars for finding these guys. Never have I received such a swift response and even quicker service. I ran out of banks to apply for such loans but Montana capital ensured I get the requisite cash with a great revolving credit to help me stay afloat and keep our heads above water. Definitely recommend to all my fellow businessmen around!
Monique Sparks
04:31 26 May 21
Efficient, thorough, professional... The service here is really great... Listen to recommendations and give them a try!
Peter Payne
07:32 05 Mar 21
The information was clear, the guidance was direct and brought a sense of calm to me even though I was super stressed about getting the loan. Thank you!
Jensi Mindai
14:33 09 Feb 21
I'm looking at getting a place in Riverside. Rent can be expensive, so I took a loan from Montana Capital Car Title Loans to give me a head start.
Stewart Lewis
10:43 05 Mar 20
I had gotten loans through my credit union before but never online. It was a lot faster than anything I'd ever done before. I got the money the same day that I applied.
Chong Ralston
12:52 17 Feb 20
Customer service representative (Brian) was very helpful and explained every step of the process. If I had any questions or concerns he was happy to assist, explain and make sure I understood every detail before moving foward. Thanks.
Ulysses Rochin
02:25 19 May 19
Thanks Bryan for helping out today great customer service 👍
Hector Marin
21:04 18 May 19
David Carrasco
00:41 17 May 19
Rachel Berry
02:49 16 May 19
Louise Kafoa
00:22 11 May 19
After speakin to brian and going in too the office nearest me everything went fast and smooth and had the money in a couple hours great costumer service and they dont waste time
After speakin to brian and going in too the office nearest me everything went fast and smooth and had the money in a couple hours great costumer service and they dont waste time
Alicia Ramírez
02:28 17 Jan 19
Ramon Jr. Salcedo
20:57 13 Jan 18
alex aguilar
20:58 12 Jan 18
Great customer service. Negotiated with me no problem and got me approved for what i needed in a hurry. Great company and staff are awesome..
gregory santos
20:57 24 Apr 17
About This Location
The Pegasus Drive Montana Capital Car Title Loans in Riverside, Branch has been providing the residents of Riverside with car title loans since June 7th 2017. We rent a space inside the store of Jay Pogue Insurance Agency, INC. The store is located at 6200 Pegasus Drive, Suite #1 right off Arlington Avenue. If you live in Riverside and in need of quick cash, call us to schedule appointment at the Pegasus Drive Montana Capital Car Title Loans in Riverside branch. We provide all our customers with supreme customer service.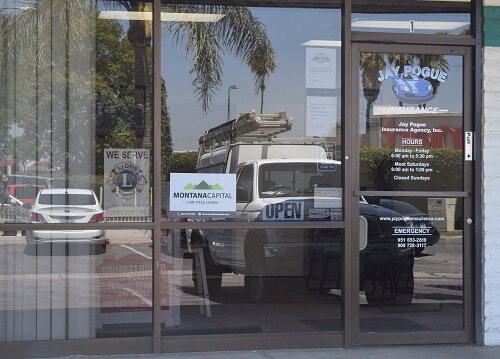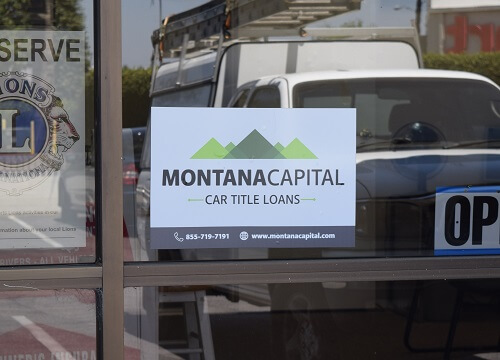 Online Car Title Loans
Car title loans are secured loans on personally owned vehicles using the unexpired equity to provide sufficient collateral. Anyone can apply for a loan regardless of their credit history because when applying for car title loans in Riverside we don't determined your eligibility only on your credit history. If you qualify for a loan you can get any amount from $2600 and up depending on your ability to repay the loan, the value of your car and several other parameters. The first step towards the money you need is simply to fill in the online form above. The team at Montana Capital Car Title Loans in Riverside will contact you as soon as possible to continue the process of applying for the loan you need.
Emergency Loans
Living in Riverside, California can be a great life unless you run into financial difficulties. Honestly? Everyone gets stuck and needs a little cash from time to time. It seems like no matter how well you are doing with your job and how careful you are with your spending, you can still run into unexpected expenses that seem hard to cover. Everyone has been in that boat before and knows that feeling of needing to get a personal loan. With car title loans in Riverside, we would like to help you get past this financial difficulty. Contact us today and let's see how we can work together. Call and apply for one of our pink slip loans.
How it works
Anyone who has access to a computer can send in an online application for car title loans in Riverside. There are a few basic questions you'll need to answer so we know who you are. Then we'll want to know all about the car you own and your ability to pay the loan payments. If you have built up collateral in your car and you will prove us you can manage our loan payments, we will let you know if we can help you with a secured online loan in Riverside.
About Riverside
Riverside CA is situated inside of the greater metropolitan Inland Empire area. Because of its location near the Santa Ana River, it was named Riverside. Even though it is about 60 miles away from Los Angeles, it is also considered to be a part of the Greater Los Angeles region. As a city, Riverside's founding was in the early years of the 1870s. It is known to be the birthplace of California's citrus production and it is the home of Mission Inn, which is the biggest of all Mission Revival style buildings within the US. It has the Parent Washington Navel Orange Tree, which are the only two remaining navel orange trees in California.
Near Locations