Montana Capital Car Title Loans in Panorama City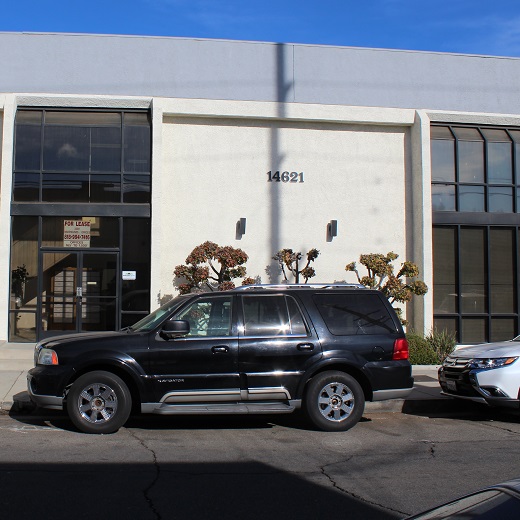 What Our Clients Say
The team works tirelessly to get us a loan afert knowing the value of vehicles. The response time to all of our questions was exceptional. They went above and beyond to help us, so we thank them.
Kay Crawford
06:18 27 Oct 21
The process is efficent and the loan agents are so kind and funny. I really loved working with them. People looking for a fast loans should definitely check this company out.
Fairai Neiari
23:03 09 Jun 21
I have worked with Montana for the last 2 years and I have never had a transaction that didn't go well. They are honest and reliable. They provide great knowledge about secured loans for bad credit!!
Javier Dale
05:31 08 Jun 21
I had a loan with them and already paid it off a couple of weeks ago. I got exactly what we wanted out of the process and they made it easy for me. 10/10
Hadassah Tucker
15:32 30 Apr 21
Montana CTL were made for times where you need fast money and don't have where to turn! They are not only nice and courteous but are also really professional and easy to work with!!
Junior Melissa
19:42 09 Mar 21
PHENOMENAL EXPERIENCE! I was a first timer applying for a title loan and they give me at ease answering every single question. SO quick to get back to me and I appreciated the flexible hours.
Tena Garland
08:06 09 Feb 21
Getting bad credit loans in Panorama City was perfect for me. I sent them my online application during the night and first thing in the morning, they contacted me.
Luther A. Baron
06:28 28 Dec 20
DeJuan Lofton
09:47 18 Oct 19
Very nice very polite I'm very professional
Carl Garcia
23:38 11 Oct 19
Montana Capital is a great company for your short term loan needs. Processinf was quick and simple. Their customer service is great and very accommodating! I'd would definitely recommend Montana Capital to all my friends and family.
JoAnn Trotter
18:22 11 Oct 19
Angel Cartagena
16:47 11 Oct 19
Ivan was very helpful and professional. Answered all my questions and continued to help even when everything was done.
Gregory Knight
23:24 09 Apr 18
About This Location
JM Vehicle Registration Services provides registration services for Montana Capital Car Title Loans customers. The store is located at 14621 Titus St. Suite 234, near the intersection with Cedros Ave. If you live in Panorama City and in need of registration services, stop by JM Vehicle Registration Services that works with Montana Capital Car Title Loans in Panorama City. JM Vehicle Registration Services provides our clients with unmatched customer service. Montana Capital Car Title Loans does not issue loans at this location.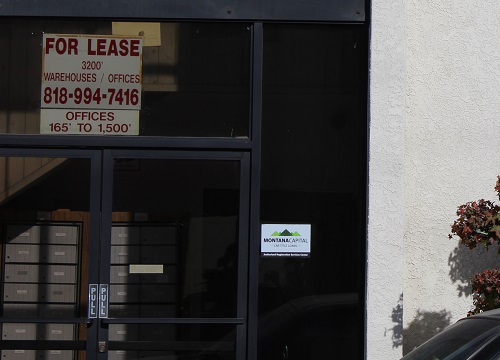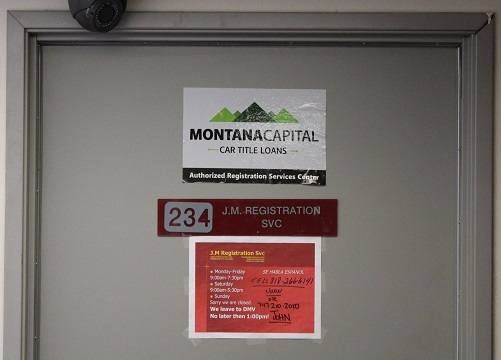 Beginnings of Panorama City, California
After the end of World War II, Panorama City was the first planned community in the valley. What had been an economy based on agriculture was soon being replaced with the need for housing. It was developed in 1948 by Fritz B. Burns and Henry J. Kaiser. They felt like huge profits could be made in real estate due to the large number of veterans who were coming back home and beginning families. Through the G. I. bill, most of the homes were sold. One of the options for employment was General Motors, which built the biggest plant to date close to Panorama City.
Making it in Panorama City
It's a great city to live in, but like most of California, the high cost of living can make it difficult to manage financially. But even if you're short on money, there's still hope for a personal loan if you own a car. Car title loans, which are based on the value in your car and your ability to repay the loan, can provide you with cash to keep you going. With the extra cash in your account, you can pay your bills on time and buy necessities while waiting for your next salary to appear. Use the money for any purpose while you're making convenient monthly payments. Contact Montana Capital Car Title Loans in Panorama City to find out how car title loans work.
Car Title Loans for Cash
The car title loans application form can be found at the bottom of this web page. Fill it in with your car's details and your personal identification. Submit it to us at Montana Capital Car Title Loans in Panorama City any time of the day or night and we'll begin processing your request. If we find that your car is valuable enough to secure a title loan, we determine that you can make the monthly payments and you meet our credit requirements, someone from our office will contact you. We also process loans for applicants with bad credit.
Loan Approval
Our cash loans begin at $2,600, depending on your car's value. Use the money for whatever you need, as there are no restrictions. Keep your car while paying the money back, but we will need to put Montana Capital Car Title Loans in Panorama City on your car title until the contract is complete.
Cash for cars in Panorama City!
Near Locations