Montana Capital Car Title Loans in North Hills, CA 91343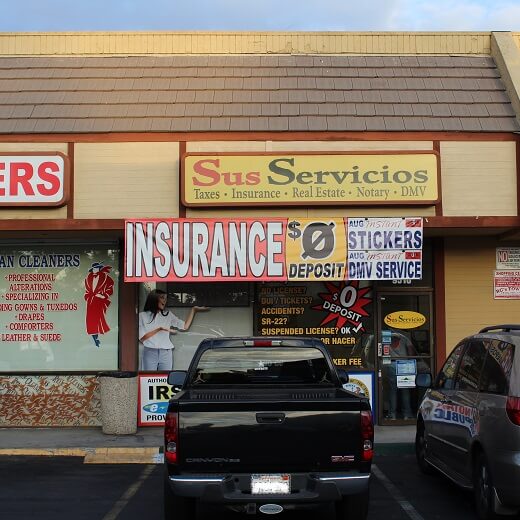 What Our Clients Say
They were very helpful and I will definitely recommend them to anyone who needs help with a loan after checking my car buying credit score.
Dolores Dibble
06:58 12 Oct 21
Best payday loans transaction I've ever had! communicators and made the process a breeze! Definitely recommend Montana for anyone!
Jimmy Santino
13:42 09 Jun 21
Thanks for the efficient and effortless loan process. I will for sure return to your company in the future if I need another online personal loans for bad credit.
Holly Perkins
06:37 07 Jun 21
I would strongly recommend Montana Capital in North Hills to anyone looking to apply for an installment loan online for bad credit. The banks won't help you but Montana Capital will!!
The best title loan process and experience I've ever had! BAR NONE! Don't waste your time with other title loan places around north hills and just call montana capital.
intervention hurt
11:21 13 Feb 21
Everything went very smoothly. If you get car title loans I recommend paying it off fast so you don't pay much interest. It's a useful loan if managed correctly
Alison Henderson
06:47 07 Sep 20
Everything went very smoothly. If you get car title loans I recommend paying it off fast so you don't pay much interest. It's a useful loan if managed correctly
Denver Davis
07:53 04 Aug 20
I WANT TO GIVE ANGELICA A SPECIAL THANKS FOR HELPING ME OUT. VERY PROFESSIONALTHANK YOU SO MUCH FOR YOUR HELP! GOD BLESS YOU
George Ortiz
01:27 25 Jul 19
Rachelle Robinson
05:57 23 Jul 19
Rachelle Robinson
00:32 20 Jul 19
Luis Perez
00:55 19 Jul 19
Griselda Cervantes
10:20 17 Jul 19
xavier campos
23:30 09 Jul 19
Many thanks to Kiara and Alicia from Montana Capital as they were great in assisting me with my new loan. 🙂 They were very caring, friendly, and accommodating, and they made the process a lot simpler and less stressful. I'm so glad Montana has people with such excellent customer service skills. I really appreciate all your help and outstanding customer service! :)HBT
About This Location
Sus Servicios provides registration services for Montana Capital Car Title Loans customers. The store is located at 9510 Sepulveda Blvd, near the intersection with Plummer St. If you live in North Hills and in need of registration services, stop by Sus Servicios that works with Montana Capital Car Title Loans in North Hills. Sus Servicios provides our clients with unmatched customer service. Montana Capital Car Title Loans does not issue loans at this location.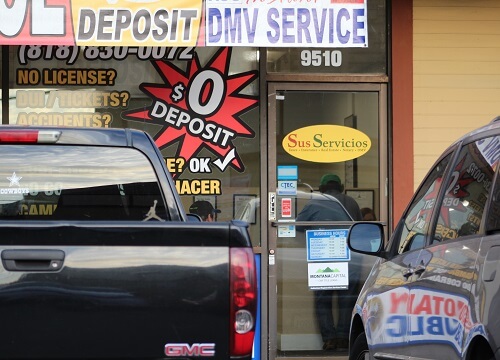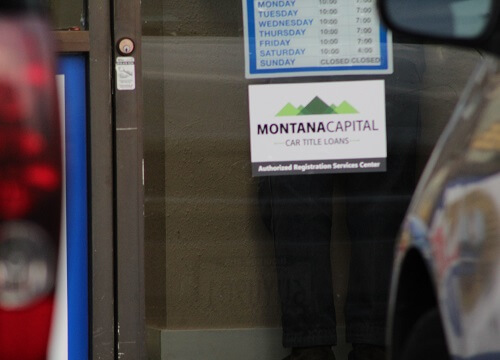 North Hills
North Hills is located in Los Angeles, California. Early on, North Hills was known as an agricultural settlement that was called mission Acres. The name was changed once again in the 1990s to Sepulveda. The Sepulveda family is important in California history due to its founding of the Pueblo of Los Angeles. Many areas and streets in Los Angeles are named after the Sepulveda family. Following a division of the community, the entire region today is known as North Hills with a sub-neighborhood called North Hills West. Today, the city is well-known due to its campus of the Veterans Administration Sepulveda Ambulatory Care Center. The center provides veterans living in the San Fernando Valley with outpatient and residential care.
Extra Cash in North Hills
Getting extra cash to pay off bills or to buy necessities is only a dream for some people living in North Hills. But if you own a car, your dream can come true! By using your car as collateral, you can apply for an urgent loan from Montana Capital Car Title Loans in North Hills. There is an online application for you to fill out and send in, which you can do from home anytime you want to. We'll have a look to see if you fulfill our criteria and if you are approved, you can get at least $2,600. To find out if you qualify, send us your information today!
Qualifying for a Car Title Loan
There are only three points that need to be covered in order to approve your request for a fast loan from Montana Capital Car Title Loans in North Hills. The first depends solely on the value of your car. If it has adequate value to be used as security we'll go on to the second point, which is to determine if you meet our credit criteria. If you do, the only thing left is to confirm that you will be able to repay a loan. Even if your credit is bad, you can still get approval since this type of loan is based on your car's value.
Driving Your Car
If approved, we will want to meet with you to complete the process and to add our name to your car title. This is how we can secure your loan and leave your car with you! You get cash and your car!
Contact us for your quick cash  today!
Near Locations