Montana Capital Car Title Loans in Lancaster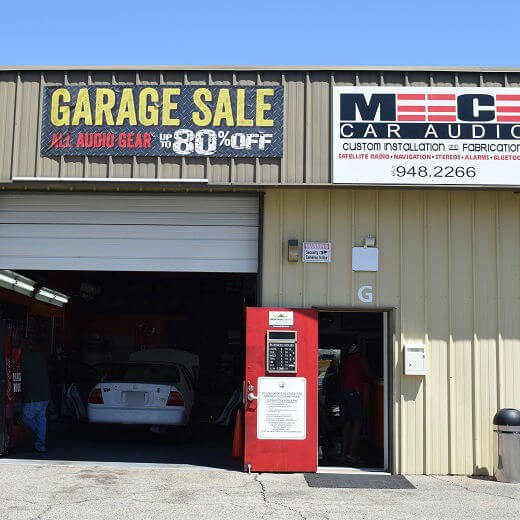 What Our Clients Say
Service that is friendly, professional, and helpful with an easy short term loans bad credit process and consistent updates by the staff. Good rates and excellent service. Pleased!
Vicky Powell
07:21 03 Nov 21
I want a loan and they helped in a lot in getting things done for me. They timely told me about the rates of my house and really helped with everything. Thank you for the nice and smooth payday advance online.
Hebert Jillian
11:01 14 May 21
Easy platform and great service to personal loans with fair credit. Thanks for helping me really quickly. Shall recommend to my friends surely.
Copeland Kaylen
10:43 13 May 21
The whole thing was a breeze. They created the loan process such that the customer doesn't waste any time or work too hard for the money. Really helped me out with some unexpected emergencies.
wqesad asdwqe
10:45 11 Mar 21
This was our first time getting a loan so we were kind of stressed out about it at first. But the team at Montana Capital in Lancaster were great about answering our questions and communicating quickly. In the end we got the loan and with great rates too.
Lily Springer
19:41 15 Feb 21
I got a few auto title loans from these guys they are really thank you so much to all the reps I spoke with. five out of five
Vickie maxwellR
06:01 26 Jun 20
Title loans are one of the best ways I know of getting money really fast. I wish I would have thought of that earlier!
Teresa Beltz
12:53 03 Feb 20
I have gotten an auto title loan 3 times now. Each time, it was because I had some financial emergency come up and I didn't have the funds to pay for it. It happens. Anyway, when I applied I got the money the same day so it saved me a lot of headache.
Pamela Anderson
13:10 20 Nov 19
Experience was great, Miguel helped me out quickly and answered all my questions with flying colors making my experience great. Thank you.
Sean Hamilton
01:45 19 Jan 19
Very friendly ams helpful
Sophia Elizabeth
00:29 18 Jan 19
Very friendly ams helpful
Sophia Elizabeth
00:29 18 Jan 19
Very helpful loan payed same day no hastle customer service is good thanks miguel for the help
jose serrano
01:19 17 Jan 19
Amazing customer service. No hassle loan! Great company!
Christina Murillo
23:28 09 Apr 16
I was offered quick fast and friendly service. As well 5 star professional service.
I really like the service of the person who attended the loan.. I will recommend
julio rodriguez
02:10 06 Nov 15
Great experience. Staff was very welcoming and made the process quick and simple. Would definitely recommend them.
gerardo gurrola
21:04 03 Sep 15
I like companies that I feel to be trustworthy and this company gave me a complete peace of mind. They were very patient in answering my questions and portrayed an enthusiastic positive attitude about their business!
Sam Paulsen
20:36 24 Aug 15
About This Location
Meece Car Audio provides GPS installation and removal services for Montana Capital Car Title Loans customers. The store is located at 169 W Ave J 5 unit F, next to the intersection with Yucca Ave. If you live in Lancaster and in need of installation or removal of GPS device, stop by Meece Car Audio that works with Montana Capital Car Title Loans in Lancaster. Meece Car Audio provides our clients with unmatched customer service. Montana Capital Car Title Loans does not issue loans at this location.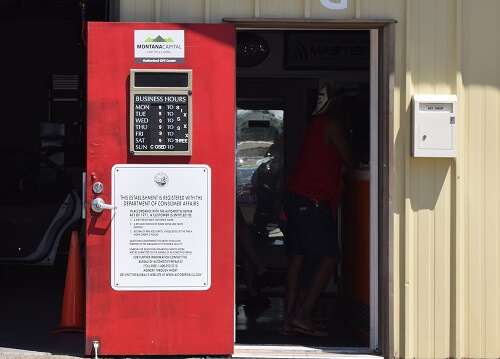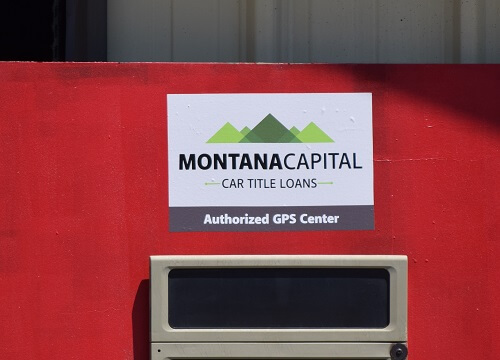 About Lancaster
Lancaster CA is one half of a twin city complex, partnering with Palmdale CA, its neighbor to the south. Together, they form the major cities that are located in the Antelope Valley section of the Mojave Desert, situated in Southern California. Only 50 miles to the north of LA, it is surrounded by the San Gabriel Mountains and the Tehachapi Mountains. The Antelope Valley was first occupied by the Paiute Indians, and became a settlement with the beginning of the Southern Pacific Railroad. In 1876, the line was completed and linked San Francisco with Los Angeles. The railroad named the city and the station as Lancaster.
Auto Title Loans in Lancaster
In an ideal world, people's finances should not need a quick fix. All should be peace and harmony, with the money coming in exceeding that going out and allowing space for some healthy savings as well and cash put aside for special occasions and holidays. Does it sound familiar? Perhaps only in your dreams. The reality for so many of us is the dollars in the pay packet very rarely keeping pace with the outflow of cash, with the need to drag out the credit cards far more often than we really should do. And when they get maxed out, where do we turn to then? Where are the no credit loans for people who have run out of credit? Montana Capital Car Title Loans in Lancaster offers auto title loans for people with poor credit or no credit at all. Apply now by calling us or by filling in our online form.
Applying for Car Title Loans
To get started, fill in the contact form below, with your personal details and some information about the car that you own. One of the loan clerks from Montana Capital Car Title Loans in Lancaster will check your car's value. If it is high enough, we'll go ahead and see if you fit the credit requirements. Bad credit applicants can still get a car title loan from Montana Capital Car Title Loans in Lancaster but like everyone else, they must prove they can repay the loan. If your car is good value and you can repay the loan, we will set up the next step in the application process. If you are approved, then you will get a minimum of $2,600 to spend any way that you want. While making the monthly payments on time, you will be able to keep your car.
Near Locations