Montana Capital Car Title Loans in Baldwin Park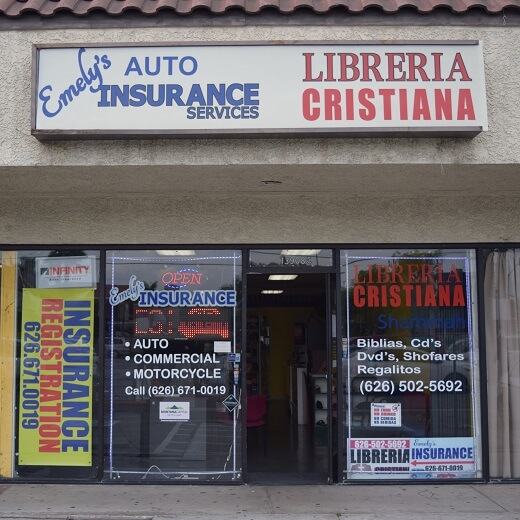 What Our Clients Say
These guys know what they are doing! And they will help you even with bad credit so don't worry about it!!
Pearl Hendricks
23:32 11 Jun 21
With their guidance I got bad credit loan within just few hours. I'm thankful to the entire team and specially my representative.
Franecki Echols
09:28 08 Jun 21
I will definitely recommend Montana to the people who are looking for car title loans. They are Superb!!!!
Harry Fisher
18:02 01 Jun 21
It was a pleasure working with you and get loan easily with a bad credit. I can definitely recommend them.
Tasha Vargas
11:19 30 May 21
Great experience. Easy way to get a fast car title loans without any hassle! Highly recommend this company if you need extra cash.
Jacob Sanchez
04:01 29 May 21
I chose Montana Capital because the loan rates were better than what I was offered at any other company. The service was also good and I got it completed within a day maybe a little longer. Really great company.
Michael Houston
05:03 11 Mar 21
Very helpful and they got back to us very punctually. Absolutely recommended for anyone looking for a small auto title loan.
Francis S. Peel
11:26 11 Feb 21
If you are like me and need a bad credit loan in Baldwin Park, I recommend you save time and call these guys. They help you fast and there's not much hassle involved.
Howard T. Oconnell
06:23 29 Dec 20
Thank you to everyone at Montana Capital Car Title Loans for helping me get the financing I needed. They helped me with all the paperwork and got me approved easily. They are the best!
clay tatum
14:40 23 Nov 20
karen barber
01:15 06 Sep 19
Mayra is always very helpful and understanding. She shows compassion when taking payments and setting future arrangements. I will definitely ask for her when I call. Thank you.
Laura Hibbard
18:38 17 Feb 18
Sonja Zavala
20:34 14 Aug 17
About This Location
Emely's Insurance provides registration services for Montana Capital Car Title Loans customers. The store is located at 13908 Francisquito Ave Suite C, near the intersection with Vineland Avenue. If you live in Baldwin Park and in need of registration services, stop by Emely's Insurance that works with Montana Capital Car Title Loans in Baldwin Park. Emely's Insurance provides our clients with unmatched customer service. Montana Capital Car Title Loans does not issue loans at this location.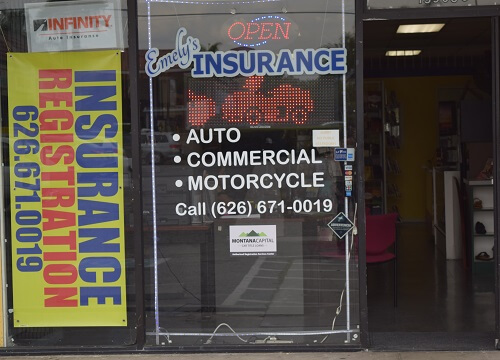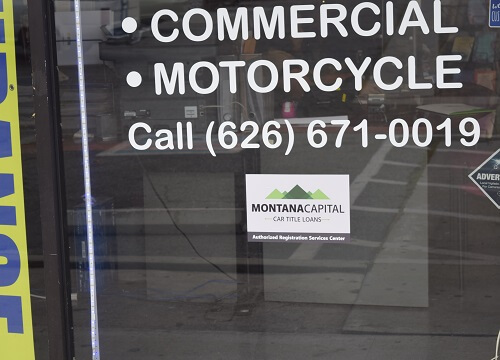 About Baldwin Park, CA
Baldwin Park was named after Elias Jackson "Lucky" Baldwin. Baldwin left his mark on much of Southern California and his name graces quite a few places in the area such as the affluent neighborhood of LA, Baldwin Hills. Even the famous Santa Anita racetrack was named for his breeding farm. Baldwin Park is in an active redevelopment phase right now and several major corporations are major contributors to the local economy such as Home Depot, Harley Davidson and Starbucks among several other thriving businesses. The first drive-thru hamburger restaurant in California, In-N-Out burger stand opened in 1948 and is still going strong.
Cash for Cars
Running out of money in your wallet in Baldwin Park, California is a real bummer. If you're between paychecks and you have bills to pay, or you want to take the kids out for a burger it can be rough. If you are a car owner, however, you can send in an online car title loan application to Montana Capital Car Title Loans in Baldwin Park. We'll check your credentials, including the value of your car and your ability to pay, and if you meet our standard credit requirements we'll contact you to set up a meeting. With more information, we might be able to pre-approve you for a car title loan.
Money in Your Pocket
If you are approved for a loan from Montana Capital Car Title Loans in Baldwin Park, you can get a minimum of $2,600 in your account. Once you have that money, you can use it for anything you need. It could be for school tuition, to pay expensive credit card debt, to go to the museum or even to treat the family to burgers! We will put our name on your car title, to show that we're a lien holder. While you are making the monthly payments towards the loan, your car stays in your driveway for you to use as usual. When the contract is complete and the money has been paid back, you'll get a fresh car title without our name.
Bad Credit Status
Without money to keep up on your monthly payments, your credit rating may have gone down the tubes. Even so, you can still be eligible for a loan from Montana Capital Car Title Loans in Baldwin Park. Go ahead and send us your application today. If you meet our criteria, we will contact you.
Get cash fast from Montana Capital Car Title Loans in Baldwin Park!
Near Locations