Montana Capital Car Title Loans in La Puente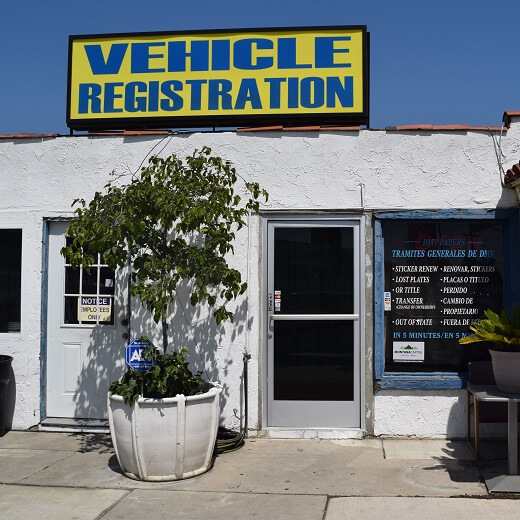 What Our Clients Say
Getting a fast loans advance truly can be a nightmare but instead Montana CTL make it easy and painless. They do everything for the process to go smoothly for the customer!
Ari Jaelynn
09:11 08 Jun 21
It took me two visits to get through the loan process. Initially, I didn't have all the information I needed, but I got through it the second time and they were willing to just finish it. Best place to get personal loans for bad credit near me.
Wilkerson Giovanny
12:02 05 Jun 21
Two thumbs up to everyone at Montana Capital for making loans so simple and convenient. I loved the service and will be happy to use again if I need more money.
Simple, easy, no hassle transaction. True professional, everything happened during the transaction exactly as they said it would. 5 star loans service!
Janet Bryson
02:52 14 Feb 21
My husband took auto title loans from Montana Capital Car Title Loans during times of financial distress.
Esther Yokley
12:18 05 Mar 20
When my baby girl came home and told me she's getting married, little did I know how much that would cost me! I couldn't let her down so I applied for a car title loan to cover the costs of the wedding. I'm glad I was able to do that for her.
John Menard
11:39 17 Feb 20
This company is extremely customer service oriented I appreciate you
Russell Edmondson
16:48 08 May 19
emilye preciado
17:05 07 May 19
Ronnie Hudson
23:47 03 May 19
Frank Jackson
18:55 02 May 19
Very friendly profesional..
Richard Rodriguez
23:35 23 Apr 19
mr hoddine
19:41 23 Apr 19
Thank you so much she really did an outstanding job and very polite she Kiara is my angel
GABRIEL GRAMMATICO
01:34 08 Mar 19
I've used them for about 2 years, they are very helpfull and willing to work with what you need.
Maria Mendoza
21:49 19 Aug 17
About This Location
Amar Registration & Smog Check provides registration services for Montana Capital Car Title Loans customers. The store is located at 15803 Amar Rd, near the intersection with Aileron Avenue. If you live in La Puente and in need of registration services, stop by Amar Registration & Smog Check that works with Montana Capital Car Title Loans in La Puente. Amar Registration & Smog Check provides our clients with unmatched customer service. Montana Capital Car Title Loans does not issue loans at this location.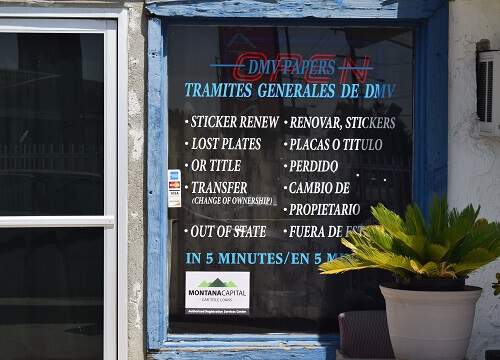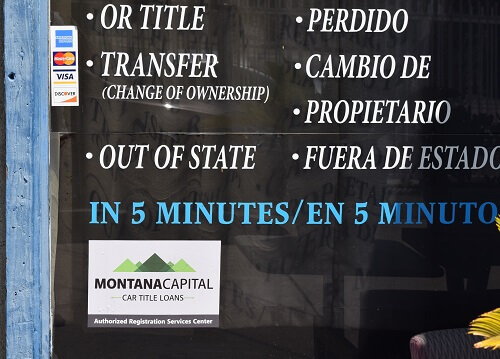 La Puente
La Puente means "The Bridge" in Spanish and it refers to that day back in 1769 when the first Europeans had to build a bridge to cross the muddy San Gabriel River with their horses and supply wagons. The area became productive cattle operations, but over the years agriculture gradually replaced ranching. In the '30s the area was renowned for walnut groves and citrus orchards. In fact, the world's largest packing plant for walnuts was located in La Puente. Today there are some very interesting historical landmarks left from those early wild west days that are well worth a visit.
Getting Extra Cash
If  you're living in La Puente and don't have enough money in your account to make it through the month, we may have help for you at Montana Capital Car Title Loans in La Puente. We know that if you're behind in your bills and expenses, that it will only get more difficult for you as time goes on. Wouldn't it be better to get a car title loan and get caught up on those old debts once and for all? Send in your application today with your personal details and enough information about your car so we can evaluate it. If we can pre-approve you for an auto title loan, we will be in touch with you as soon as possible.
Online Car Title Loan Applications
To make the application process as easy as possible for you, we have put the form you should fill out on this page. Send it to us and someone from Montana Capital Car Title Loans in La Puente will get started on a professional evaluation of your car. If today's market value is high enough, we will also find out if you'll be able to pay back a loan. If we determine that you fulfil our credit requirements, that your car is valuable enough and that you'll have the means with which to repay the loan, we will approve your request for financial help.
Pre-Approval of Quick Cash Loans
If your request is approved, you can get a minimum of $2,600 to spend on anything you need. We will become a lien holder on your car title, but that will be removed after you fulfill the terms of the contract. Send your request to Montana Capital Car Title Loans in La Puente today and let's get started!
We're waiting to hear how we can help you with quick cash at Montana Capital Car Title Loans in La Puente!
Near Locations