Montana Capital Car Title Loans in Montebello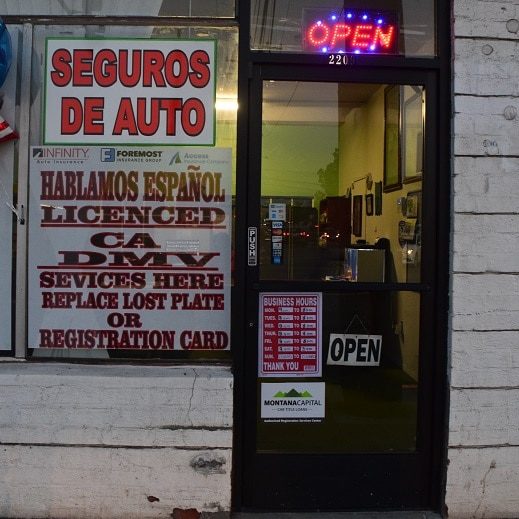 What Our Clients Say
Excellent service professional and helpful. Your awesome. thank you Montana Capital
Juan Rodriguez
20:24 27 Jun 19
Awesome customer service by Daniel!!! Ty Montana Capital
Norma Martinez
23:49 26 Jun 19
Thank you Daniel from Montana Capital for listening and helping me with my loan.
Randy Naidu
17:43 22 Jun 19
Krish Naidu
17:42 22 Jun 19
Ramon Ayala
23:51 22 Mar 18
Mirian Hurley
14:54 13 Mar 18
The young lady Marra was very helpful, I am behind on payments and they worked with me to ease my stress.
Willie Seymore
23:39 12 Mar 18
Ramon Ayala
23:17 12 Mar 18
About This Location
Vehicle and Vessels Registration Services provides registration services for Montana Capital Car Title Loans customers. The store is located at 2209 W Whittier Blvd, near the intersection with N Wilcox Ave. If you live in Montebello and in need of registration services, stop by Vehicle and Vessels Registration Services that works with Montana Capital Car Title Loans in Montebello. Vehicle and Vessels Registration Services provides our clients with unmatched customer service. Montana Capital Car Title Loans does not issue loans at this location.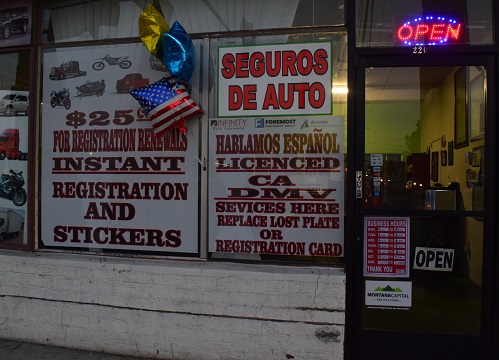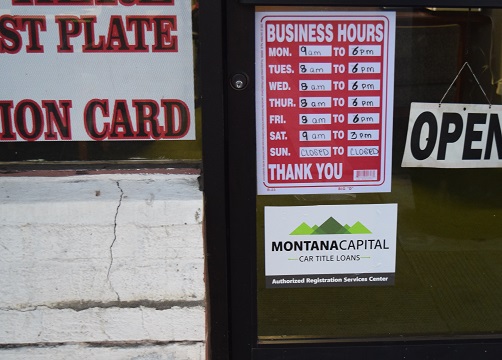 Montebello - The Beautiful Mountain
Named after the Italian and Spanish word for beautiful mountain, Montebello is truly a beautiful and scenic area of California. Although the community originated as a high producer of agriculture, there was also a lot of oil to be found. But the amount of flowers, berries, vegetables and fruit coming out of the area was astounding. The Montebello Women's Club sponsored the first flower show open to the public in 1912. When the city became incorporated in 1920, its agricultural roots were recognized with a red poinsettia in the center of the city's official seal. When oil was discovered in 1917,the region's economy switched from agriculture to oil.
Earning Money in Montebello
It's really great that oil was discovered in the region of Montebello, which amounted to one-eighth of the entire production of crude oil in California. But that took quite a few jobs away from farmers, flower growers and other agricultural workers. Still today there are people in Montebello who are struggling to make ends meet. Even if you have a good job, you can find yourself behind in bills or lacking in money. If you are a car owner, then you have the possibility of applying for a car title loan from Montana Capital Car Title Loans in Montebello. If your application is approved you have the chance to get at least $2,600 in a quick cash loan.
Getting Ahead Financially
If your online car title loan application meets our credit requirements, your car has enough value and you can pay back the loan, we will contact you to set up a meeting to continue the process. The value of a car that you own is important, because we will use that value as collateral against a personal loan. While you are making the payments on the car title loan, the name of Montana Capital Car Title Loans in Montebello will be written on the car's title as its lien holder. Of course, when the loan is repaid according to the contract, our name will be removed.
Bad Credit Applicants Accepted
Don't worry about your credit status because if you meet our criteria you can still be eligible for a title loan from Montana Capital Car Title Loans in Montebello. Once approved, you get the quick cash but can still keep your car. Apply now using the online application at the bottom of this page.
Near Locations