Montana Capital Car Title Loans in Watsonville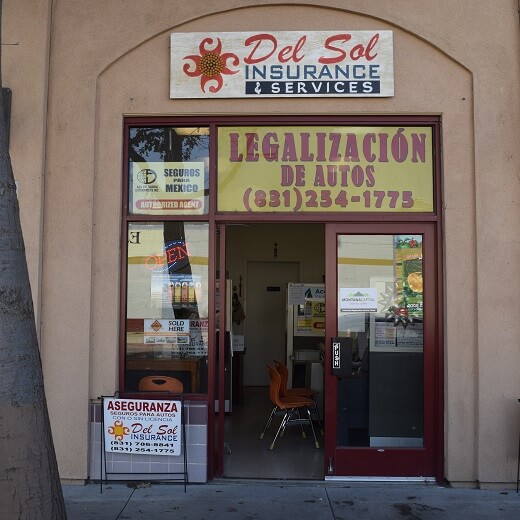 What Our Clients Say
I chose them because of their efficient service and competitive rates compared to other lenders in the market for getting a title loan. Their timely assistance helps me feel secure that someone is looking after my account.
Abraham S. Turner
05:49 16 Oct 21
I was looking for a lender who can provide me money without any delay. Thankfully, while searching for a loan on google I came across this loan agency.
lasa dibbo
17:16 10 Jun 21
My friend recommended this company to me. I called them and explained my situation. They understand the scenario and gave me the best advice.
brain wehner
19:47 09 Jun 21
While searching for best title loan company online I get to know about Montana. Their staff is fabulous. Very helpful and easy to dealt with. They helped me in getting my loan application approved.
Lsiiso Xyiktu
07:39 08 Jun 21
Thanks for approving my small personal loan for bad credit even though I didn't have the best credit score.
Mark Daniel
13:46 04 Jun 21
Very happy with my experience for title loan with this company. Everything is easy and quick. Best payday loans in Watsonville.
Harry Davidson
13:41 01 Jun 21
I am thankful for this company and most of all for their willingness to work with me with such patience even though. I had many requests and questions. Truly a rare find of a business!!!
Brody Davin
14:14 16 Mar 21
Montana Capital in Watsonville helped us refinance our title loan. They are extremely helpful and knowledgeable and made the process as easy as possible and we are extremely pleased.
Eliza Hector
11:32 04 Feb 21
The process of the motorcycle title loans is seamless. They are thorough and kind in how they answer questions. Very knowledgable.
Francesca Valenzuela
04:58 16 Oct 20
marlene braziel
19:09 14 Sep 19
Excellent Service, highly recommend them to friends and family. Process was quick and easy. Thank you!!
Rick Hernandez
21:38 03 Mar 18
About This Location
Del Sol Insurance & Services provides registration services for Montana Capital Car Title Loans customers. The store is located at 405 Union Street, near the intersection with E Beach St. If you live in Watsonville and in need of registration services, stop by Del Sol Insurance & Services that works with Montana Capital Car Title Loans in Watsonville. Del Sol Insurance & Services provides our clients with unmatched customer service. Montana Capital Car Title Loans does not issue loans at this location.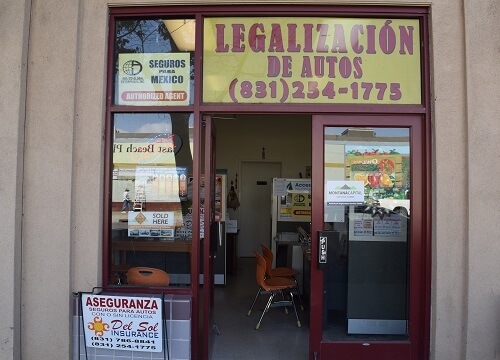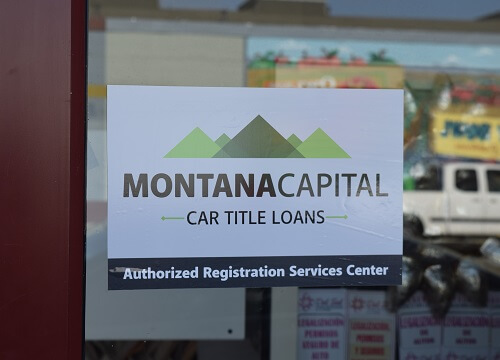 What You Should Know About Watsonville
Watsonville, California is on California's central coast. Its economy is related to agriculture, so the main livelihood for its residents is farming or food processing. The crops most grown are lettuce, apples, cauliflower, broccoli, raspberries and strawberries, although there are many others. That makes Watsonville an important distributor and marketer of crops all around the world. There are companies that process the fresh food and transport it to other cities in California as well. One of the attractions to the area is its weather. Located in the Pajaro Valley, the temps usually hang around 60 – 70 degrees Fahrenheit all year round.
Making Ends Meet in Watsonville
Life in Watsonville is good, but it can be a little on the expensive side. Working in the fields and processing plants is great, but when you come home and you don't have enough money in your pocket it is worrisome. After working so hard and then realizing you don't have enough money to buy the important items that you need or to pay the maxed-out credit card bills is frustrating. If a quick influx of cash would help, and you own a car, we might be able to help you at Montana Capital Car Title Loans in Watsonville. We make it our business to see if people are eligible for car title loans, so we can issue loans starting at $2,600. Contact us now for more details or send in your application.
Applying for Car Title Loans
To apply, you only need to complete the online application form and send it in to us. We are eager to get right on your case to see how we can help you with quick cash. The first item we'll look at is the type, model and year of car that you own. If it has some value, we'll check your ability to pay and that you will meet with our credit requirements. If these things work out in your favor, someone from Montana Capital Car Title Loans in Watsonville will contact you to finish the process.
Cash in Watsonville
If you are approved for a car title loan, you can keep your car. We will want to have our name put on your car title, but you can drive your car. The value of your car is what secures the loan.
Contact us today.
Near Locations