Montana Capital Car Title Loans in Madera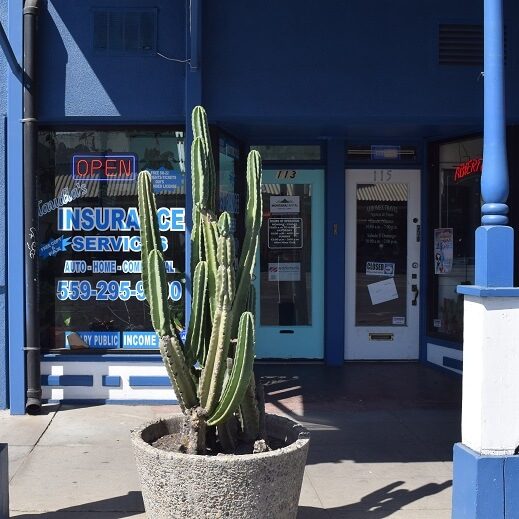 What Our Clients Say
The best place for title loans near me open now. A very easy loan process and good response time, I love the fact that I can make extra payments and, in addition, I can pay it off in full with no additional fees. Recommended!
The online tools were quick and easy to understand; The communication from Montana was even superior. They really help me getting installment loan for bad credit. Thanks!
Roberson Jacobson
07:39 27 Jun 21
It's easy to get a quick loan with the help of these lenders. They explain their whole procedure very nicely. Also, they get a title loan online application very fast so, that we can avail of the credits soon. Thank you guys for your bad credit loan.
Corene Goldner Jr.
13:26 01 Jun 21
It was my first time visiting this store and they were incredibly professional and nice to talk to. Very clean and neat environment, I'd recommend it to a friend for quick cash loans.
Essie Henderson
13:22 28 May 21
Great and very easy to work with when it comes to refinances. I would highly recommend checking them out! They are very responsive and quick.
Billy Gray
16:41 15 Mar 21
I'm beyond satisfied with the service I received here. Yes, it's never fun to get a loan but at least they are honest and upfront about everything. Best in Madera!
Carroll Siobhan
11:39 23 Dec 20
I called several companies in Madera and didn't like any of them. These guys were much better- honest, quick, and very patient. My wife and I are very satisfied with our experience here.👍
Roxie Howell
06:23 30 Sep 20
I needed the money quickly for an emergency. I know of a few title loan places in Madera but I called Montana and they are truly awesome!
Zahmari Z Shulamis
13:13 17 Jun 20
Montana Capital Car Title Loans provided me with nothing but excellent service.
Albert Monge
11:06 05 Mar 20
Title loans are better than pawn shops because you don't have to give up your car - only the title.
Joe Villalobos
06:48 29 Jan 20
When I got my new job, I thought needing personal loans was a thing of the past. I was making good money, man! Then whoops - I found out my salary was going to be late. No worries, because I got fast cash online to cover the gap.
Shu Anthony
11:19 30 Dec 19
Dave Green
14:20 09 Oct 18
Dave Green
20:39 23 Feb 18
About This Location
Claudia's Insurance Services provides registration services for Montana Capital Car Title Loans customers. The store is located at 113 E Yosemite Ave, N D St. If you live in Madera and in need of registration services, stop by Claudia's Insurance Services that works with Montana Capital Car Title Loans in Madera. Claudia's Insurance Services provides our clients with unmatched customer service. Montana Capital Car Title Loans does not issue loans at this location.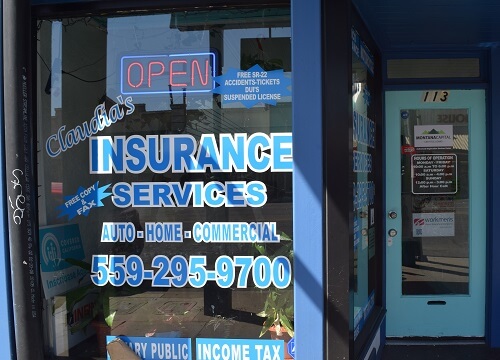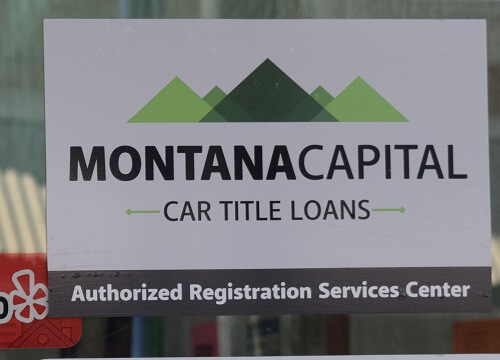 Madera, California
Madera, CA was planned in 1876 by the California Lumber Company, and this it was named for a word that means lumber in Spanish. They created a water flume to transport the lumber down from the mountains that ran 63 miles. After the lumber arrived in Madera, it was subsequently put on trains to be shipped across the country. Only one year after the city was named, its first post office opened and finally in 1907 it was officially incorporated. Until now, several famous people have made Madera their home, including space science writer Kelly Beatty, author Frank Bergon and Olympic gold medalist Lee Evans.
Cash Worries in Madera
The residents of Madera enjoy beautiful California sunshine and mountains not far away, which usually makes them happy and content, unless they have money worries. Lacking cash can cause stress that carries over into every aspect of your life. If you're in that category and need some quick money to help you settle your cash worries, contact us at Montana Capital Car Title Loans in Madera. We will evaluate your situation and the value of a car that you own to see if we can help you out.
Money for Any Need
If you are approved for a fast loan from Montana Capital Car Title Loans in Madera, you can use the money for anything you want. Do you have old school bills to pay off, or do you need to repair your home before it rains again? Maybe you need a short trip to help you wind down. The sky is the limit. We aren't concerned with why you need money or with your credit status. We are waiting for your online application. Then one of our loan clerks will check to find out if your car has enough value to secure a car title loan. If it does, then we'll confirm that you can make loan payments and that you fit our credit specifications.
Hang on to Your Car
If we grant you a car title loan, the only security we need is our name on your car's title. You can hang on to your car and use it when you want. Pay back the loan, complete the contract and we'll return your car title. OUr loans begin at $2,600 and depending on your personal details, can go even higher than that.
Contact us for cash!
Near Locations