Montana Capital Car Title Loans in North Hollywood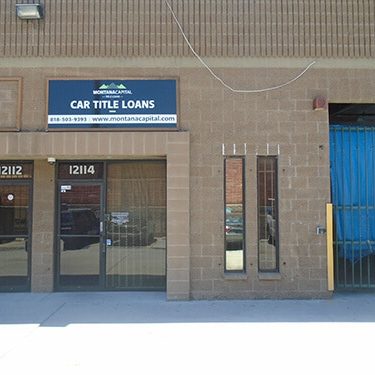 What Our Clients Say
In just a day, I was able to get my bad credit loan approved, which made it possible for me to pay off some debt. The customer service you provided was also excellent. Thank you so much!
Thelma Garcia
04:45 12 Nov 21
A smooth process for applications and approvals! My consultant kept in touch with me throughout the emergency loans in North Hollywood. My application was approved quickly with a very competitive interest rate.
Kevin Thompson Jr.
06:16 26 Oct 21
No matter how many issues I've encountered, they've always helped me, and have ensured that the loan process goes as smoothly as possible. This company gives personal loans for people with bad credit. You guys are great!
Guerrero Strong
17:47 29 Jun 21
They treat me like family I love the customer service here. I would recommend to anyone needing a quick payday loans.👍👍
valdez preston
16:35 03 Jun 21
Montana great to work with on our recent car title loans. Everyone is extremely knowledgeable, quick to respond, and very reliable. Highly recommend this company.
crystal estrada
22:59 26 May 21
As a first-time borrower, I anticipated that obtaining this loan would be extremely stressful. Obtaining a loan is never a pleasant experience, but it is what it is. Montana Capital Car Title Loans did an excellent job of calming me down and assisting me in making the best decision for my future. Thank you.👍
Aleena Angela
11:55 29 Apr 21
It's seriously impossible to find service as good as you get from Montana Capital Car Title Loans! They work with and for their customers to get you what you need. Truly amazing I fell in love with them!
Brynn Hammond
12:20 15 Mar 21
Montana Capital provided excellent communication and they guided us through our loan application every step of the way. They made it feel really easy.
Steven L. Moss
06:10 12 Feb 21
I was too upset to even think right when I applied for fast money from Montana Capital Car Title Loans. I guess I gave some goofy answers on the application, because Ramona called me right up to walk me through the process. She was super sweet and helpful.
Danny Echols
06:55 27 Dec 19
Kyle is a great constomer service rep. He is alway there to help me on my payment is is friendly and prompt. What I really like about these guys is when I call, there is no wait time.
Max Morgan
20:02 26 Jul 18
Jonathan is the customer service rep that I always talk to. He always treats me nice and is fast and effectiant.
I needed fast cash due to my wife having a health issue. They got me the amount that I needed and the process was fast. No hold ups. When I call to make a payment I always ask for Jonathan and he is always friendly and assists me very professionally.
Joe Cheuvront
19:50 25 Apr 18
Excellent customer service, fast response.
cynthia rojas
21:01 14 Apr 18
Kiara made it really simple for me, having everything done in an record time, excellent costa service!
JuNiM RoSa
23:09 12 Apr 18
Very helpful. Nice and efficient.
Natasha John Powers
23:35 11 Apr 18
One person handles you professionally. His name is Kiel. Johnathan and Daniel are very rude and very unhelpful. Do not allow them to assist you. They are very unprofessional!
muriel jones
18:24 02 Apr 18
Great place when you are ready to do a title loan. Montana tells you to pay it off as quickly as possible so you do not incur too many payments, but if you have to make a loan, this is the place. Speak to Kyle F, he is the very best! Very professional, informative and very courteous and kind! Thank You Montana!
muriel jones
21:48 27 Mar 18
Great customer service with Kiara, made my transaction very smooth and quick in about 1 hour.
Erica Hurtado
20:03 22 Feb 18
I deeply appreciate the help and kindness.I will refer people to get a Title Loan from Montana Capital.
Tammy Work
20:58 13 Oct 17
Simple and easy process very friendly and prompt, so far so good — better than other places no complaints
Elyce Hastings
18:00 21 Sep 17
Quick and friendly. Rates were better than other title loan companies I've tried. They were helpful and informative and processed my information in no time.
Rebecca Richardson
20:56 15 Apr 17
Great expeience. Very helpful staff! Easy process and it all can happen in the same day!
Lale Weier
23:20 27 Jan 17
These people were fast with the decision process and very polite. Everything above board would recommend to anyone.
Al Delarosa
18:48 19 Dec 16
Joel and staff provided friendly, efficient service... Everything was explained clearly to me and my questions were answered in a professional manner..I would highly recommend using them if you need to .... Note: Loan isn't cash, it is a Bank of America check. Not a big deal to me, but maybe to you.
Life With Mrs Clark
22:41 10 Sep 15
Kira helped me in April 2014. I needed quick help. The interest rate was high...but as a business man, I understand their exposure to risk. I did the loan. It was quick once verifications were complete (same day/several hours) and I was on my way in my car with check in hand. Best to pay off this loan quickly knowing a chunk of $ is coming in to you to clear the loan...otherwise the burden of monthly payments at high interest could be overwhelming if stretched out. Montana reps tell you this...they are upfront, friendly and professional. If you are at a place of 'last resort'...then do business with Montana! I may use them again, soon, as a quick 'bridge loan' and pay them off quickly, as before. This is the BEST way to do it. Ron
It's tough when you're stuck with limited options for a quick loan. If your only option is a car title loan, this is an honest place with nice people who will work with you. The place is in an industrial area, but the offices are clean. The people here are well organized and friendly. They can set up automatic monthly payments. They are quick to answer their phones too.
Erica Fleming
19:39 29 Jan 14
About This Location
The Sherman Way Montana Capital Car Title Loans in North Hollywood Branch has been providing residents of North Hollywood with car title loans since August 2007. Our office is located at 12114 Sherman Way near the intersection with Laurel Canyon Blvd. If you live in North Hollywood and in need of quick cash, stop by the Sherman Way Montana Capital Car Title Loans in North Hollywood Branch. We are providing all our customers with unsurpassed customer service.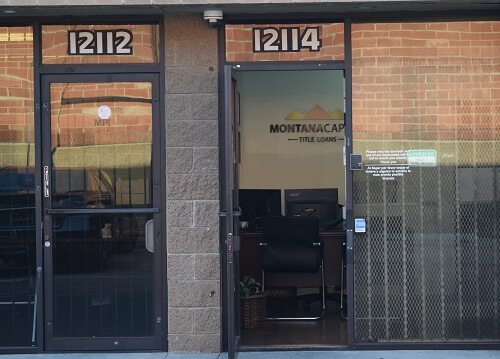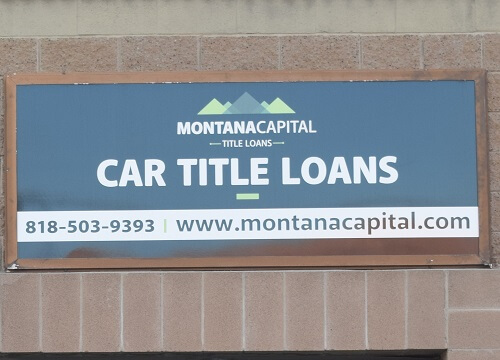 About North Hollywood
In its early days, the area now called North Hollywood was part of the Mission San Fernando Rey de Espana holdings. Isaac Lankershim, an investor, stockman and farmer, was part of the association that purchased a portion of the land. In 1887, the Lankershim Ranch Land and Water Company established a town called Toluca, which was renamed Lankershim in 1896.  In 1927 it became North Hollywood, as we know it today. It is now a diverse city that is home to the Academy of Television Arts & Sciences, the Portal of the Folded Wings Shrine to Aviation and Universal Studios.
Getting Extra Cash in North Hollywood
The residents of North Hollywood have a lot going for them. They get to live in a fabulous city with many things to do, including entertainment, concerts, restaurants and beaches nearby. That's all really great if you have money to enjoy those things, but if you're wondering how you're even going to get through until your next paycheck comes in, then it's not so great. Until you get your next salary slip, you still have bills to pay and expenses to cover. Anyone can face these financial woes even with a salary. Once you get behind on your bills it can be hard to recover unless you can find a way to get some quick cash.
Title Loans for Any Purpose
If your credit history is bad, don't let that stop you from applying for auto equity loans. We will check your information and it is still possible that you can be approved for title loan from Montana Capital Car Title Loans in North Hollywood.
Montana Capital Car Title Loans North Hollywood offers pink slip loans for people who need some emergency money. If you own a car, then you can send us an online auto title loan application. We will check your car's value and if it's adequate, we'll go on to find out if you have the ability to pay a loan and if you meet our credit requirements. If all of those items check out, we'll contact you about processing a title loan of at least $2,600.
With that fast cash, you can organize your finances, cover emergency expenses or put it towards a major purchase. However you choose to spend your money on is your business.
Apply for an Auto Title Loans Today
The important thing about applying for title loans in North Hollywood is knowing how fast you'll get an answer. If you're in desperate need for cash, then the last thing you want to do is wait a long time after you send in your application to find if you're approved or not. That's the beauty of Montana Capital Car Title Loan in North Hollywood. You can send in your application anytime of the day or night. Then when our office opens, someone from our loan staff will begin evaluating your application and get back to you as soon as possible. Apply now for secured loans, go ahead and fill in the form on top – you won't regret it!
Keep Driving Your Car
One of the most surprising benefits of Montana Capital Car Title Loans in North Hollywood is that you get to keep your car! We only need to take over your car title to secure your title loan. To do that, we will put our name on the title as the lien holder. You can pay back the loan in convenient monthly installments. When you have met all the obligations required in the signed contract, your title will be released to you. During that period, you can drive your car as usual. Contact us today with your personal details and information on your car to apply for an auto title loan.
Nearest Locations