Montana Capital Car Title Loans in Pacoima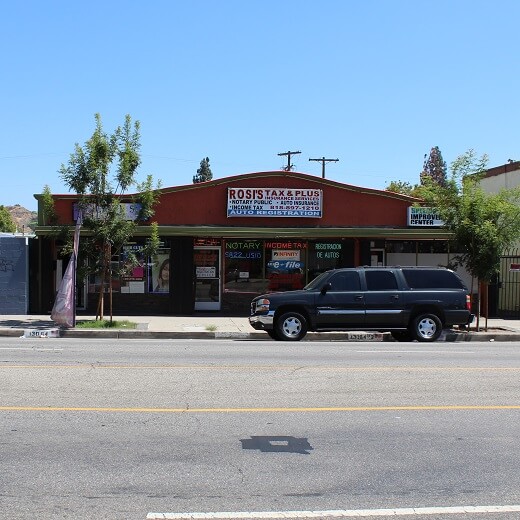 What Our Clients Say
The company helped me with a loan when I needed some cash. It was amazing how fast and painless it was. Thanks!!!!!!
Before taking out a loan, I went to a few different title loan locations. I must say that the research was crucial. I'm glad I took the time to look for a company like Montana CTL. You were incredible!
Danika Ava
17:12 28 Jun 21
Absolutely enjoyed dealing with this company. Quick and knowledgeable and a great personality and got me online pay day loans.
Wendy Holmes
11:39 25 May 21
Supremely responsive, available and helpful during our cash title loan process. They did what they said they would do 100% of the time and I cannot recommend this company enough.
Gordon Ford
15:05 15 Mar 21
Super sweet staff and very smooth run of operations. Helped me out of a rough spot a couple times already. So very grateful for this company and all their good work.
Wisoky Hillard
10:15 09 Feb 21
"There are so many car title loans near me It was hard to choose but montana has been really great I just received my title back after paying off the loan everything was easy and smooth."
Charles Lewis
10:36 26 Jun 20
I wish I didn't have a bad credit score, but that's just the way it is. Nuthin I can do about it now. I'm trying to fix that but in the mean time at least I can get money when I need it from Montana Capital Car Title Loans in Pacoima.
Melodi Leath
05:05 04 Feb 20
I just got into some money trouble and couldn't see my way clear. I didn't have a clue what to do, until my buddy told me about getting a car title loan. Wow did it ever work for me! I got the cash so fast.
Billie Black
13:06 20 Nov 19
Jonathan and Mary will great! Didn't expect the experience to be so quick and efficient. I definitely recommend going here, they answer all your questions and don't rush you. Very comfortable and pleasant experience
This company dose help you with a car loan the same day. And best thing that is a fast and friendly process i highly recommend it .
Great service!! They helped us get a loan very quickly. Good company, very up front....5 stars from me!!
Noy Blevins
00:05 30 Dec 15
Tim Eastman
23:54 20 Jun 15
es una compania legal y segura....Me gusta
Moises Rodriguez
19:49 26 May 15
Jason Willey
00:04 21 May 15
About This Location
The Van Nuys Blvd Montana Capital Car Title Loans in Pacoima Branch has been providing the residents of Pacoima with car title loans since June 7th 2017. We rent a space in Rosi's Tax & Plus Insurance Service. The store is located at 13064 1/2 Van Nuys Blvd between Lehighy Avenue and Bradley Avenue. If you live in Pacoima and in need of quick cash, call us to set an appointment at the Van Nuys Blvd Montana Capital Car Title Loans in Pacoima branch. We are obligated to provide all our customers with unmatched customer service.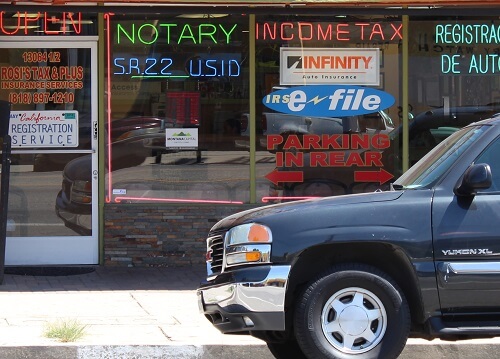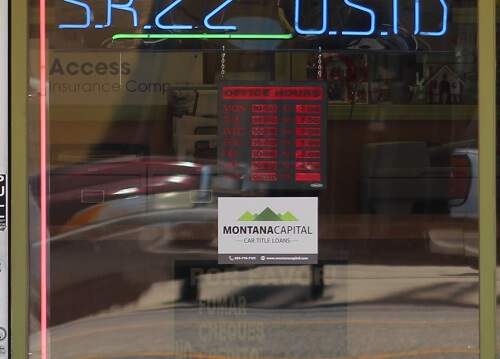 About Pacoima
The first inhabitants of Pacoima CA were from a Californian Indian tribe called the Tataviam Band of Mission Indians. However, the Gavrielino Indians gave the area the name of Pacoima, meaning "Running Water." In 1769 the first white men appeared and in 1845 the government leased the land to Pio Pico, who sold the entire San Fernando Valley to raise money to pay for the war raging between the US and Mexico. In later years a rail station was placed in Pacoima and the town grew. The city now has parks, pools, golf courses and annual festivals.
Fast Car Title Loans
Finding a loan agency in Pacoima you can trust is no easy task nowadays, with many loan agencies making a tempting offer. But once you apply for a car title loan with Montana Capital Car Title Loans, you can be sure to get all the information you need from our loans team. We at Montana Capital Car Title Loans welcome all car owners to apply with us. Even if you have bad credit history or no credit at all you can still be qualified for a car title loan. Call Montana Capital Car Title Loans in Pacoima and find out why we take pride in our customers service. Don't hesitate – pick up the phone or simply fill in the online form and we will contact you.
Keep Your Car
There are many advantages for car title loans, such as keeping your car. We use your information to evaluate how high of a title loan you are entitled to. If you meet the credit criteria which include among other things, the value of your car and your ability to repay the loan, then you might be qualified for a car title loan. You get to keep your car throughout the duration of the loan payments. There is no need to give up your car while paying off your monthly installments on a timely basis. We'll check the equity you have built up in your car and evaluate your loan without the inconvenience of being without your car. Auto equity loans can be a great solution for you if you have a bad credit score.
Secured Loans Online Application
Apply online with Montana Capital Car Title Loans in Pacoima. It doesn't matter what time of the day it is or what day of the week, because you can fill in an online car title loan application anytime. Complete the form, send it to us and let's get moving on your pink slip loan application approval!
Near Locations