Montana Capital Car Title Loans in Daly City, CA 94014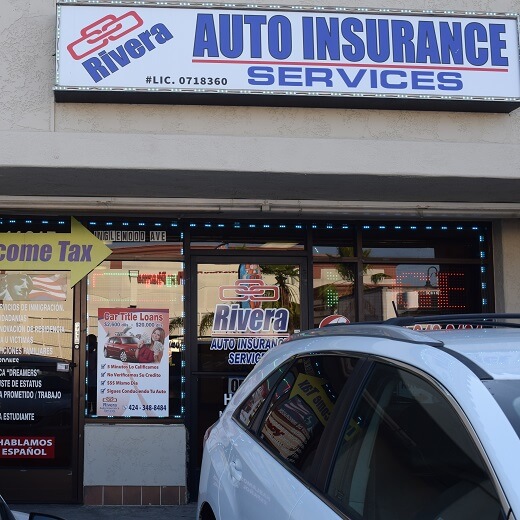 What Our Clients Say
They arranged and processed the cover payments within record time. I rate your performance, turnaround, and execution as 5 out of 5. I look forward to future business.
Marina J. Wilder
08:56 02 Nov 21
With the kids gone, why should we stay in such a big ole house that needs so much attention! Instead, we sold it and through Montana Capital Car Title Loans, we got a quick cash loans on a smaller home.
Mariyah Nikolas
06:36 08 Jun 21
Would recommend that if you need a loan go here as they do not consider your credit. The people are very nice and considerate.
Addyson Ford
08:50 05 Jun 21
If I were to recommend a loan company this one would be it. Montana Capital Car Title Loans are professional and kind, they are exactly what you need during tough times.
Chloe Frederick
11:08 15 Mar 21
"Auto title loans have a bad rap but if you pay off in time they are actually pretty cheap considering everything. I would tell you to go through Montana I have only good things to say about them."
Elizabeth Mathis
05:25 29 Jun 20
People at work thought I was crazy when I told them how easy it was for me to get a no bank account loan. See? I can get through life without a bank account!
Victoria Robinson
05:02 11 Feb 20
Excellent, Bryan really helpful all the time and make this process really easy 👍🏻👍🏻👍🏻
Eddie Ibarra
00:34 30 Nov 18
I read the goof reviews and decided to come here, which is why i want to add my impression and say this is a good place to do business. They are considerate and do their best to help.
Yuki Ainge
22:07 14 Sep 15
Very helpfull, in less than 30 min the process was done. walk in n out.
workmann perez
16:54 06 May 15
I came in with my girlfriend the first time and they were wonderful and acted professionally in expediting my loan. The second time I came in, I spoke to a different person and he was equally helpful. These people are flexible and polite, and they don't treat you like a dead beat. When I'm not able to pay, I call them, and they work something out with me because I pay and communicate. You do this and you will have no problems and have a great experience each time. Just like me!
Arman Ahangarzadeh
22:24 18 Dec 14
Joel who was the representative made the process very simple easy and fast. He stayed late to help me out and also another family that was there.Thank you guys for coming thru!
Simon Babouchian
15:00 24 Jul 14
I liked the way your representative went through all the procedures and the costs and explained exactly what was what and where I stood.
Mario Covarrubias
20:51 02 Jul 14
I had the best experience here at royal car title loans. Joel is a great associate and should get promoted.
Jake Schwendig
02:29 06 Jun 14
About This Location
Sound & Alarm provides GPS installation and removal services for Montana Capital Car Title Loans customers. The store is located at 7070 Mission St, next to intersection with E Cavour St. If you live in Daly City, CA 94014 and in need of installation or removal of GPS device, stop by Sound & Alarm that works with Montana Capital Car Title Loans in Daly City, CA 94014. Sound & Alarm provides our clients with unmatched customer service. Montana Capital Car Title Loans does not issue loans at this location.
Keep Your Car
If you're hard up for cash and you own a car, we might be able to lend you the money you need urgently. At Montana Capital Car Title Loans in Daly City you won't have to give up your car if you are approved for a fast title loan, so no worries there. We know you need to drive your car around to work, errands, picking kids up from school, etc. There is no problem there, because we don't need to take it. We calculate how much value is in your car and that's what we use. When you get the money, use it for anything you need that will make your life easier. Apply now for quick service on your online request for fast cash.
How Do Title Loans in Daly City Work?
To find out how title loans in Daly City work, continue to read here. They are very simple to apply for and you'll get a fast response from our agents. Choose your easiest way to send us your request. Many people like to use our internet service. By sending in your online application, you can take care of your loan request from beginning to end without ever leaving your home. We'll review your details to find out if your car has enough value, your income can support monthly payments and that you meet our basic credit criteria. We'll get back to you quickly, so apply now!
Learning How to Apply for a Car Title Loan in Daly City
When you're ready to apply for a car title loan in Daly City, there are a few simple steps. Send us your application online, call us on the phone or stop by one of our multiple locations in California. We'll evaluate your car to see if the value is enough to use as collateral. We'll check your monthly income to confirm your ability to pay and verify other credit factors. If approved, we'll add our name to your title as a lien-holder. Send us monthly payments to pay back the loan and then you'll get your title back.
Finding Title Loans Near Me in Daly City
We are happy to inform you that we have many locations where you can get title loans near me in Daly City. You can open up the internet to find the one closest to you or you are welcome to walk into any of our California locations. No matter which title loan office is near you, we are waiting to receive your online application for the best title loans.
Title Loans Online in Daly City
There are so many benefits to applying for title loans online in Daly City. Besides being fast and simple, they are so convenient. With our new online service, you can stay at home to send in your application, forward us your documents and even sign your contract online! You'll keep your car when approved for title loans online and get the quick cash you're waiting for.