Montana Capital Car Title Loans in La Verne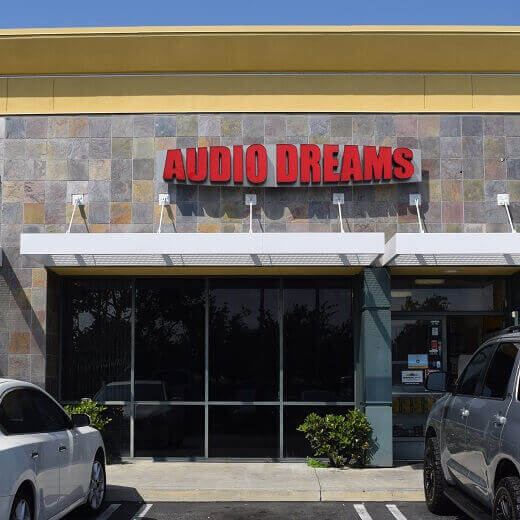 What Our Clients Say
I am so happy about the help I got from this company they have been great from the very first moment I have no complaints
Clement Fisher
14:15 29 May 21
I have had an incredibly stunning involvement with the loan low credit. I was given amazing client support and thought from them. They were incredible assistance to me.
paris vanessa
05:07 24 May 21
They are really good with loans and they work well with customers. They look to provide good honest service and I like that. I will always choose Montana Capital over anyone else.
Tyshawn Tommy
21:44 10 Mar 21
They are exceptional at what they do, always returning calls quickly or answering any questions, and also dumbing things down so I could understand everything about the loan!
Joshua M. Zamorano
10:08 14 Feb 21
It's never fun to need title loans but sometimes life hits you hard and you have no options. So while I was stressed to start this process, everyone at Montana Capital was really great and did their best to explain everything patiently so I knew what I was getting into. Great company.
Eugenia Tan
05:59 05 Jan 21
La Verne loan institutions can take advantage of your needs. That's why I always sign with Montana Capital Car Title Loans because I know they are not one of them.
Jacob khanuta
10:47 05 Mar 20
Great service and loan options, Kiel at Montana Capital was friendly and very helpful thanks.
Nicole Ruiz
05:04 19 Sep 19
Phenomenal service and company that Kiel from Montana Capital was great and listened to my needs and met every single concern I had. Thanks again
Albert Valle
03:07 12 Sep 19
Kiel from Montana Capital is an amazing and helpful employee! Give the guy a raise !!!
Was going thru a rough patch and had to shop for a title loan unfortunately... tried LoanMart, titlemax etc but I came across Montana Capital and boom!! Was able to get the funds I needed and get help from such good customer service reps like Kiel that made this horrible time an amazing experience. Thank you
Mario Rodriguez
00:42 08 Sep 19
Amazing company and amazing service from Kiel at Montana Capital. Thank you for the help when and while I need it
Maria Garcia
20:56 07 Sep 19
I don't usually write reviews but I wanted to go out of my way to write this one for Kiel at Montana Capital. He was the nicest and most understanding gentleman that I have even spoke to. Kudos to Montana Capital for hiring an employee like him.
Olga Garcia
02:04 07 Sep 19
Great help and speedy service ask for Kiel at Montana Capital he's very sweet and nice.
Ashley Rocha
22:07 06 Sep 19
Ricky Vega
23:17 08 Feb 18
About This Location
Audio Dreams provides GPS installation and removal services for Montana Capital Car Title Loans customers. The store is located at 1175 Foothill Blvd, near the intersection with Moreno Ave. If you live in La Verne and in need of installation or removal of GPS device, stop by Audio Dreams that works with Montana Capital Car Title Loans in La Verne. Audio Dreams provides our clients with unmatched customer service. Montana Capital Car Title Loans does not issue loans at this location.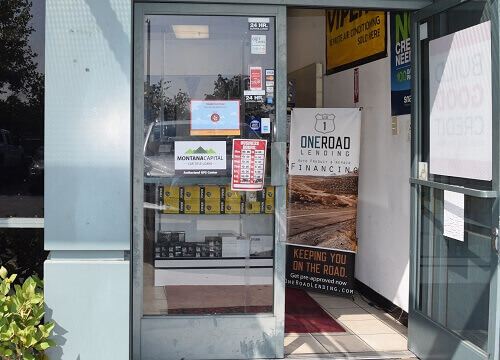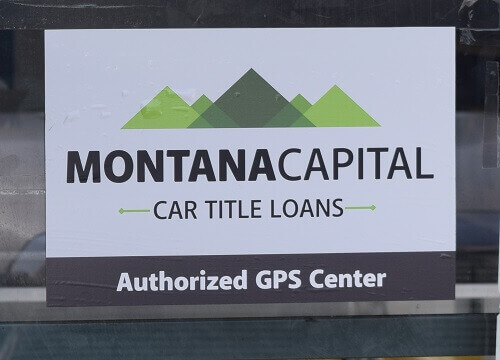 La Verne, California
Following the purchase of land in the area now called La Verne by a Mr. Isaac W. Lord, the Santa Fe Railroad put in a line that would head towards Los Angeles, In 1887, he named a piece of land after himself, "Lordsburg." After the hotel he built sat empty for a number of years, the German Baptist Brethren purchased it and established Lordsburg College. When the area was incorporated in 1906 as La Verne, the main industry was agriculture, including field crops and later citrus trees. The city of La Verne later became an important city in the citrus industry.
Financial Woes in La Verne, California
There are many aspects to living in La Verne, California that are enjoyable, such as the climate and the friendly neighbors, but for those residents who are low on money it can be stressful. Just wondering how you're going to get your bills paid, return the college debt, fix the house or get through the month can be worrisome. But the good news is that car owners in La Verne can send in an online request for a fast loan from Montana Capital Car Title Loans in La Verne. We help people just like you with a cash loan, which can help you get caught up and on your feet again. Contact us today for more information!
Title Loans in La Verne, California
Title loans simply use the value of an item that you own as collateral to process a loan for you. In the case of car title loans from Montana Capital Car Title Loans in La Verne, we use the value of your car. That's why the online application will have questions regarding your private car. We will use that information to see if your specific car has enough value to approve you for a loan. We'll also verify your ability to pay and determine if your needs fit in with our credit criteria. If your credit history is poor, you can still apply. If you are approved, we will phone you to set up a meeting to complete the loan.
Your Car
Your car is yours and remains with you while paying back the loan from Montana Capital Car Title Loans in La Verne. We'll be a lien holder until the contract is complete. During that time, drive your car as you are accustomed and have extra cash!
Don't wait to contact us for cash!
Near Locations