Montana Capital Car Title Loans in Upland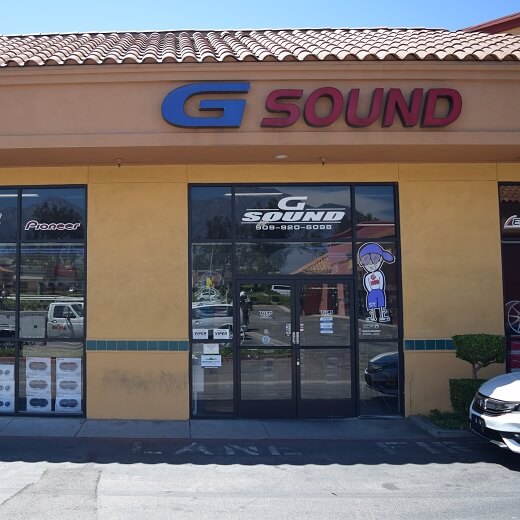 What Our Clients Say
In terms of performance, turnaround, and execution, your team rated a perfect 5 out of 5. I look forward to future business with you for the loan cannot be pay back.
Prentice Hannaman
11:44 25 Oct 21
I felt like I was being taken care of 100% of the time. They always explained everything and were patient with me even though I asked a million questions. Its the best place to get the emergency loan with bad credit!!!
Tori Tyshawn
12:03 08 Jun 21
They have been very helpful and supportive of the process. They have provided me with information about the personal loan process, and I am building my credit. Really helpful getting payday loans online same day.
Barrera Carson
17:41 05 Jun 21
Montana Capital CTL in Upland were recommended by two of my friends, and I would recommend them to any others who are looking for a good and reliable title loans lender.
Excellent service and communication, I'm super happy I went with Montana Capital car title loans for this title loan. Hell of a service.
Emma Young
21:07 15 Feb 21
I was searching for a car title loan in Upland and I'm finding them on the internet. I am so thankful that I found them. They are too kind and always so pleasant. 😊😊
Emilly Dickson
05:50 12 Jan 21
If you've heard about Montana Capital Car Title Loans, you'd know they're the most recommended when it comes to auto title loans.
Leon Stein
11:05 05 Mar 20
When I got a title loan to pay for my home renovations, I was able to pay all the workmen and finish the project. They're finished and now I'm enjoying my new home.
Donald Rager
07:19 19 Feb 20
She really good customer service and she will do everything to help you what you neededThank you very much for your good sevices
Jenylen Mendoza
18:47 19 Apr 19
Friendly and efficient service.
Lauren Rosales
00:20 16 Apr 19
Very efishent quick to handle every question and very polite at sametime.Walked me through it all
Yolanda Gonzales
18:42 06 Apr 19
Very efishent quick to handle every question and very polite at sametime. Walked me through it all
Yolanda Gonzales
07:56 06 Apr 19
olivia jackson
17:21 05 Apr 19
Johnathan was amazing guy, he has such a willing spirit to help his clients and was very quick and professional also very accurate in his knowledge and experience and very honest up front will recommend him and use his service again once again thank Johnathan for everything
nicole johnson
03:47 25 Jan 19
Very fast and quick service happy with their offer too 🙂
Amber Salgado
22:34 19 Oct 17
About This Location
G Sound provides GPS installation and removal services for Montana Capital Car Title Loans customers. The store is located at 1466 E Foothill Blvd. Suite C, near the intersection with Grove Ave. If you live in Upland and in need of installation or removal of GPS device, stop by G Sound that works with Montana Capital Car Title Loans in Upland. G Sound provides our clients with unmatched customer service. Montana Capital Car Title Loans does not issue loans at this location.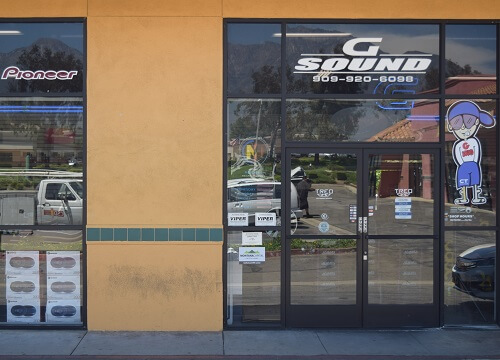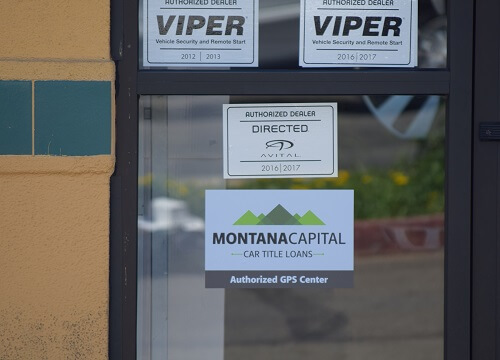 About Upland
You can still get a buffalo burger in Upland. The quaint Buffalo Inn has been serving them continuously since 1929. And for those who like history, there are many more fascinating bits of Americana to satisfy the thirst for roots. Route 66 was originally a stretch of the western section of the National Old Trails Road. Before that, this was the first overland path that Americans traveled when they arrived in California in 1826. Euclid Avenue, named by the town's founder, George Chaffey for the Greek mathematician, was the original main street and today still has the original Bridle Path down the middle.
Making Ends Meet
So, what if you live in Upland, but you don't have enough money on you to take the family out for a burger? That's no fun, but even more seriously, what if you don't have the funds to pay your debts, your overdue bills or expenses? Even if you want to take a little trip across the state, you can't go anywhere without money. Luckily enough, if you have a car then you can send in a request for a loan from Montana Capital Car Title Loans in Upland. Send in the online application today and we will check if we can qualify you for a car title loan of at least $2,600.
Who can be Qualified
From the comfort of your own home, you can send your request to Montana Capital Car Title Loans in Upland and possibly be prequalified for $2,600 without ever going out the door! When our representatives in Montana Capital Car Title Loans in Upland receive your request, they will spend some time putting a figure on the current value of your car. If you can meet our credit criteria, your car has enough value to serve as collateral and you can prove to us that you'll be able to repay a loan, then we'll contact you so we can set up a meeting as the next step.
Getting the Cash
If you do receive approval for cash from Montana Capital Car Title Loans in Upland, you'll still be able to keep your car. It's yours. But we'll put our name on your car title as its lien holder. Pay back the title loan according to the contract and you get a clear car title. Yes, it's possible!
Don't wait! Contact us today!
Near Locations