Montana Capital Car Title Loans in Pomona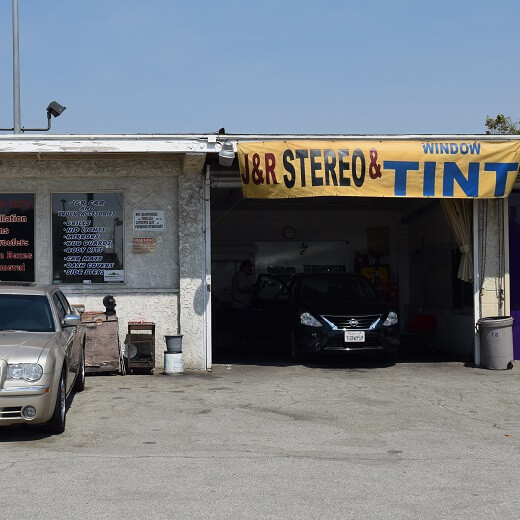 What Our Clients Say
Were magnificent!! They told extraordinary polished skills and realized the best way to work everything in a rush. I would prescribe them to anybody looking to get best personal loans for bad credit!
Thomas Key
10:42 27 May 21
I had a wonderful experience with this company. They run a fiar and honest business and you can tell they put customer satisfaction as a top priority.
Wilson Raul
18:41 15 Mar 21
I got a great interest rate and a very expedient lending process working with montana capital car title loans in pomona. Will be back for another loan if I get in money trouble again.
Jennifer Hemmings
14:20 12 Feb 21
I recently applied through Montana Capital and got a loan in Pomona. I'm very happy with their service so far, they really listen and assist you where they can. Highly recommended
Abbott Archie
06:30 07 Sep 20
I recently applied through Montana Capital and got a loan in Pomona. I'm very happy with their service so far, they really listen and assist you where they can. Highly recommended
Ursula Hillary
06:08 05 Aug 20
Very great service would recommend!
Jeanette Martinez
22:57 13 Aug 19
Kiara was a great help to me when I needed help to repair my car. She made the loan process so fast and easy. I would recommend Montana Capital to to help anyone needing a loan. Thank you Kiara
Veronica Martinez
19:25 13 Jul 19
Kiara is very professional and knowledgeable about the program, I would recommend this company.
Stacy Richardson
02:51 09 Jul 19
I really was going through a tuff time and needed to get a title loan on my vehicle. I contacted Montana Capital were the staff was very professional and helpful. Kiara at Montana Capital helped me to get approved in just a couple of hours. She was very patient and sweet. I would advise for anyone that's needing that financial help to contact this company ????. Thank you Kiara you Rock!!
cece phillips
01:52 28 Jun 19
Very respectful and quick service. Had no problem getting a loan. No hassle.
Sandra Lopez
22:34 20 Jun 19
Jesse Aramburo
18:16 12 Jun 19
I had a great and quick loan processThank you so much for all the help Kiara100% recommended
jose arredondo
00:42 04 Jun 19
Montana capital Rosemary great worker
tommy Pierson
20:21 22 Mar 18
About This Location
J&R Stereo provides GPS installation and removal services for Montana Capital Car Title Loans customers. The store is located at 237 W Holt Ave, near the intersection with N. Main St. If you live in Pomona and in need of installation or removal of GPS device, stop by J&R Stereo that works with Montana Capital Car Title Loans in Pomona. J&R Stereo provides our clients with unmatched customer service. Montana Capital Car Title Loans does not issue loans at this location.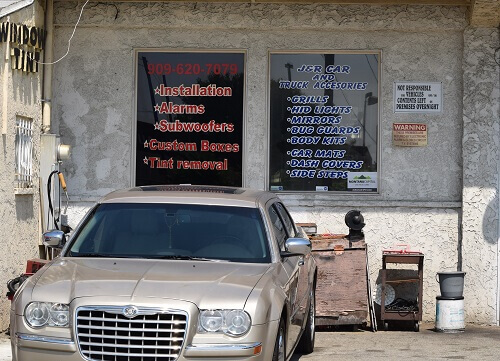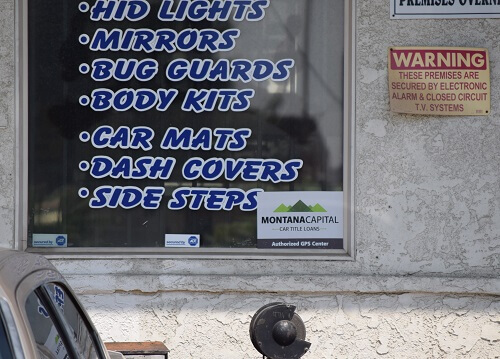 About Pomona
Pomona was the name that the ancient Romans gave to their goddess of fruit, so it is fitting that with so much background in citrus, the city would bear the name. In the 1920s Pomona was called "The Queen of the Citrus Belt." By the 1940s Pomona was a test market where big studios would show their new creations to see if the citizens of Pomona liked it. If they did, the rest of the world got to see them too. Besides all of that, the Los Angeles County Fair is hosted in Pomona as well as high level drag racing and the famous Pomona Swap Meet.
Making Ends Meet
The Pomona Swap Meet is a great way to meet people and trade some of your belongings that you don't need anymore, but if you are need of hard cash, it won't help you. The good news is that if you own a car then you can contact us at Montana Capital Car Title Loans in Pomona. Send in the form below complete with your personal identification and the details of your car. We will be happy to look over your request and see if we can help you with a quick loan in Pomona.
Requesting a Car Title Loan
After you send in your online request to Montana Capital Car Title Loans in Pomona, we will determine if your situation fits into our credit requirements. If your car is valuable enough and you have the ability to repay the loan, we will contact you to further the application process. If you are preapproved for a car title loan, we will put our name on your car title as the lien holder of your vehicle. But don't worry – this is only for the period in which you're paying back the cash loan. When you are finished with the payments according to the contract, the DMV will issue you a fresh title to your car. Until that time, while you are repaying the loan, your car remains with you just as it does now. Feel free to use it anytime. It is your car title that secures your car title loan.
Bad Credit Applicants
If you've had bad credit in the past, you can still apply to Montana Capital Car Title Loans in Pomona. When viewing your financial situation, we are more interested in your car's value, your ability to pay and your fulfillment of our credit criteria.
We are waiting to hear from you!
Near Locations