Montana Capital Car Title Loans in Ontario, CA 91761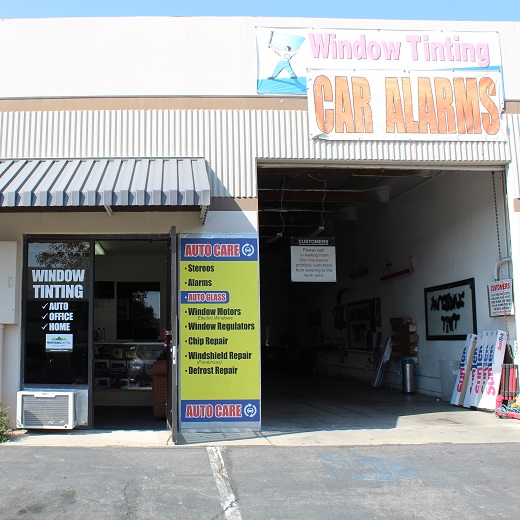 What Our Clients Say
This company offers competitive interest rates. It was also very easy to apply for a loan. The representative was always available to answer any questions. I would like to rate them 5 Stars
Eleanor Cooper
04:16 02 Nov 21
Montana answered all questions and helped through the entire process, highly recommended to use them for cash fast loans if you live in Ontario.
Lorelai Shaylee
08:16 07 Jun 21
The CGI is an amazing lender to work with. They are without a doubt the best in the business. They give the best personal loans for bad credit.
Chloe Brogan
19:29 05 Jun 21
Thank you for the great customer service and for all the professional assistance with the loan 🙂
Layla Estep
18:25 09 Mar 21
Montana capital CTL were awesome to work with. They made sure we were informed every step of the way and answered all our questions about the loan - plus they worked hard and quickly, just as promised!
Arielle Jayme
12:19 09 Feb 21
It's lovely to work with this company on car title loans in Ontario. They are flexible, professional, and most importantly never ever too pushy. Appreciate this kind of business.
Leslie Talley
12:13 05 Jan 21
I found montana while calling around a few title loans in Ontario. So far so good had no issues after I paid off my loan. Will come back to them if I ever need.
Christopher Wheeler
05:00 29 Jun 20
I'll be taking my car title loans from Montana Capital Car Title Loans from now on because of their fast and efficient service.
Jesse Nilson
11:52 05 Mar 20
I feel really lucky that my car is paid for and is worth a bunch of money. Anytime I want, I can get a car title loan and use the money for whatever I need.
Stepen Dong
06:02 04 Feb 20
A bad credit loan is what saved me from getting even worse credit status. That's because I used the money to get my bills paid on time. It's not so hard to get them online.
Tamara Smith
11:56 22 Nov 19
Wonderful experience workers we're on top of things and very kinds I would recommend this company thank you Jonathan you are the best
mariana bugarin
00:00 27 Jan 19
Wonderful experience workers we're on top of things and very kinds I would recommend this company thank you Jonathan you are the best
mariana bugarin
00:00 27 Jan 19
Jonathan was vey helpful and a pleasure to work with in time of needCheryl Griffin
Cheryl Spears
01:09 26 Jan 19
Very professional people very efficient on the service and fast. No games just business. JAMES and Kiara help me a lot. I would recommend to all people need quick cash.
Noe Victoriano
21:29 08 May 18
About This Location
Awesome Window Tinting provides GPS installation and removal services for Montana Capital Car Title Loans customers. The store is located at 2314 S Vineyard Ave Suite G, near the intersection with E Philadelphia St. If you live in Ontario and in need of installation or removal of GPS device, stop by Awesome Window Tinting that works with Montana Capital Car Title Loans in Ontario. Awesome Window Tinting provides our clients with unmatched customer service. Montana Capital Car Title Loans does not issue loans at this location.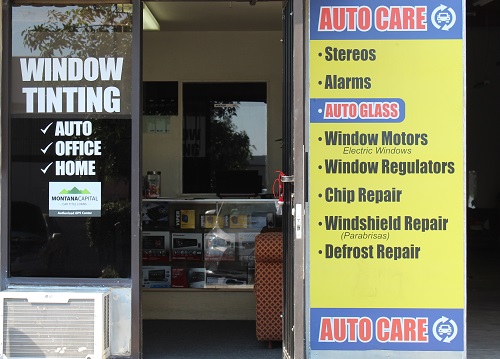 Ontario, California
Ontario, California is located in San Bernardino County. It is only about 50 square miles in total area, but it provides great services to the residents of the entire state. Its airport, the Ontario International Airport, is rated as the 15th busiest of all airports within the U.S. This is referring to the amount of cargo coming in and out of the country. Ontario is also responsible for handling large amounts of freight traffic going between the Long Beach and Los Angeles ports. Besides all of this cargo handling, many people are attracted to Ontario for the Ontario Motor Speedway or for employment at Ontario Mills.
Getting By in Ontario
There are some good job opps in Ontario, but that doesn't mean that everyone living in the city is able to make ends meet or get by until the end of the month without going into debt. No one likes to be in debt, or have old bills hanging over their heads. But that's what can happen if you miss a paycheck by changing places of employment or if there isn't enough work. Even if you don't need money for bills, maybe you want to treat the family to a little vacation. Whatever the reason you might need money, a car title loan can help. To see if you qualify for quick cash, send in the online car title loan application to Montana Capital Car Title Loans in Ontario.
Cash for Cars in Ontario
As soon as we find out what type of car you own, and its value, we will know if we can approve your application for a car title loan from Montana Capital Car Title Loans in Ontario. If it has enough unused value, if you can pay back a loan and you meet our credit criteria, then someone from our office will contact you to take the next step towards your quick cash. If everything checks out in your favor, we might even be able to pre approve your application before you ever leave your house! Applicants with bad credit can also be approved, if they meet the above mentioned criteria. Try us out today! Send in your application and let's get the ball rolling!
Keep Your Car
Keep your car while paying back your loan. Our name on your car title is all the security we need! Apply today for quick cash.
We're waiting to hear from you!
Near Locations