Montana Capital Car Title Loans in Azusa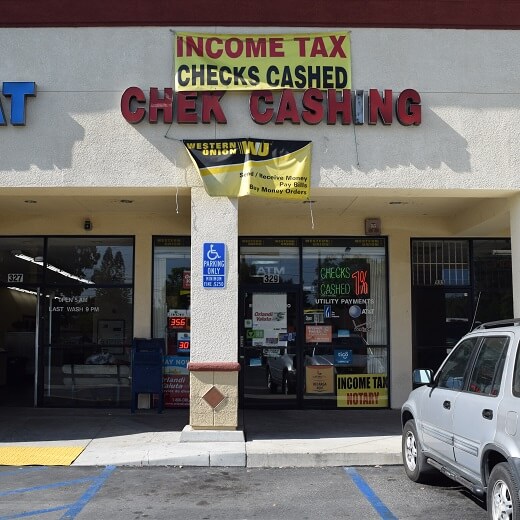 What Our Clients Say
The company helped me get my finances in order and gave me the best personal loans for bad credit. I needed to start my business.
Amanda Flores
07:47 11 Nov 21
They have been helping me get a loans I can get with bad credit. They are always friendly and professional. Thanks
Gilberto Gravelle
07:48 29 Oct 21
10/10 would recommend to anyone! I couldn't possibly say enough wonderful things about Montana at Azusa. They are rock stars!
Michael Guzman
02:09 29 May 21
Thanks for helping me out to get a loan, very professional staff went above and beyond to help me. Thanks, guys loved your service, the best payday loans. Keep it up!
gabriela lillian
10:04 21 May 21
This is an amazing place to go to for your needs! They're very helpful in getting you the personal loans for bad credit.
angela alyssa
07:16 21 May 21
After this great experience I would absolutely return to Montana Capital and will do so the next time I need some extra cash to pay some bills or other stuff.
Jaylen Michaela
14:51 16 Mar 21
They are always quick to help with any concerns or questions I had and truly helped make this a good loan experience for me! Thank you Montana Capital, you guys are awesome! (:
chiris morris
11:14 12 Feb 21
I recently got divorced so I was looking for a short loan. I'm glad I found Montana Capital Car Title Loans and they helped me right away and very fast. I'm on my way to pay off so I wanted to write a good review for this company.
Eliz Pullum
06:54 30 Sep 20
"I've been dealing with Montana for a long time. Every person I spoke with was helpful. Thelocation is super convenient and they take care of you quickly.. Love this company the best in Azusa"
Dayvien A Taisha
04:48 18 Jun 20
Getting a title loan online is the best - I don't even need to leave my house!
Shelia Thresher
07:16 29 Jan 20
Ivan made our Title Loan approval fast and simple. Thank you.
Prettie Priceless
23:51 13 Dec 18
The reason I love this place is because, I was provided the best 1on1 help in person and over the phone. I received my money the same day Thank you H&J!!!! 🙂
Damartin Brandon
22:00 28 Dec 15
hey wonderful place great customer service i would recommend it to everybody
KING DAVID
23:36 12 Mar 15
When you need advice, you don't want to be bullsh*tted by some fancy talk - you want to hear it just how it is.  Your man Roger did just that - thanks!
David Mahoney
23:31 26 Jul 14
We have had a great experience with H & J CHEKCASHING. We went to other large companies that said that we just had to come in and it would be easy but they they made us wait forever and then made us do credit check and told us we were not approved even though our car was worth $15,000 and we only needed $3,000. We went to H & J CHEKCASHING and they did not need a credit check and we were out the door with our check within an hour. The owner Aley made it easy and Miguel who handles the payments is a great guy. I highly recommend them if you need a loan and good customer service.
Lisa Huynh
23:53 12 May 14
Give money fast, even if one has a salvage car. I was actually surprised how much they try to compromise with you in order to get the loan. However, I did find that the interest was high. Overall if you want a fast cash i would suggest taking H&J cekcashing in consideration
Micheliza Hernandez
23:36 26 Feb 14
I came to H & J Check Cashing on August 2013, for a title loan. When I arrived to their office, the personnel was very friendly and oriented me though the whole process. I"m very happy with their service
About This Location
The East Gladstone Street Montana Capital Car Title Loans in Azusa Branch has been providing the residents of Azusa with car title loans since May 2016. We rent a space in H&J Chek Cashing. The store is located at 329 East Gladstone Street, between S Pasadena Avenue and S Azusa Avenue. If you live in Azusa and in need of quick cash, stop by the East Gladstone Street Montana Capital Car Title Loans in Azusa Branch. We are obligated to provide all our customers with unmatched customer service.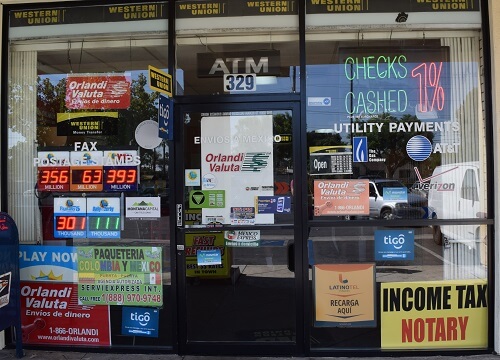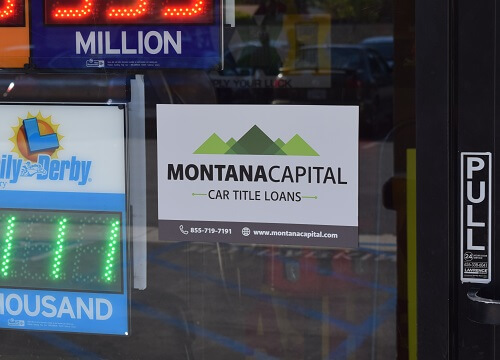 About Azusa
Azusa, which is hidden just below the San Gabriel Mountains, is situated along the famous Route 66. Even the city's residents might not know that Azusa means everything between "A" and "Z" in the USA. Back when the area was named by the Tongva tribe, however, it was called Asuksagna. Henry Dalton called it Rancho Azusa de Dalton when he bought it in 1844 and planted a vineyard, established a winery, a vinegar house, a distillery, a flour mill and a smokehouse. Today the largest employer in Azusa is the Azusa Pacific University, followed by the Azusa Unified School District.
Car Title Loans In Azusa
Bad credit or no credit at all makes no difference to us when applying for auto equity loans. If you are at need of urgent cash, we at Montana Capital Car Title Loans in Azusa might help you. We don't overlook your request based on your past credit history. Our car title loans in Azusa are secured loans. Loans are approved based on the customer's ability to pay back the loan and the value of his vehicle. Don't let the financial problems keep you down, find out if you are qualified for a loan. To start the process fill in the application form or contact us.
Keep Your Car Keys
There is nothing worse than getting into a deep financial pit and not knowing how to get out. You can lose sleep worrying about money and life can become stressful. Even people who are very careful about spending money can find themselves with unexpected financial emergencies. The good news is that if you own a car and have a decent amount of equity built up, it might be possible to get a car title loan with Montana Capital. Sometimes when people are short of money, they think the only way out is to sell their car. That is so not true! With Montana Capital Car Title Loans in Azusa you can use your car as collateral for an emergency loan. But you can still keep driving your car. That's a lot better than giving up your car! Apply now for pink slip loans in in Azusa, CA.
Emergency Auto Title Loans
Let's just say that we know what we're doing. Once approved, we at Montana Capital Car Title Loans in Antioch can get you the necessary cash you need. It's not rocket science, and it's not magic. Our business is to loan money to residents of California. We are doing it for a long time, and we know how to get the wheels spinning.
Nearest Location