Montana Capital Car Title Loans in Chino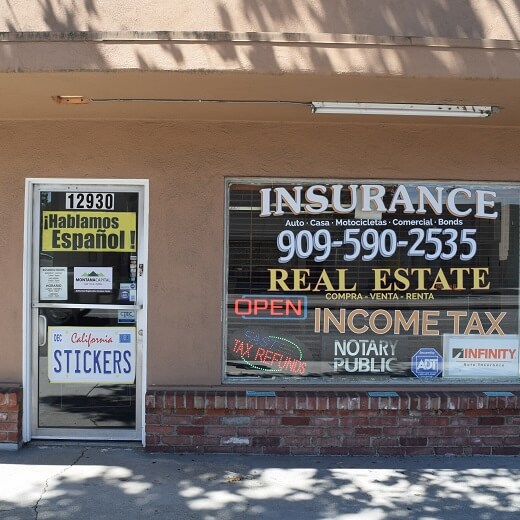 What Our Clients Say
My same day cash loans was approved quickly, and they have a low processing fee. They have responsive phone lines. They have great rates and great service. I highly recommend this company for loans.
Andrew J. Lara
13:09 29 Sep 21
I was facing lots of problems due to less credit in my account. I wanted a loan and at that time my friend was guiding me on how to take a title loan without registration. So, my search was continued, and finally, I got a lender that gives a loan. They continue to help me and guide me from start to end. Thanks a lot!
Jack D. Lambert
12:30 01 Jun 21
Very helpful staff; helped me wit car title loans with no credit check and helped in completing all the documents needed for approval. Good customer service; highly recommended. Payments are affordable.👍👍
Mckenzie Mayer
08:43 29 May 21
My payday loans bad credit was approved because they provided me with all documents I needed here at the store. Great customer service, highly recommend them.
Shirley Payne
12:50 28 May 21
They got me pre-approved in a seconda and also walked me through the process smoothly, and made sure we locked in at a great interest rate!
Richard Milne
07:26 28 May 21
There was a short circuit in one of my stores and it was difficult to manage the damage. But I was saved by this loan company !!!! They got me personal loan for people with bad credit.
Kenneth V. Smith
14:03 25 May 21
We really appreciated Montana Capital in Chino. They were so helpful every step of the way, and completed our loan with very fast so we can go pay some unpaid bills we had.
Sharon Rearden
23:26 08 Mar 21
I can't say more good things about Montana Capital and the title loans process. They steadily walked me through the online loan process as if I were their only client!
Robert K. McGowan
06:12 13 Feb 21
This is the best place to get a title loan. Honest, fast, and very friendly customer service.
Loraine J. Vance
06:10 04 Nov 20
This will be my first time to take a loan, so I did a quick research about title loans in Chino. I compared their terms and found Montana Capital Car Title Loans as a standout.
Ivan Brent Sr.
19:03 03 Sep 19
Ivan Brent Sr.
19:03 03 Sep 19
Daniel figuero from Montana capital was a great help. High recommend Montana capital.:)
Munoz Rosa
19:02 09 Feb 18
About This Location
Roma Insurance Services provides registration services for Montana Capital Car Title Loans customers. The store is located at 12930 Central Ave, near the intersection with Riverside Dr. If you live in Chino and in need of registration services, stop by Roma Insurance Services that works with Montana Capital Car Title Loans in Chino. Roma Insurance Services provides our clients with unmatched customer service. Montana Capital Car Title Loans does not issue loans at this location.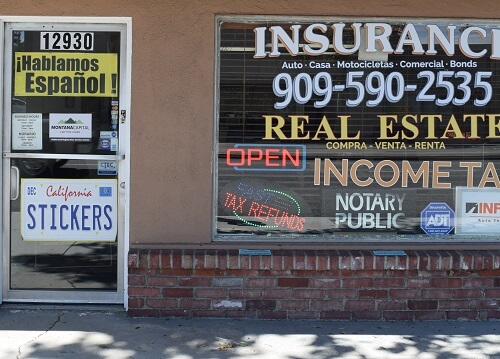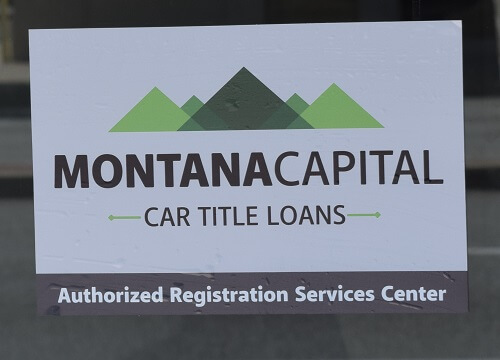 Interesting Tidbits about Chino
Chino, California was known as a center of dairy production in the 1950s up until the 1980s. In fact, because of the efficient dairies in the area, it became one of the nation's biggest milk producing communities. But the pastoral setting was also noticed by the film industry. Hollywood used the rural backdrop in several midwestern type of movies during the 1960s, such as Bus Riley's Back in Town, The Stripper and Twelve O'Clock High. There are still a few goats and chickens to be seen on farms, but the rural flavor has taken back seat to its new middle class character as Chino evolved into a suburban style of living.
Where to Go for Financial Help in Chino
Now that the city of Chino has left dairy farming behind, there are people that are feeling the need for extra cash to get by. They might need cash to leave farming and learn a new trade, or to set up a new business. Other uses for a quick loan could be to get old bills paid in full or to take care of school loans. Whatever the reason, Montana Capital Car Title Loans in Chino is here to help. If you own a car, we will evaluate your situation to see if we can prepare a cash loan for you. Send us your details today and let's get started!
Apply for Car Title Loans
To quickly apply for a cash loan from Montana Capital Car Title Loans in Chino, just fill in the online form and submit it to our qualified team. We'll look at the type of car you have and its condition to obtain current market value. There are only 3 requirements for being approved for a loan. First off, the vehicle that you own needs to be of adequate value, secondly, you need to meet our credit criteria and thirdly, we need to determine that you can pay a loan off. If we can confirm those 3 items, one of our team members will contact you to set up a time to meet.
Pre-approval of Title Loans
If you meet our requirements for a quick cash loan from Montana Capital Car Title Loans in Chino, we will ask you for your car title. We'll add our name to your title and use the value of your car as collateral for a loan.
Near Locations