Montana Capital Car Title Loans in Oceanside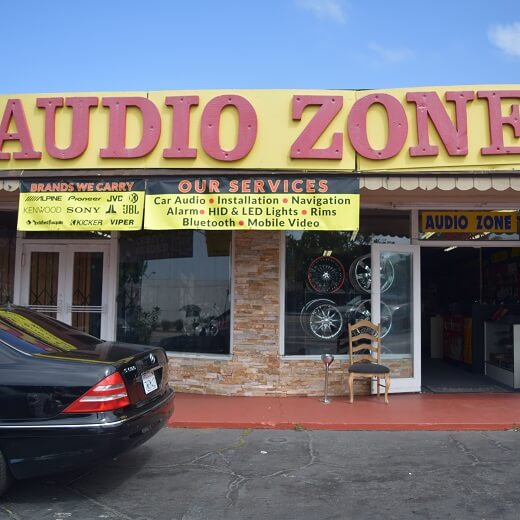 What Our Clients Say
From the very get-go to settlement, Everything was easy to deal with. Pleasant to deal with. Highly recommend that you contact the team for a long term loans no credit check.
Alexander Shelton
11:44 01 Nov 21
They simply get the job done, and get it done quickly! You will not be dissatisfied! This is the best company for payday loans!!!
Brenda Paulina
17:33 28 Jun 21
I love that this loan allowed me to get fast money which I will pay back monthly. It will help me and my family get through this pandemic. They gave loans for people with bad credit. Thanks Montana Capital Car Title Loans.
Jordyn Alaina
11:24 08 Jun 21
This is probably the easiest loan process you'll ever encounter. They do everything super quickly and the requirements are very reasonable. Thanks Montana Capital!
wqeads sadwqe
09:53 11 Mar 21
Wonderful company to deal with on loans. They were able to set up the transaction for an online loan with zero in person interaction and locked me in an incredibly low interest rate!!
Ryann Gilman
10:05 08 Feb 21
My car is expensive, so when I needed money the same day, I used its value to get qualified for an auto equity loan. I kept my car and got the money.
Dorothy Black
12:44 21 Nov 19
Very pleased with the service great customer service
Veronica Brambila
23:42 07 Dec 18
Very fast service, lots of help!
Service was excellent, the girl that helped us was extremely nice and very helpful
Deborah Haney
19:08 21 May 16
Great service, highly recommended I will refer friends and family
Danielle Jean Louis
02:13 26 Apr 16
Great and friendly to work with !!
jonathan cariaga
02:32 13 Apr 16
Very easy, fast and professional service. I would definitely recommend them if you are looking for a title loan.
Mistie Johnston
01:50 09 Feb 16
About This Location
Audio & Accessory Zone provides GPS installation and removal services for Montana Capital Car Title Loans customers. The store is located at 1710 Mission Ave, between Archer Street and Canyon Drive. If you live in Oceanside and in need of installation or removal of GPS device, stop by Audio & Accessory Zone that works with Montana Capital Car Title Loans in Oceanside. Audio & Accessory Zone provides our clients with unmatched customer service. Montana Capital Car Title Loans does not issue loans at this location.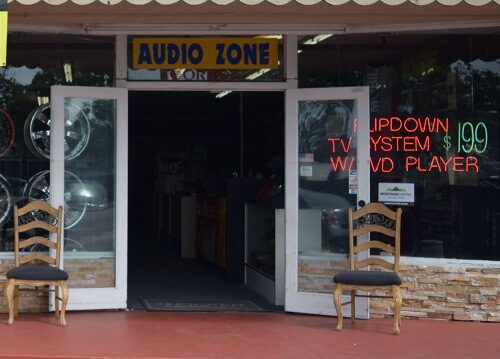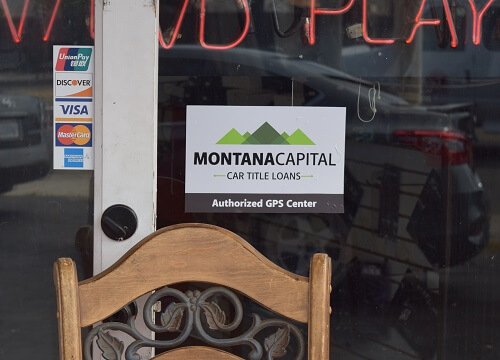 About Oceanside
Oceanside, with one of the longest wooden piers on the western US coastline and host to the World's Largest Women's Surf Competition, has a lot of advantages over other US cities. Downtown Oceanside is home to the California Surf Museum. It also hosts the start of the annual bicycle race called Race Across America, which is thought to be the hardest sporting event in the world.  It has a comfortable climate that is semi-arid, but cooled with nice winds off the sea.
Quick Cash
With plenty of exciting events going on in Oceanside, there's always something to do. But if you need extra money in your account to be able to join the fun, a car title loan might be better than over charging your credit card. Credit card debt can be very expensive. On top of the original price that you pay for an item, you need to pay interest to the credit card company each month. If you have more than one credit card and you are making purchases with all of them, you can get into deep debt very quickly. Some people can afford to pay only the minimum on their bills every month, so the credit card debt keeps growing even without making more purchases. By using cash from Montana Capital Car Title Loans in Oceanside, you can avoid adding to your mounting credit card debt.
Credit history
With car title loans, the credit status is less important because our loans are based on our credit criteria, the value of your car and your ability to repay the loan. Send us your application today and if you own a car with value and you can prove your ability to pay, we might be able to help you. So instead of getting in your car and driving through traffic to get to a bank, make a cup of coffee, put your feet up and open your computer. Filling out an application for an auto title loan from home is much more convenient than going into town.
How Can We Help
We have an eager team sitting by the phone waiting to hear from. At Montana Capital Car Title Loans in Oceanside we know that if you need cash for any reason, you need it urgently. We are experienced in responding to loan applications as quickly as possible. If you send us your online car title loan application form that is all filled out, we will review it and contact you during office hours to proceed with the application.
Near Locations