Montana Capital Car Title Loans in Palmdale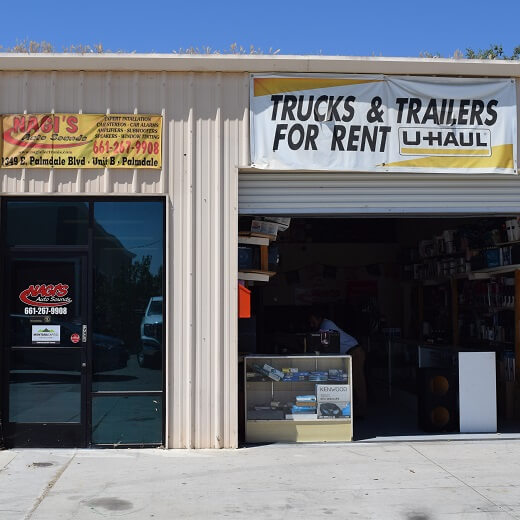 What Our Clients Say
Highly recommend Montana! Reps are extremely knowledgeable and communicative! They got us an amazing rate and the whole process was stress free and easy! Best company who gives same day payday loans.
Elisa Dominguez
08:38 08 Jun 21
Customer service is excellent. Staff were accommodating and eager to help. They have all been professional and informative in explaining the loan process. I am creating my credit.
Shelton Black
11:06 05 Jun 21
I never thought I would need a loan but I'm sure glad that this company was around when I did. Helped me out immediately and got me a great loan. So happy!
uyasgd uaysgd
00:17 11 Mar 21
Not only were we impressed, but we are so happy with the communication and speed in getting things submitted to Montana. The loan process is super simple! Highly recommend!🤗
Ronna Durant
09:40 08 Feb 21
With no money coming in, I wasn't sure how I could pay for my baby's ballet classes. That's why I got a car title loan online.
Jeremiah G Tremain
12:18 11 Feb 20
I called in and got approved in minutes , they gave me an appointment to go in with vehicle.. I was in and out within an hour with a check.
Brian Gold
19:54 14 May 16
I like the place they are very helpful
Matilde Coleman
01:53 02 Dec 15
Great place to get loan. Employees are very helpful. I highly recommend this place.
This place is efficient and everybody is nice. My experience was positive and therefore I highly recommend Trust Loan!
Hannah Unger
21:15 13 Oct 15
Everyone really was very nice, and efficient in explaining everything. I was in and out in less than an hour and they really helped me with what I needed.
When you are asking for a loan, you know you are going to speak to strange people who won't know you and won't care about you very much. The lady I spoke to at Trust Loan Guru in Palmdale was really friendly and kind which made such a difference.
About This Location
Nagi's Auto Sounds provides GPS installation and removal services for Montana Capital Car Title Loans customers. The store is located at 1349 E Palmdale Blvd, Unit B, near the intersection with 15th Street East. If you live in Palmdale and in need of installation or removal of GPS device, stop by Nagi's Auto Sounds that works with Montana Capital Car Title Loans in Palmdale. Nagi's Auto Sounds provides our clients with unmatched customer service. Montana Capital Car Title Loans does not issue loans at this location.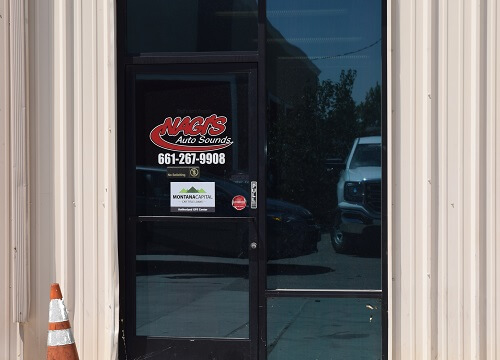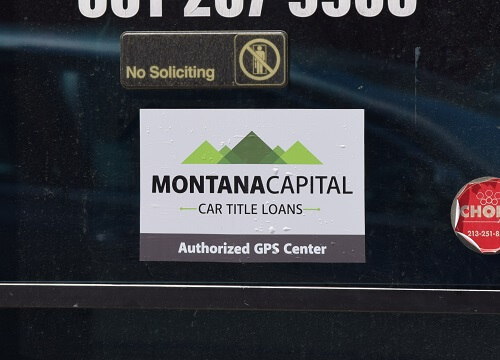 About Palmdale
Tradition has it that when the first travelers arrived in the area, they thought that the Joshua trees were actually palm trees, so they named their new settlement after the "palm" trees. The city of Palmdale has grown a lot since those days, with more than 150,000 residents. During the past 25 years, Palmdale has been ranked among the fastest growing cities in the nation. It is home to the Palmdale Regional Medical Center, the Palmdale Amphitheater, two new swimming pools and the Dry Town Water Park.
Car Title Loans in Palmdale
It's a beautiful city to live in, but even better if you have enough money in your account to cover all of your needs and expenses. Life in Palmdale can be a little pricey, but if you get behind on your bills or need an influx of cash to cover expenses, we might be able to assist. If you own a car, read on and find out if you can leverage it to get a loan. Our minimum car title loan amount is $2,600.
Get Urgent Cash in Palmdale
Montana Capital Car Title Loans in Palmdale offers you the ability to apply for auto title loans which are really set up for people who need a quick cash fix. The first point to stress about these auto title loans is that they are readily available and that the principal qualification is that any applicant must both own a car and have the documents that prove that legally. Even more important, you must show proof that you will be able to pay the loan back according to the monthly payments and that you meet our credit criteria. There is no problem with any lack of credit status because even bad credit applicants are welcome to apply.
Keep Driving Your Car
You'll be happy to know that if your car title loan request is approved, you can still hang on to your car and use it whenever you want to. We don't take your vehicle because we only need to use your car as collateral. At Montana Capital Car Title Loans in Palmdale, we are here to assist you in every way that we can! So let's see how we can assist you with a fast loan. We're waiting to hear from you!
Near Locations