Montana Capital Car Title Loans in Palmdale, CA 93551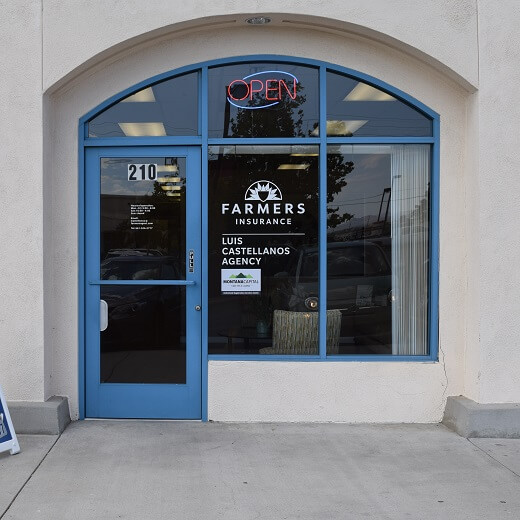 What Our Clients Say
Thank you so much, I will recommend you to all my friends and family!! It's a pleasure doing business with you, and I'm happy to be approved for a quick title loan when I don't have a good score!
Renaud Masquelier
10:42 26 Oct 21
Our neighbor was helping me and connected me to some of the lenders. I called them one by one. Finally, I got one of the lenders. They gave me a car title loans for bad credit. Overall had a great experience.
Shirley B.
12:38 01 Jun 21
Definitely recommending this place for best place to get a title loan near me and coming back. Everything was simple and clear to understand.✌✌
Houston West
08:55 29 May 21
Great customer service and value, definitely coming back and referring others for payday loans online same day!
Bobbie Dunn
12:59 28 May 21
I searched and found this site which helps people get marriage loans. They are helpful to get the loan from direct lender bad credit, their follow-up was very good.
Edwin V. Collins
13:54 25 May 21
They did phenomenal work for us. Extremely responsive, excellent rate and incredible service.
Aditya Ana
13:48 16 Mar 21
I recommend Montana Capital to everyone who needs an awesome lender. Thank you so much for helping me get back on my feet with this loan. I hope to pay back ASAP!😊😊
Jack J. Miller
22:33 12 Feb 21
Best place for title loans in Palmdale. Awesome agents and great service!
Emma Adalee
05:59 04 Nov 20
DeJuan Lofton
03:58 11 Sep 19
The stars are for the customer service. Everytime I call they are very nice and helpful and always work with me in a pleasant manner.
Erica Dhanju
20:23 15 Feb 18
I needed to make a payment change date and talked to Daniel and he was Very easy to talk to and handled my problem! Thank you
John Teicheira
17:27 14 Feb 18
About This Location
Immediate Auto Registration Services provides registration services for Montana Capital Car Title Loans customers. The store is located at 38713 Tierra Subida Ave Suite 210, near the intersection with W AveQ-6 and Date Palm Dr. If you live in Palmdale and in need of registration services, stop by Immediate Auto Registration Services that works with Montana Capital Car Title Loans in Palmdale. Immediate Auto Registration Services provides our clients with unmatched customer service. Montana Capital Car Title Loans does not issue loans at this location.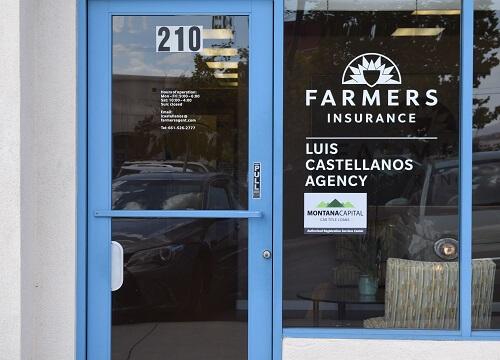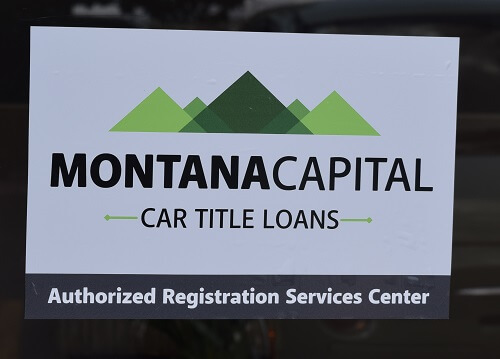 Palmdale, California
Palmdale, CA is known by some as the "Aerospace Capital of the United States." That's an appropriate name for a city that has been home to researching, developing, assembling, testing in flight and servicing or modifying several aircraft that were then used by the United States Airforce, and  NASA as well as many of the world's airlines. These projects all took place at USAF Plant 42, in Palmdale. But the city didn't restrict itself to aircraft, as it was also home to the Model A Ford Company, which builds precise reproductions, custom bodies and extra parts for custom cars and hot rods.
Cash Crises in Palmdale
With all of the work and engineering going on in Palmdale, you'd think that everyone would be doing well. But unfortunately, that is not always the case. When people are in between one job and another, or there's a slight slowdown in work, it's pretty easy to get behind in payments and urgent expenses.  Rather than getting stressed out about not having cash, consider what a car title loan from Montana Capital Car Title Loans in Palmdale can do for you. WIth very little effort on your part, you can send us your completed car title loan application form, with the details of a car that belongs to you. We'll check it out and get back with you!
Cash Loans
We will take a look at what type of car you own and get its current value. If it's a high enough value, if you can prove to us that you will be able to repay the loan and if you meet our credit requirements, then we'll contact you so we can complete the application process. If you are  eligible, you might be pre-qualified while still at home. Our car title loans begin at $2,600 and can go up from there. Keep your car and get cash from Montana Capital Car Title Loans in Palmdale.
Bad Credit Applicants
If you've been down on your luck for a while, you might have become what the banks would call a bad credit risk. But your credit status isn't so important when applying for car title loans because we use the value of your car and your ability to repay the loan for securing the loan. We don't take your car, but we put our name on the title. Don't worry – you'll get a fresh title when you've completed the contract.
Call or apply online now!
Nearest Locations