Montana Capital Car Title Loans in Manteca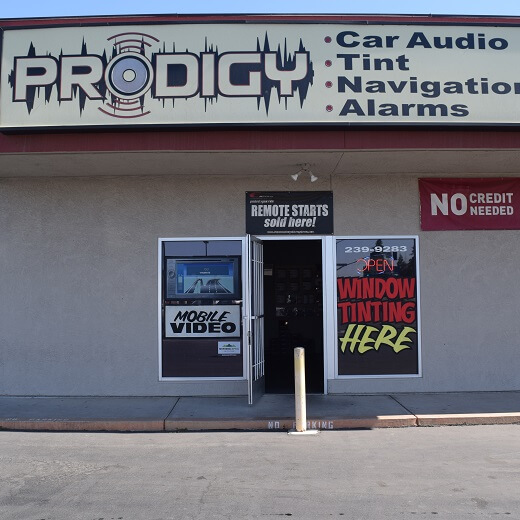 What Our Clients Say
Awesome customer service, easy and fast loan process. Friendly, understanding staff. The best loan experience I have ever had. Thank you!!
Vicky Haggard
10:42 25 Oct 21
I have taken a loan from here for which processing time was very less. Customer support executives were really helpful who guided me throughout the process.
Zayne Kailey
20:42 09 Jun 21
I love my experience with Montana. Their work is superb. Got same day approval for pink slip loan.
They made the whole process of getting the fast loans quick and simple. Friendly and efficient service. Highly recommended.
Deborah Tuckerjkjgk
16:30 04 Jun 21
I wanted to apply for auto title loans online but I'm confused about which company to choose as their are tons of online title loans companies present in the market. But then my brother told me about Montana Title Loans and he was absolutely right about this company. It was Great experience working with them.
Richard Calhoun
15:20 01 Jun 21
Your assistance was greatly appreciated. Thankyou for helping me in buying a car with no credit. I will certainly recommend them to others.
Lisa Mccormick
10:14 30 May 21
I want to ask Montana Capital Car Title Loans to keep up the good work!! You can tell that this company cares about serving customers to the best of their abilities and I really hope it stays this way....
Deedra burkhart
09:30 10 Mar 21
A pleasure to work with. They got us an amazing rate, answered all our questions and made the auto title loan process nice and easy.
toryenie Closewin
11:59 06 Feb 21
"Montana are by far the best title loans company in Manteca. So far they have been excellent and they treatyou like family."
Yochanan W Remmy
12:33 19 Jun 20
Our washing machine stopped working. I can't do manual laundry because I'm too busy. Good thing, taking a loan from Montana Capital Car Title Loans Manteca was very fast.
Angle Conklin
11:38 05 Mar 20
Getting car title loans means that you can cover your expenses without having to pay for late fees and penalties. That's what I do when I have bills due that I can't get paid on time.
Chase y steele
11:31 31 Jan 20
Why would I bother with a credit card when I don't need one? I didn't know why companies always send me invitations to apply. Well, anyway, now I sort of understand. When I needed money, I couldn't get a loan because of no credit. That's where Montana Capital stepped in to help me. I'm making my payments on time to be sure that I end up with a good credit record.
Lily Clarkson
12:37 21 Nov 19
Great experience Daniel was very helpful
marimar angulo
20:07 28 Feb 18
About This Location
Prodigy Tint & Car Audio provides GPS installation and removal services for Montana Capital Car Title Loans customers. The store is located at 941 E Yosemite Avenue, near the intersection with Powers Ave. If you live in Manteca and in need of installation or removal of GPS device, stop by Prodigy Tint & Car Audio that works with Montana Capital Car Title Loans in Manteca. Prodigy Tint & Car Audio provides our clients with unmatched customer service. Montana Capital Car Title Loans does not issue loans at this location.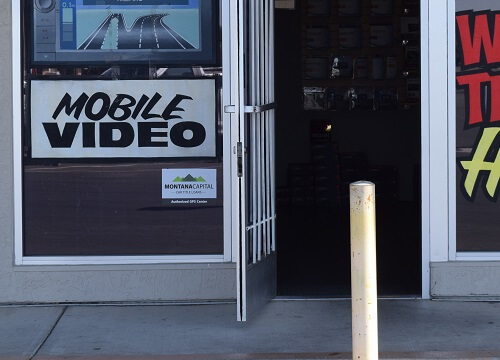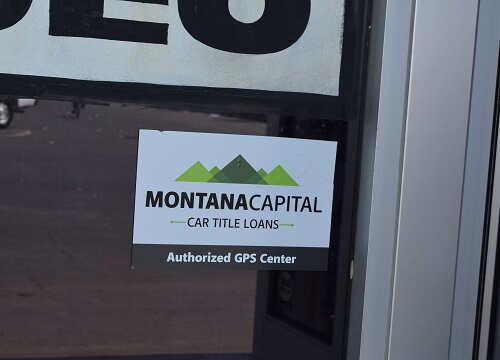 Manteca, California
Manteca  is a city situated in California's Central Valley and lies just 76 miles away from San Francisco. Joshua Cowell first founded the city in 1861 and when a train station was constructed in the area it was named as Manteca, which is "lard" in Spanish. That was actually a mistake, as the name of the town was meant to be Monteca, but unfortunately the name was misspelled. Joshua Cowell was the first mayor of the newly founded town. Dorthea Lange, a photojournalist, documented the town when she took pictures of a Manteca farm and submitted them to the Farm Security Administration.
Getting By With Extra Cash
Life in Manteca can be expensive, and if you're late in paying your bills they become even more expensive. There will be late fees and penalties and you might even end up with a bad credit rating, that will make it hard for you to get a loan from a bank. However, if you own a car then you might want to consider applying for a car title loan from Montana Capital Car Title Loans in Manteca. Car title loans use the value you already have in your car as a type of collateral for a cash  loan. You don't need to give up your car when you apply for a car title loan. So what happens in the end is that you get to keep driving your car while you have money to pay for the gas and the bills.
Applying for Car Title Loans in Manteca
To apply for a fast loan from Montana Capital Car Title Loans in Manteca, you only need to fill in the online application and send it in to us. We'll have a look at it as quickly as possible so that we can find out the exact value of your car. If it is worth enough money, we will confirm that you won't have a problem paying back the loan and that your criteria fits with our credit specifications. If your loan is approved, one of our staff will contact you to take your application on to the next step.
Getting Your Cash
Once you are approved and have your cash in hand, use it however suits you best. We'll put our name on your car title so we can use its value to approve your loan.
Get cash for your car's value in Manteca!
Near Locations