Montana Capital Car Title Loans in Stockton, CA 95206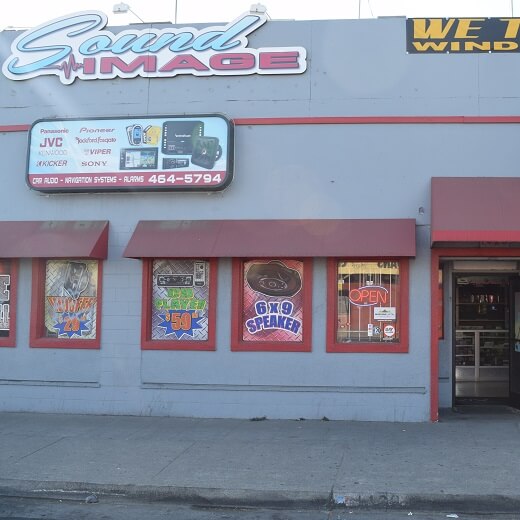 What Our Clients Say
I was very pleased with the quick loan process because they offer all the facilities in one place itself. I highly recommend this place to get a loan.
Norma Ramos
10:46 17 Nov 21
The team was very helpful and made the process of getting a quick loan so straightforward. I'm very pleased with how easy the process was and how straightforward the steps were.
I'm confident we got the best funding option possible after working with Montana CTL! Contact them if you need a loan with bad credit. It comes highly recommended!
Kyla Destiny
15:16 28 Jun 21
I wanted a instant payday loans. They helped a lot in getting the things done for me. Thank you, folks.
Delaney Lina
09:33 14 May 21
I like it when people are responsive and this team is extremely good at this. Called quick, give information, and processed application fast because I needed a loan with bad credit. Got a high-value debt consolidation. Really delighted!!
Aryan Melina
12:02 13 May 21
Thank you Montana Capital Car Title Loans for allowing me to keep up with my bills and for always being there when I need it most. You always make me feel positive and comfortable and I'm thankful for your service.
Kadence Aiden
17:09 12 Mar 21
Super helpful and professional. This was our first time getting a loan, so we had a lot of novice questions and they were always responsive and courteous. They never once made us feel stupid or like we were pestering them. Just excellent service all around.
Gerry Milburn
13:08 09 Feb 21
They helped me a lot because I wasn't approved with any other car title loans company. Payments were high but ok for me. Use them if you need a loan!
Sasha Moody
08:01 15 Sep 20
They helped me a lot because I wasn't approved with any other car title loans company. Payments were high but ok for me. Use them if you need a loan!
Brittany Tender
07:18 06 Aug 20
Great service, late on payments and they really worked with me and set something up. Happy Customer!! Great Customers Sevice she took time to view my account and see what options worked for me. Thanks Bonnie and the rest of the staff
nicole ramirez
17:41 16 Aug 19
Kiara was very friendly and very helpful in making my process fast and easy.
James Murphy
21:42 01 Feb 19
Very courteous staff. Overall I was happy with the service I received. They made sure to follow up with me consistently and make sure I was taken care of.
Michael Haider
23:52 28 Apr 15
Looked at the websites of loads of different companies but kept coming back to yours and found it straight to the point and trustworthy so I picked you to work with.
James Alvarez
22:57 29 Dec 14
Easy process.Very helpful. Explained everything clearly and fast. Thank You.
Luis Elijah Marquez
20:44 19 Jul 14
This was all very new to me and I really didn't know what to expect. I was so relieved when Shelley spoke to me as she was so helpful and explained everything.
Marvin Orellana
23:16 16 Jun 14
About This Location
West Coast Car Audio provides GPS installation and removal services for Montana Capital Car Title Loans customers. The store is located at 530 E. Dr Martin Luther King Jr Blvd, near the intersection with S American St. If you live in Stockton, CA 95206 and in need of installation or removal of GPS device, stop by West Coast Car Audio that works with Montana Capital Car Title Loans in Stockton, CA 95206. West Coast Car Audio provides our clients with unmatched customer service. Montana Capital Car Title Loans does not issue loans at this location.
Getting Quick Cash is Simple
Getting quick cash with Montana Capital Car Title Loans in Stockton has never been so simple. If you need a fast online loan for any purpose, you are welcome to send in an online application for a title loan. The main item you'll need when sending in your online application is a car that has good value. If your request is approved by our loan agents, you'll need to send in your car title but the car stays with you! So if you have an urgent need for mone today, don't wait another minute to send in your online application or give us a quick call. We have locations near you.
How Do Title Loans in Stockton Work?
Title loans in Stockton work by taking advantage of your car's value to process quick cash for you. They use your car's value as collateral by becoming a lien-holder on your car. By using your title, you can still keep your car and drive it as needed. The amount of your online cash loan depends on how much your car is worth, our credit requirements and your ability to pay back the money. At the end of the contract, you will receive your title back in the mail without our name on it. Title loans in Stockton are very fast, so send in your request now!
Finding Title Loans Near Me in Stockton
If you are ready to apply for instant online cash loans, you're probably wondering, "Where are the title loans near me in Stockton?" We have multiple locations for Montana Capital Car Title Loans in California, and there is surely one near you. Check on the internet or in the phone book. Either give us a call, come into one of our locations, or send in your title loans online application without ever leaving your house.
Applying for Title loans online in Stockton
If you need fast cash and you own a vehicle, you can easily apply for title loans online in Stockton. With online applications, you can expect quick service and easy online fast cash. When we receive your online application, one of our customer service agents will assess the value of your car, meeting our basic credit standards and will confirm your ability to pay, according to your monthly income.