Montana Capital Car Title Loans in Santa Ana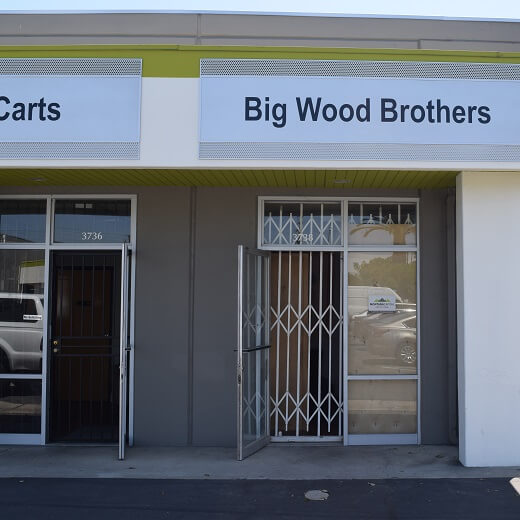 What Our Clients Say
Throughout the entire process of my motorcycle loan, your professionalism was much appreciated; I appreciated the way.
Siya olsan
04:43 30 Oct 21
I am glad my team provided the loan for installment loans for bad credit, which I received 2 months ago. They are quick and easy to work with even after your loan disbursement is made.
traci mundale
11:08 03 Jun 21
The lack of work during covid seriously affected our finances and hurt the credit score. All banks refused us the help but not Montana Capital, they sized up our assets and allowed us to have more cash flow , thanks to their instant financial help. Can't thank them enough!
krystal hodges
10:58 24 May 21
Montana Capital Car Title Loans just helped us refinance my title loans. The process was fast and easy, and the staff was responsive and easy to work with. I believe we got a good rate that will save us lots of money in the future.
Bernadette Smith
11:51 05 May 21
I would recommend using this company for a loan. They are responsive and nice. They also are very knowledgeable. Overall it is always a pleasure to work with them.
Blake Simpson
07:03 05 Mar 21
Thank you James for your quick response time on answering or returning my calls🤙 and performing miracles getting me approved for the bad credit title loan.
Just because you ended up with bad credit status for some reason or another, you can still get a bad credit loan. You will have to prove your ability to pay, of course.
Crystal Harris
12:39 21 Nov 19
When I needed a loan with bad credit, I did not think I could get one. I thought I was dreaming. That is, until I found out about Montana Capital. They did some checking and then gave me a bad credit loan.
Silas Henderson
12:36 21 Nov 19
Excellent Service and friendly staff to get the quick loan.
Naveen Kumar
21:29 06 Dec 18
Best place in Orange County. Looked around, people here were nice and gave good offer so I came. Very satisfied.
Ruishi Qin
17:11 14 Sep 15
Very friendly personable service....very easy to obtain a loan. Thank you so much!!
Kristina Silva
00:26 27 Aug 15
Great service. Nice people to deal with and speedy!
Fast and simple process. Great place really recommend it. Personnel was very helpful. Thank you elena you were super helpful.
Dina Hernandez
03:02 17 Jul 15
I love this place, I was in need of quick cash and they been able to help me with the cash loan approval same day.
About This Location
The West Warner Avenue Montana Capital Car Title Loans in Santa Ana Branch has been providing the residents of Santa Ana with car title loans since June 7th 2017. We rent a space in Big Wood Brothers. The store is located at 3738 West Warner Ave between S Harbor Blvd. and S Yale Street. If you live in Santa Ana and in need of quick cash, call us to set an appointment at the West Warner Ave Montana Capital Car Title Loans in Santa Ana branch. We are obligated to provide all our customers with unmatched customer service.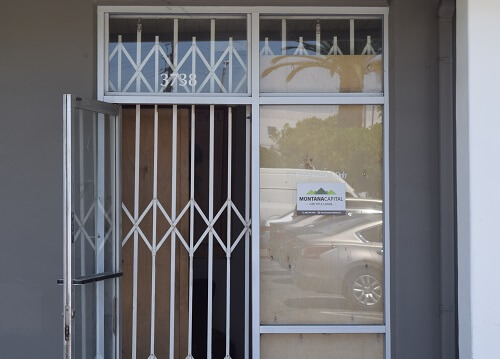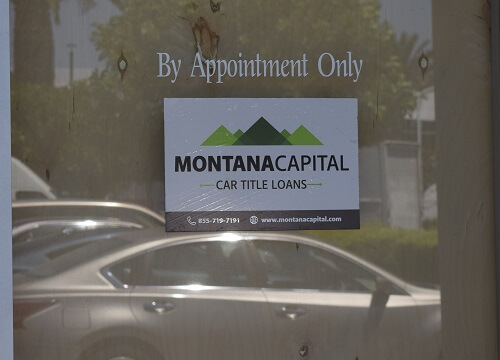 About Santa Ana
Santa Ana, incorporated in 1886, was built on lands of the Santa Ana Valley that a sergeant in the Spanish army, Jose Antonio Yorba, received as a land grant from the Spanish Crown in 1770. The beautiful Santa Ana Valley is basically what today is Orange County. From Yorba's descendants, William H. Spurgeon, formerly of Kentucky, obtained a large tract of land in 1869. On this land the town of Santa Ana was established 1886 and three years later became the county seat of the new Orange County and still is more than 130 years later.
Car Title Loans in Santa Ana
Santa Ana shares its name with winds which frequently trigger off forest fires. That's the kind of emergency that can leave people's careful budgeting in a complete wreck which is where our Montana Capital Car Title Loans in Santa Ana are such a boon at times of trouble. For many people, financial difficulties are an everyday struggle and most of them have poor credit score but that doesn't mean they are out of solutions. Bad credit or no credit at all makes no difference when applying to get pink slip loans from us. We at Montana Capital Car Title Loans welcome all car owners who are in need of instant cash to apply with us for an auto title loan. We issue loans at a minimum amount of $2,600. The loan amount is set according to our credit criteria such as the value of a vehicle and the costumer's ability to pay back the loan.
Auto Equity Loans - How It Works
Many people who own a car and have the ability to repay the loan can use their vehicle to get an auto title loan. If you own your car then your own name will appear on the car title. If that's the case, then fill in your car's details and we'll evaluate your request for a car title loan. We can consider your request for a loan since by adding our name to your title as a lien holder, we can use it as loan security, as long as you show the ability to repay the loan. That's why it's called a secured loan because the car that is used as collateral provides the security that a lender requires. So instead of going outside, driving halfway across town, finding parking and then standing in line at a bank for a loan cashier to sit with you, wouldn't it be easier to apply online for an auto title loan from Montana Capital Car Title Loans in Santa Ana?
Near Locations