Montana Capital Car Title Loans in Garden Grove
What Our Clients Say
This company offers very quick loan services. I was glad to receive my cash loans for bad credit in just two hours after I submitted my application.
Thelma Hughes
10:45 10 Nov 21
We were able to get a loan with Montana Capital Car Title Loans support; they provided us with excellent customer service. They went above and beyond to help us; we're grateful.
Dorothy Farrel
06:27 29 Oct 21
I would like to thank Montana Capital Car Title Loans for being so kind and helpful, I am thrilled about this financial solution you helped provide. Thanks for taking your time to make sure I was satisfied with everything. This is the best company in installment loans online for bad credit.
Trace Johns
08:10 08 Jun 21
They are wonderful to work with. Without a doubt, it's the best place for getting a instant loans bad credit.
Callum Garrett
09:19 05 Jun 21
The process is awesome and the money I got helped me fix my vehicle and move on with my life in a speedy and convenient way. Truly the best!!
uygasd uyasgd
00:33 10 Mar 21
I truly appreciate all the help from Montana Capital for my auto title loan process. I will definitely recommend them to others as well as my family. 🙂
Sergio Pamala
10:58 06 Feb 21
When I needed money bad but I didn't want my neighbors to find out, I got an auto title loan because I know they're confidential.
Ciarra G Waseem
12:24 11 Feb 20
Traveled from Bakersfield to this location definitely worth the drive friendly fast service and they were very easy to work everything out
Merki Turney
19:54 12 Apr 16
I really like the customer service. very nice people. i would defenately come back .
jesus rodriguez
21:15 16 Dec 15
they got me in and out very quickly i recomend them for a loan
Rodney Anderson
00:19 21 Nov 15
I called in, got appointment. Everything went smoothly. Customer service was excellent.
Irene Aguilar
19:33 06 Oct 15
My second time coming here. Tried going to different companies, but couldn't find one I liked. Good customer service.
Arthur Ontman
17:04 16 Sep 15
Fast qualification & easy process. Thanks to Elena and all the persons who got me out of the office with my check in hand.
About This Location
Pacific Stereo & Rims provides GPS installation and removal services for Montana Capital Car Title Loans customers. The store is located at 13851 Harbor Blvd, near the intersection with Quatro Avenue. If you live in Garden Grove and in need of installation or removal of GPS device, stop by Pacific Stereo & Rims that works with Montana Capital Car Title Loans in Garden Grove. Pacific Stereo & Rims provides our clients with unmatched customer service. Montana Capital Car Title Loans does not issue loans at this location.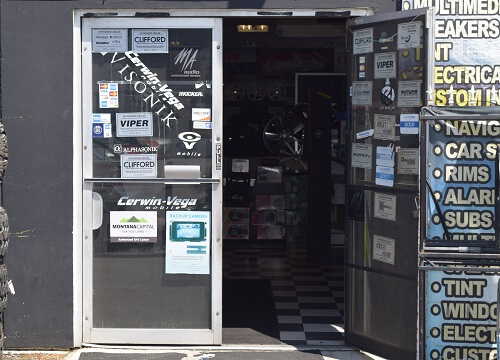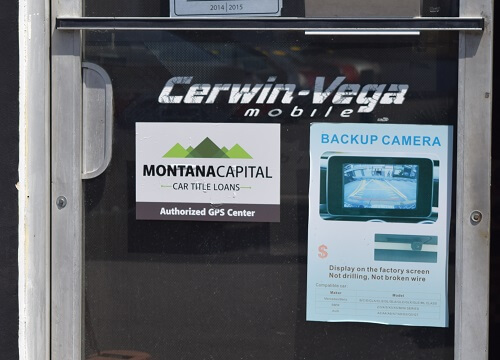 About Garden Grove
In 1874, Garden Grove CA was founded by Alonzo Cook. During that first year, a church was built and a school system was established. Until 1905, the area was a small rural community. But in that year, the railroad came to town and the city began to prosper. The residents grew walnuts, oranges, chili peppers and strawberries. In 1933 the business district got a set-back when the Long Beach earthquake destroyed most of it. The city rebuilt and grew rapidly at the close of WWII. Garden Grove holds the largest community event on the west coast every Memorial Day, with its Strawberry Festival.
Covering Cash Emergencies
There are many advantages to living in Garden Grove, such as the Shakespeare Festival, but when you run into financial emergencies it can be tough to find someone to lend you money. Even more so if you have a bad credit history. At Montana Capital Car Title Loans in Garden Grove we welcome applicants with any type of credit score. Don't worry about your credit rating when you send us your application. If your request is approved, you can get a loan from $2,600 and up. With this cash, you might be able to take care of your emergency expenses.
How to Apply for Car Title Loans
Applying for a loan with Montana Capital Car Title Loans in Garden Grove is convenient because you don't have to leave your home. Everything you need is online, so you can fill out the request anytime. Of course, we're available by phone during our business hours if you need help or if you want us to walk you through the process. Otherwise, just fill in your name and let us know what type of car you own. We approve applicants base on our credit criteria, which include your ability to pay the loan and your car's value.
Keep Your Car with Auto Title Loans
Even if you are in debt and need to get your bills paid, it's not always the best solution to sell your car. If you can keep your car then you can continue to work, take the kids to their softball games and do your errands. With Montana Capital Car Title Loans in Garden Grove there is no need to sell your car or give it up. You can use your equity to work for you! Get the loan you need and keep driving your car as always. We make it easy for you to continue earning money while paying your monthly installments.
Near Locations