Montana Capital Car Title Loans in Fairfield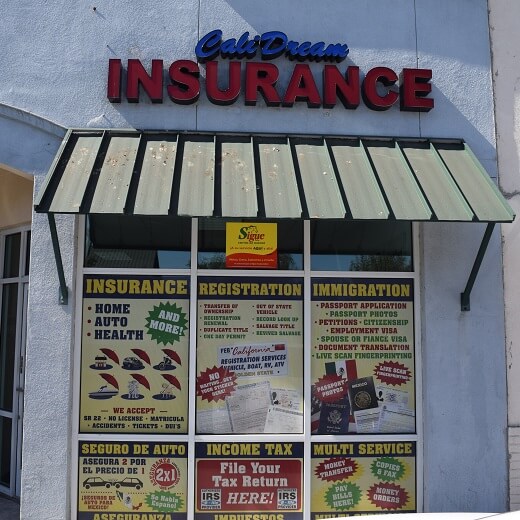 What Our Clients Say
If I need a loan again, I will definitely contact you if I need another loan with your company. I would recommend this company to anyone who needs a car title loans in Fairfield.
Scott Willis
10:30 13 Nov 21
We received a 100% customer service rating and our loan application was approved almost immediately. The process to get a fast cash title loans was easy to do and delivered very quickly. I would say the quick loan process was extremely reassuring. Thank you.
Deanna Johnson
06:06 27 Oct 21
This is a fantastic option for getting an personal loans for poor credit. They work hard to get you the best offer and the amount you requested. Easy approval!!
Porter Karen
07:56 27 Jun 21
I got a lot of support for the truck title loans, I applied for. These guys provide a good reliable service who support you with every aspect of getting a loan with the bad credit loans. Thank you guys for your support.
I had a wonderfully nice man help me get my instant payday loans, so if you can get help quickly, come here!👍👍
Jazmyn Spencer
09:49 29 May 21
When I got my personal loans for poor credit, a really nice guy helped me and I'd suggest you check this place out if you'd like quick assistance!👍✌
Krystal Olson
13:40 28 May 21
I cannot even express into words how pleased we are with the level of service we received from Montana. We had spoke with several other lenders and it seemed like they didn't want to waste any time on us....but not Montana!!!
Clyde Rodriguez
11:51 28 May 21
Awesome individuals to work with. They are useful, well disposed, and adequately proficient to settle the questions. I'm grateful for aiding me in getting personal loans for poor credit.
A Google User
11:27 26 May 21
I loved that you could get a lot of the process done online, it saved me time and running around to an office... Especially during Coronavirus it's important that there are companies like this...
Brent Gaven
16:24 15 Mar 21
Quick service for title loans in Fairfield. I recommend them if you are looking for a lender that's flexible because honestly all their competitors are really not and they are.
Nelson George
09:27 23 Dec 20
Ivan you are awesome !!!!
Kristina Cabrera
22:47 12 Sep 19
Ivan you are awesome !!!!
Kristina Cabrera
22:45 12 Sep 19
Jacques Beaver
05:01 06 Mar 18
Genessee Jimenez
03:06 06 Mar 18
Thomas Peterson
17:54 05 Mar 18
About This Location
The E Travis Blvd Montana Capital Car Title Loans in Fairfield Branch has been providing residents of Fairfield with title loans since May 2019. Our office is located at 870 E Travis Blvd. Suite G near the "Village Wash & Dry Laundromat" on intersection with Sunset Ave. If you live in Fairfield and in need of quick cash, stop by the E Travis Blvd Montana Capital Car Title Loans in Fairfield Branch. We are providing all our customers with unsurpassed customer service.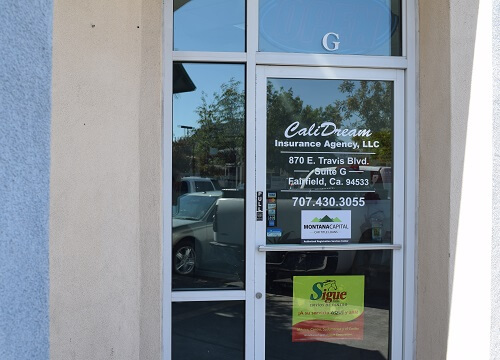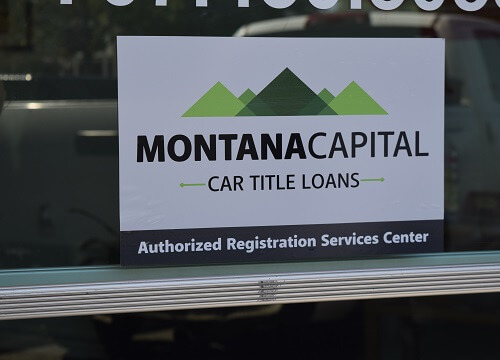 Facts About Fairfield, CA
Fairfield, CA, in the area of the San Francisco Bay, is in the middle between San Francisco and Sacramento. The residents of Fairfield enjoy Mediterranean climate conditions. Although it has a diverse economy, there are some major companies with a presence there. Some of those companies are Anheuser-Busch, with a Budweiser brewery, the Jelly Belly Candy Company and Clorox bleach products. The city's residents have several parks to enjoy, such as the Rockville Hills Regional Park, Fairfield Linear Park and the Alan Witt Park, which houses a new aquatics complex with water slides, a sports center and a rotary skate park.
Ways to Get Money in Fairfield
Sometimes just when you have your finances under control and your bills paid, an emergency expense pops up and you don't know where you'll get the money for it. Similar situations can be caused by a slowdown in your work, a late salary check coming in or just too many bills to pay! For car owners who live in Fairfield, car title loans can be a good solution to getting extra cash right away. Send in your application, which is online, to us at Montana Capital Car Title Loans in Fairfield. We will evaluate your automobile and see if we can help you. If approved, you could get a loan of at least $2,600.
How to Get a Car Title Loan
To find out if you qualify for a car title loan from Montana Capital Car Title Loans in Fairfield, send in the application with information about your vehicle. If we find out that your car has enough value, we will go on to consider your ability to pay and if you meet our credit criteria. If you do, then we will contact you so we can go on to the next step of loan approval. Even if your credit has been bad in the past, you can still apply for a car title loan. This type of loan uses the value of your car as security for a fast loan.
Cash Loans
If your request for a cash loan is approved, the security is only the value of your car, which we can use by putting our name on the car title. You get to keep your car while making payments to Montana Capital Car Title Loans in Fairfield.
Contact us today!
Near Locations