Montana Capital Car Title Loans in Simi Valley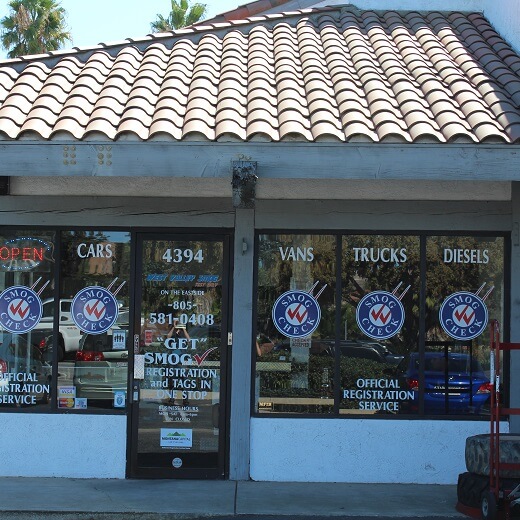 What Our Clients Say
The pawn car title were very fast, without problems, and had very competitive rates and fees. You guys were great!
Marina K. Lininger
07:06 19 Oct 21
I wish to thank them for getting me the best deal on online personal loans for MCCTL when I needed it. The service at my doorstep was quick and the loan was approved on the same day. 👍
jocelyn sophie
07:57 03 Jun 21
Montana Capital Car Title Loans are great to work with and made our process easy! Would recommend this place to anyone I know looking for a loan.
pedro brown
22:48 26 May 21
Montana Capital Car Title Loans made our loan process so easy! It was awesome working with them on my title loans. so helpful and were always available to answer any question we had.
Montana Capital took something that I anticipated as being stressful and challenging and made it easy and pretty much stress free!👍
Lucia Flower
08:53 03 Mar 21
Montana Capital Car Title Loans exceeded expectations again! Never the need for an excuse about underwriting or appraisal delays even during these Covid times. Service simply amazing! 10/10
Matthew C. Smith
12:29 12 Feb 21
Kind and professional service! Best in Simi Valley!
Melodi Rogelio
10:49 23 Dec 20
Jonathan was amazing to work with! Very helpful and professional throughout the whole process.
Laura has helped me a lot and she has the best customer service, thank you Mayra
Tammie Perry
02:57 09 Mar 18
Very good service; very kind and respectful
Nacho Munoz
07:06 08 Mar 18
About This Location
West Valley Smog provides registration services for Montana Capital Car Title Loans customers. The store is located at 4394 E Los Angeles Ave, near the intersection with Tapo St. If you live in Simi Valley and in need of registration services, stop by West Valley Smog that works with Montana Capital Car Title Loans in Simi Valley. West Valley Smog provides our clients with unmatched customer service. Montana Capital Car Title Loans does not issue loans at this location.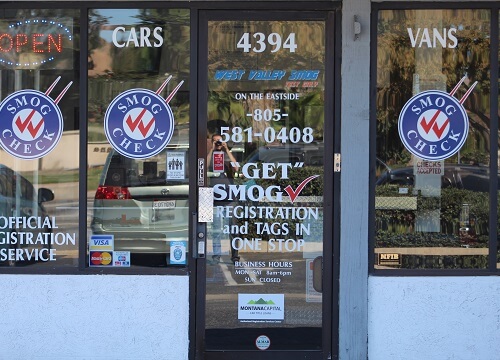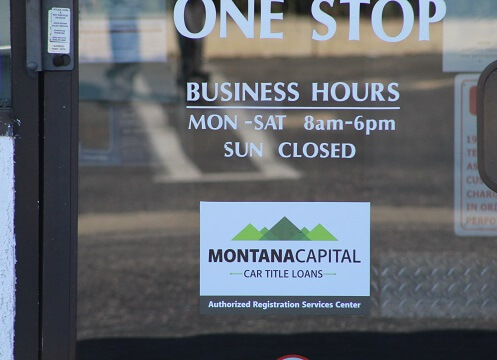 Simi Valley
Simi Valley is situated in Ventura County, about 30 miles away from Los Angeles. This beautiful city is surrounded by the Simi hills. Although it's mainly known as a commuter bedroom community for people working in Los Angeles, it does have interesting places to visit. One of those venues is the Ronald Reagan Presidential Library. This is where President Reagan was laid to rest in 2004. Known as being conservative, the city was ranked the 19th most conservative city in the nation on two occasions. But in terms of happiness, according to a study performed at the University of Vermont, Simi valley is rated 5th.
Cash for Value of Cars
If you have a car with your name on the title, it has plenty of value and you have the ability to repay the loan, you might be eligible for a car title loan from Montana Capital Car Title Loans in Simi Valley. With a car title loan, you can get a minimum of $2,600 that you can use for anything you want or need. Think about what you could use the cash in your account for and then send in your online car title loan application. Use it to get rid of your credit card debts, to make plans for a vacation or to repay the loan for daily necessities while you are waiting for your paycheck to arrive. To apply, you only need to send us your application that includes your personal details as well as information concerning the car you own.
Your Online Application
Since the application is online, you can fill it in and send it to us anytime that you have some time. When we receive it we will get to work right away. If your car has the correct amount of value and you are able to repay the loan, we might be able to use it to prepare a loan that uses your car as collateral. Even if we do use it to secure your loan, we don't need to take your car. Instead of that, we will put your name on the car title as its lien holder. So you keep your car to drive it as needed and our name is on the title until the loan is paid off.
Being Eligible for a Car Title Loan
To qualify for a loan from Montana Capital Car Title Loans in Simi Valley, you need to own a car with enough value, show us that you can repay the loan and fit our credit requirements.
Near Locations