Montana Capital Car Title Loans in Redlands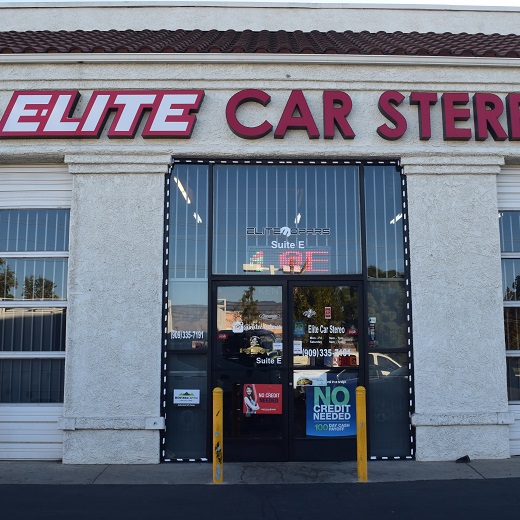 What Our Clients Say
Awesome company!! They work fast so you can get easy payday loans on your way. Feel free to ask them anything they are really knowledgeable and patient!
Hoover Cristal
09:21 08 Jun 21
The lenders at this company are fabulous. They are the best around when it comes to getting a personal loans for bad credit.
Jake Donte
12:13 05 Jun 21
I had a wonderful experience with Montana Capital Car Title Loans working on my title loans refinance. Really good and honest service.
Torin Reyna
11:37 28 May 21
Very simple & painless process. Easy way to get a loan without sweating it too much....
Tyree Carr
11:38 04 Mar 21
I never really understood title loans before. I wanted to take some classes so I could get a better job but didn't have the moola. I applied online for the cash and voila! I got it! I only needed to fork over my car title.
James Haines
06:28 27 Dec 19
Highly recommended This is the best place if you need a loan. They don't have big payments,or High interest rates. I would like to thank Jonathan for his great customer service he is very professional and committed to making customers happy. I wanna thank all of Montana capital.
Corina Padilla
20:30 11 May 18
Jonathan has done an amazing job in helping me out in the best way possible i really appreciate everything he did for me and lowering my monthly payments.
Angie Salgado/Garcia
22:00 08 May 18
Easy. Fast. Courteous service.
patresha king
19:01 08 May 18
I had an amazing experience! Kiara was great and did everything she could to ensure I was able to get the help I needed!
Chelsea Franek
22:29 02 May 18
About This Location
Elite Car Stereo provides GPS installation and removal services for Montana Capital Car Title Loans customers. The store is located at 1647 Redlands Blvd. Suite E,near the intersection with Iowa St. If you live in Redlands and in need of installation or removal of GPS device, stop by Elite Car Stereo that works with Montana Capital Car Title Loans in Redlands. Elite Car Stereo provides our clients with unmatched customer service. Montana Capital Car Title Loans does not issue loans at this location.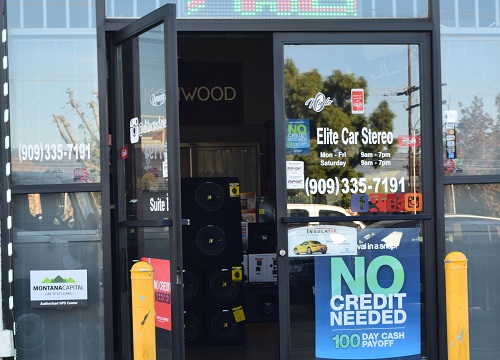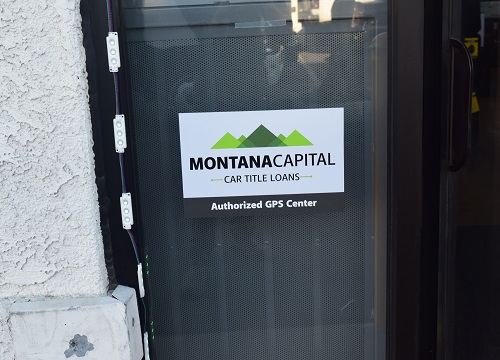 Redlands, California - The Jewel of the Inland Empire
Being the Jewel of the Inland Empire is quite a name to live up to, but Redlands, California is indeed a very special city located within the inland empire. One of its first feats to remember is July 27, 1892 when a franchise for electricity was given over to the Electric Light & Power Company. After incorporating, a powerhouse was constructed in Mill Creek Canyon. This was the beginning of the world's very first three-phase transmission line. It had never been done before! When finished, a 250 kilowatt hydroelectric plant was designed. And on August 5, 1893, the first electric arc lamps began shining over the streets of Redlands.
Living in Redlands Needing Cash
Are you living in Redlands, California but need some extra cash? You're not the only one! There are many just like you – people who need a little financial help but don't know where to go or which way to turn. For those with a poor credit history, the task of finding extra cash lying about can even be more difficult. But did you hear about car title loans? If you own a car, then it's possible to use the value of your car as collateral for a quick cash loan, as long as you have the ability to repay the loan. At Montana Capital Car Title Loans in Redlands, our personal loans begin at $2,600. We even approve applicants who don't have good credit records!
Applying for Car Title Loans
To apply for a car title loan, you only need to go as far as the bottom of this web page, where you can find an online application. After filling it out, send it to us and let's get started! We'll evaluate your car to see if its value is high enough to use as security. That's the first step, but we'll also check that you meet our credit criteria and that you will have the means to pay us back! If those three points are met, someone from Montana Capital Car Title Loans in Redlands will contact you to get the ball rolling!
Driving Your Car
After you are approved for a cash loan from Montana Capital Car Title Loans in Redlands,  you can still keep your car since we're only using its value as collateral. We can let you keep the car by putting our name on your car title until the loan is paid off.
Contact us for cash!
Near Locations