Montana Capital Car Title Loans in Placentia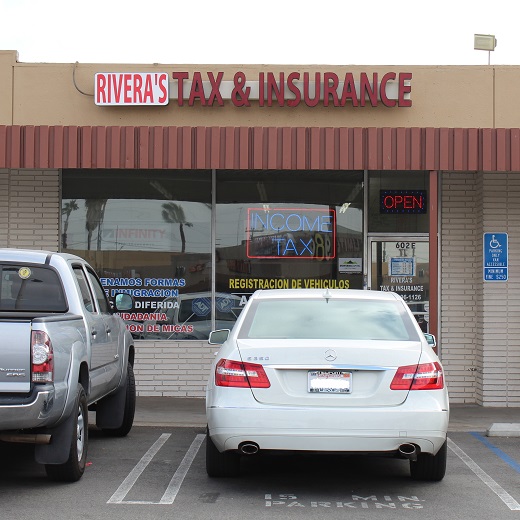 What Our Clients Say
They made sure I felt comfortable with everything and didn't pressure me at all. It was the perfect way for me to get that cash advance loans I needed...
jennie sanford
14:55 10 Jun 21
Very informative, prompt and detailed. They tell you exactly what you need and answer any questions you have. This is my second time using Montana CTL in Placentia in 3 years and will definitely refer them to friends and family. Thanks for getting me direct lender installment loans for bad credit.
Shyanne Elle
05:11 08 Jun 21
Excellent auto title loan service with quick communication and friendly staff.
Junior Mcreynolds
21:50 12 Feb 21
I was straight out of college and had never needed personal loans before. But when I got engaged I knew I would have some unusual expenses to cover so I got money by going online. I'll soon be settled down and will be able to make a better budget.
Charles Mosier
11:59 17 Feb 20
Jonelle Wimbush
11:51 07 May 19
Henry Blackburn
18:18 06 May 19
caren loveall
01:23 19 Apr 19
caren loveall
01:23 19 Apr 19
Belinda Madril
17:47 09 Apr 19
Polly Walker
18:08 02 Apr 19
Dennis Ziegler
23:36 02 Apr 18
The staff is very friendly and your help is very efficient. They work very fast to give the help you need.
Elizabeth Rodriguez
21:25 02 Apr 18
About This Location
Riviera's Tax and Insurance provides registration services for Montana Capital Car Title Loans customers. The store is located at 602 W Chapman Ave Suite E, near the intersection with Melody Ln. If you live in Placentia and in need of registration services, stop by Riviera's Tax and Insurance that works with Montana Capital Car Title Loans in Placentia. Riviera's Tax and Insurance provides our clients with unmatched customer service. Montana Capital Car Title Loans does not issue loans at this location.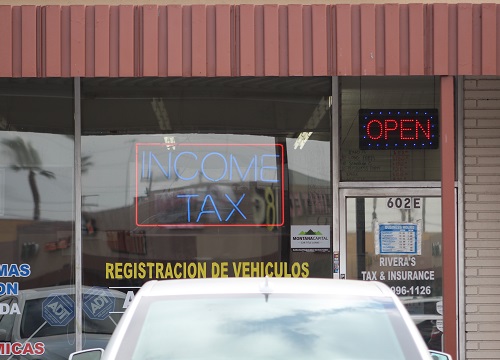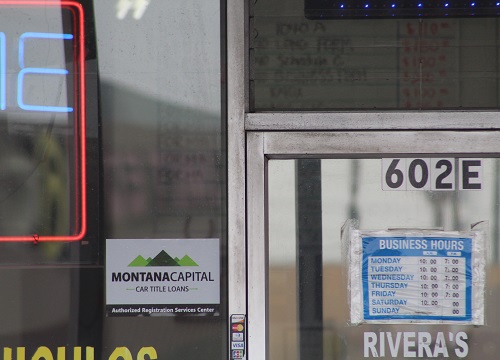 Arts and Culture of Placentia, California
There are several historic sites in Placentia that relate to its background in citrus groves. One of those sites is the George Key Ranch Historic District, which was a beautiful Victorian ranch style house and citrus ranch. Today, it is located inside of the George Key Ranch Historic Park, which covers two acres in Placentia. The house has been turned into a museum and there are displays set up outdoors. The A. S. Bradford House is a historic museum in the Placentia-Santa Fe District. The Berkenstock Mansion, which is more than 100 years old, is also located in the city.
Economy of Placentia
Placentia has a rich and interesting history and it's easy to feel what it was like when visiting the historical museums. But not everyone living there today is rich. Most people can make a decent living until one day they get hit with bills they can't pay, unexpected expenses or emergency needs for cash. If you're having a hard time and could use some extra cash to keep going and to help you dig out from under your bills, consider sending in an online car title loan application to Montana Capital Car Title Loans in Placentia. We're here waiting to hear from you!
Qualifying for a Car Title Loan
To qualify, we will evaluate a car that you own and is registered in your name. We can use the value of some cars as collateral to process a fast cash loan. If it's value is high enough, you have the ability to pay and you fit the credit requirements, we will contact you to complete the loan process. We also give loans to people with bad credit if they meet our qualifications. Car title loans from Montana Capital Car Title Loans in Placentia are minimum of $2,600.
Spending Your Cash
If your request is approved, you can use the money for anything you want, and you don't even have to give up your car. To use its value to pre-approve your loan request, we can simply add our name, Montana Capital Car Title Loans in Placentia, to your car title as a lien holder. After the loan period is finished, you'll get a clean and clear car title from the DMV. The future is all in your hands! Send us your request today!
Get a quick cash loan and keep your car!
Near Locations